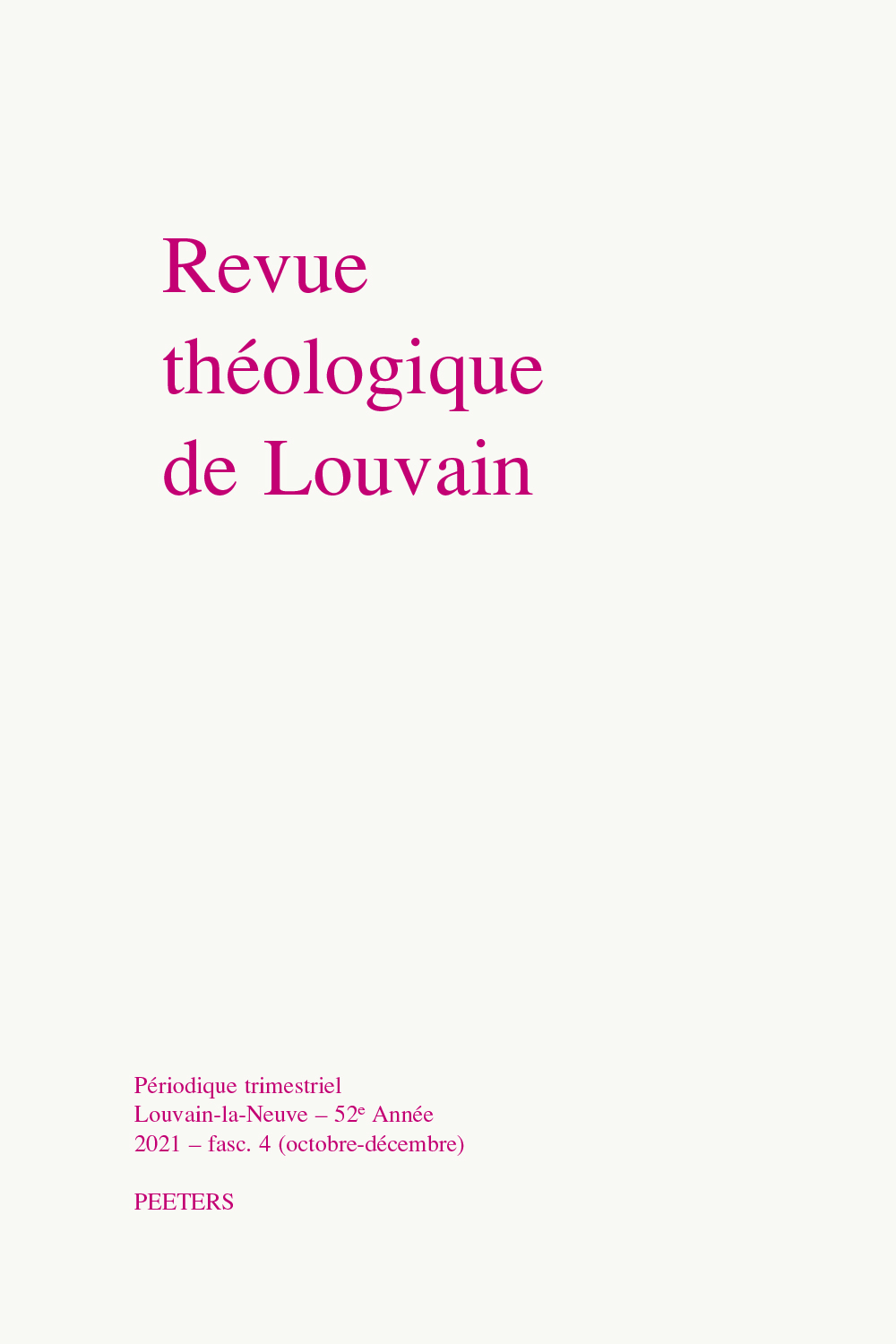 Document Details :

Title: «Voici que vous vous êtes levés à la place de vos pères»
Subtitle: Pères et fils face à la terre promise (Nb 32)
Author(s): WETSHOKONDA MBOLO, Louis
Journal: Revue Théologique de Louvain
Volume: 48 Issue: 3 Date: 2017
Pages: 325-346
DOI: 10.2143/RTL.48.3.3245481

Abstract :
S'il est vrai que les différents passages de Nombres s'articulent difficilement autour d'un seul thème majeur, que sa structure reste la moins évidente du Pentateuque ou que la connexion entre ses séquences semble parfois lâche, ce livre requiert une clé de lecture qui honore à la fois son unité profonde et sa diversité interne. L'article explore la négociation relatée en Nb 32, non seulement comme une négociation des frontières du territoire, mais également comme un appel à décloisonner, à ouvrir, notre manière de lire ce livre.


---

If it is true that it is difficult to assemble the different passages of the Book of Numbers around one single major theme, that its structure is the least apparent of the five books of the Pentateuch, that the connection between its sequences seems hazy at times, this book needs a read key that honors both its profound unity and its internal diversity. The article explores the negotiation narrated in Num 32 not only as a transaction concerning territorial borders, but also as a call to remove the barriers that obstruct our way of reading the book of Numbers.


Download article