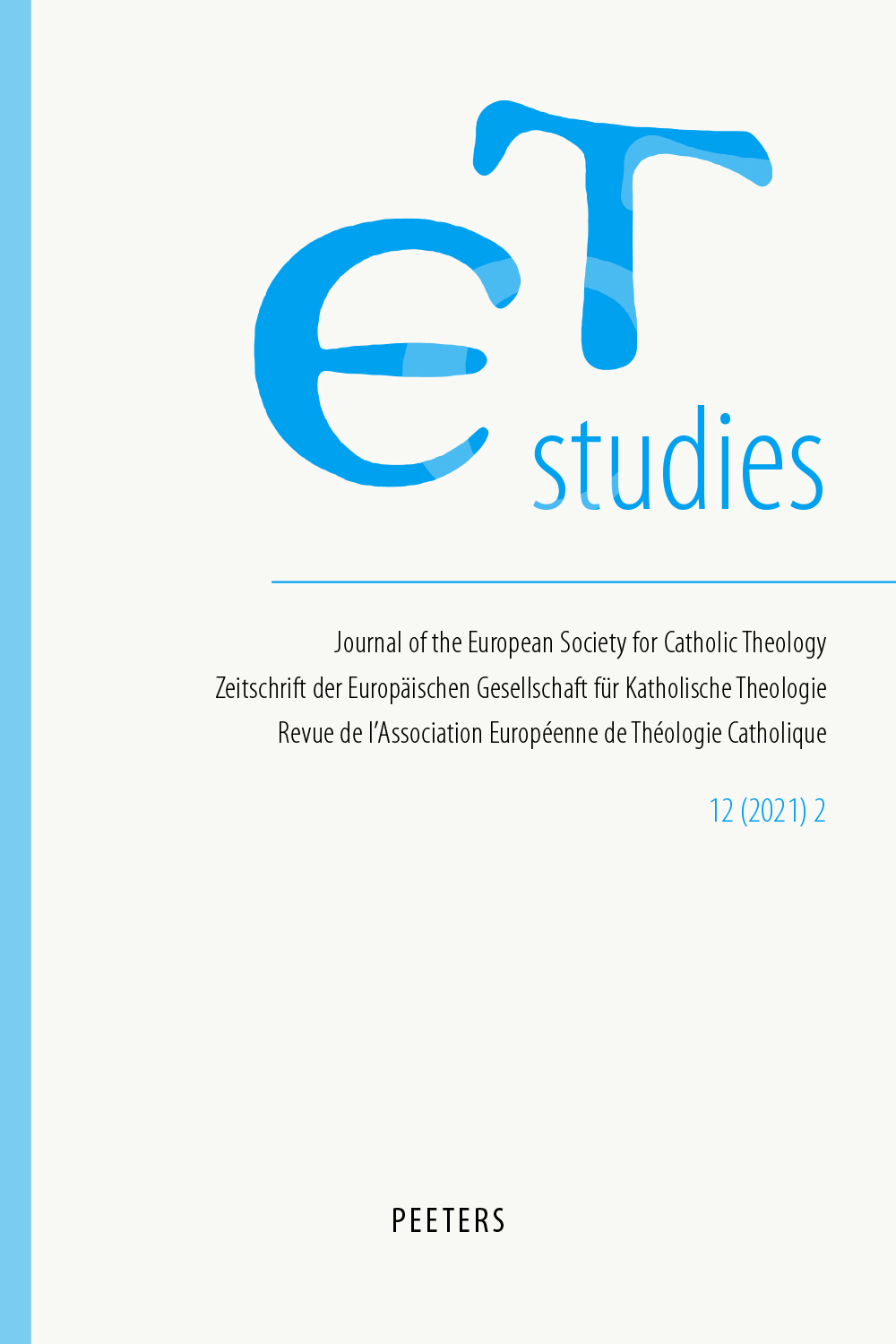 Document Details :

Title: The 'Sitz im Leben' of Ethical Categories
Author(s): WOLBERT, Werner
Journal: ET-Studies
Volume: 8 Issue: 2 Date: 2017
Pages: 349-368
DOI: 10.2143/ETS.8.2.3245459

Abstract :
Talk about 'Sitz im Leben' that we are familiar with from biblical criticism also makes sense in ethics and moral theology. This will be demonstrated under three categories: gradualness, conscience and conflict of duties. In gradualness one can progress along an expansion of moral goods and be covered by two further 'Sitze im Leben', which are the distinction between having a duty and being overburdened by it, as well as the blunting of the consequences of a deontological norm by interpreting it as an ideal. Such a blunting can also serve talk about conscience by becoming a justification for deviating from the position of the majority or the authorities. In a case where there is a conflict of duties, a duty understood deontologically may collide with it understood teleologically, where one understands the first as an ideal duty and where one can make a decision in favour of the latter. The first two categories are covered in an exposition of passages from 'Amoris Laetitia'.


---

Die aus der Bibelwissenschaft bekannte Rede vom 'Sitz im Leben' macht auch Sinn in Ethik und Moraltheologie. Dies wird an drei ethischen Kategorien demonstriert: Gradualität, Gewissen und Pflichtenkollision. Die Gradualität erlaubt ein allmähliches Voranschreiten im Guten, wobei man durch zwei weitere 'Sitze im Leben', nämlich die Unterscheidung von Pflicht und Überforderung sowie die Entschärfung der Folgen einer deontologischen Norm durch ihre Interpretation im Sinne eines Ideals unterstützt werden kann. Solcher Entschärfung kann auch die Rede vom Gewissen dienen, wie aber auch der Rechtfertigung der Abweichung von der Position der Mehrheit oder der Autorität. Im Fall einer streng verstandenen Pflichtenkollision kollidiert eine deontologisch verstandene mit einer teleologischen Pflicht; indem man die erstere als ideale Pflicht versteht, ermöglicht man eine Entscheidung zugunsten der letzteren. Bei der Darlegung der ersten beiden Kategorien wird auch Bezug genommen auf Passagen in 'Amoris Laetitia'.


---

Parler du «Sitz im Leben» bien connu de la critique biblique a aussi du sens en éthique et en théologie morale. On le montrera à partir de trois catégories: gradualité, conscience et conflits de devoirs. La gradation permet de progresser dans le développement des biens moraux et d'être couvert par deux autres «Sitze im Leben»: la distinction entre le fait d'avoir un devoir et celui d'être écrasé par lui, et l'affaiblissement des conséquences d'une norme déontologique interprétée comme un idéal. Un tel affaiblissement peut aussi servir à parler de conscience en devenant une justification pour se démarquer de la position de la majorité des autorités. Dans le cas d'un conflit de devoirs, un devoir compris de manière déontologique peut être incompatible avec sa compréhension téléologique: on comprend le premier comme un devoir idéal et on peut prendre une décision en faveur du second. Les deux premières catégories sont exposées à l'aide de passages tirés d'Amoris Laetitia.


Download article