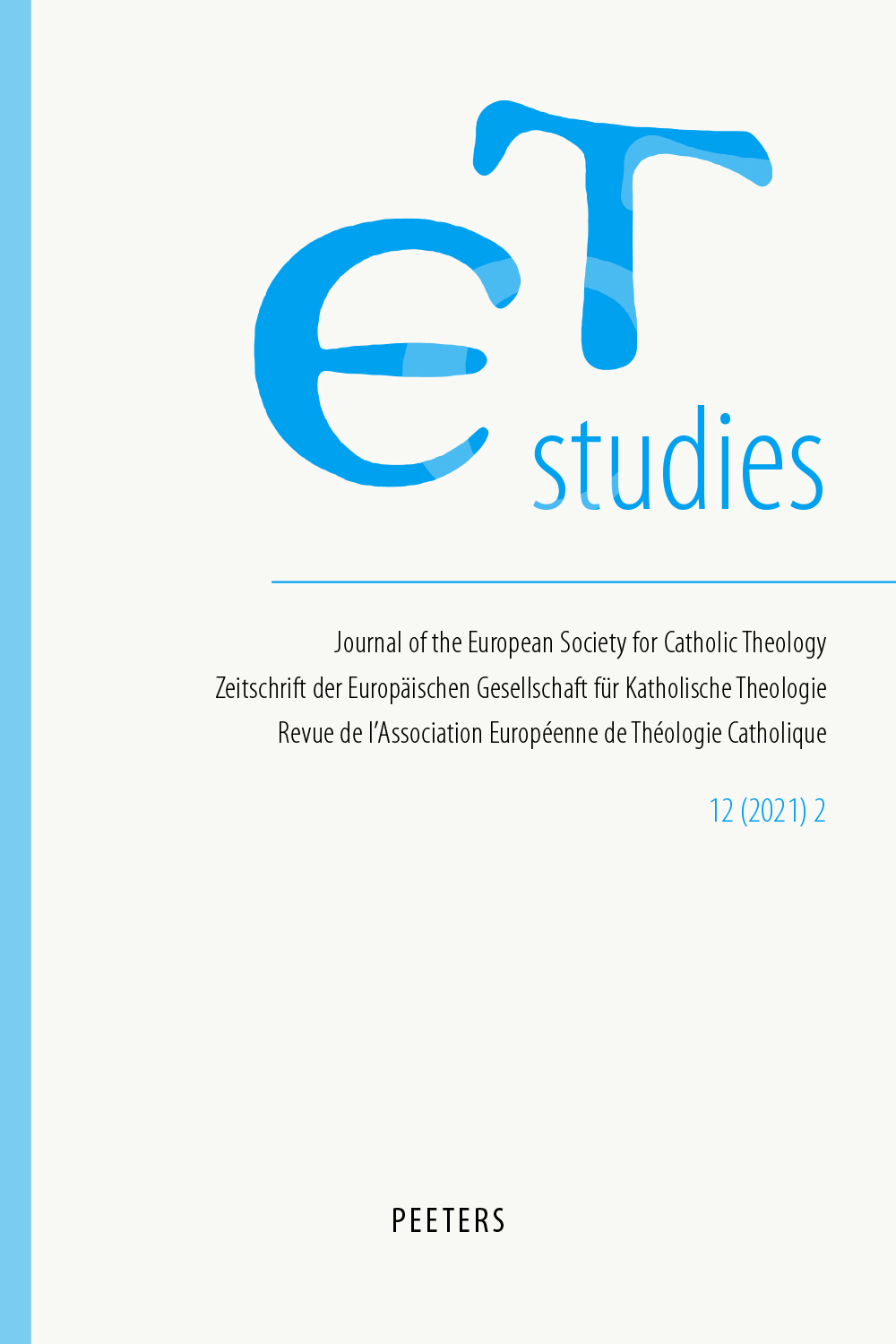 Document Details :

Title: Rolle und Verantwortung der Bischöfe in der Kirche
Subtitle: Reflexionen aus altkatholischer Sicht
Author(s): VERCAMMEN, Joris
Journal: ET-Studies
Volume: 8 Issue: 2 Date: 2017
Pages: 229-249
DOI: 10.2143/ETS.8.2.3245453

Abstract :
Das altkatholische Anliegen, die altkirchliche Tradition zum Kriterium des Gestaltens der Kirche in der heutigen Zeit zu machen, inspiriert und lädt ein zur kritischen Auswertung des heutigen Zustands der Kirche Christi, und insbesondere des Funktionierens des Bischofsamtes. Es haben sich innerhalb der letzten zwei Jahrhunderte zwei Hauptprobleme in Bezug auf dieses Amt ergeben: die 'Sacerdotalisierung' und die Überschätzung der Position des Bischofs von Rom. Ausgehend von der Amtsauffassung der Alten Kirche ist der Bischof als Nachfolger der Apostel in der Episkopé-Funktion der Repräsentant Christi in der Gemeinde und deswegen der Vorsteher der Eucharistie, die konstitutiv ist für die Kirche. Das (Bischofs-)Amt ist eine Realität der Inkarnation der Liebe Gottes und deswegen des vom Heiligen Geist gestalteten Amtes des Herrn Jesu selber. Der Bischof ist in der Ortskirche wohl der Träger der personalen Episkopé, aber in Verbindung mit dem Presbyterium (inklusive Diakone) und der Gemeinde. Das Bischofsamt ist eine relationale Realität: Zeichen der Einheit der konkret existierenden Gemeinde heute aber auch Figur der Verbindung mit allen anderen Gemeinden und mit der Kirche der Vergangenheit. Deswegen ist die Apostolische Sukzession wichtig. (Bischofs-)Amt und Gemeinde sind nicht zu trennen voneinander. Beziehung und Vertrauen sind in diesem Rahmen Schüsselbegriffe. Niemand kann sich selber zum Amtsträger machen. Das besondere Amt ist dem allgemeinen dienstbar, das alle Gläubigen miteinander teilen. Das allgemeine Priestertum ist die Basis für das besondere, weil es unmöglich ist zum besonderen Priestertum berufen zu werden ohne teil zu haben am allgemeinen. In dieser Hinsicht ist die Synodalität der Kirche ebenso grundlegend wie das Amt und kann das Amt nur als Dienstbarkeit an den Mit-Getauften verstanden werden. Das Bischofsamt ist weiter geprägt von seinem ökumenischen Charakter, weil es zu seinem Wesen gehört, die Verantwortung für die Wiederherstellung der Einheit der Kirche zu übernehmen.


---

The Old Catholic concern to make the early and ancient Christian tradition the criterion for shaping the church at the present time inspires and drives it to a critical evaluation of the present condition of the church of Christ and especially the functioning of the office of bishops. The last two centuries have produced two major problems with regard to this office: the sacralization and the overvaluing of the position of the Bishop of Rome. Starting off, the interpretation of the early church is that of the bishop as a successor of the apostles in the episcopal function of the representative of Christ in the community and the one who presides at the eucharist, which is constitutive for the church. The bishop's office is a realisation of the incarnation of the love of God and therefore, formed by the Holy Spirit, of the office of the Lord Jesus himself. In the local church, the bishop is the personal bearer of 'episcopacy' but in conjunction with the presbyterium (including the diaconate) and the community. The office of bishop is a relational reality: a sign of unity in the concrete, living community today, but also a figure of solidarity with all other communities and with the church of the past. So apostolic succession is important. The office of bishop and the community are not separate from each other. Relationship and trust are key concepts within this framework. No one can take this office on themselves. The office is, in general, one of service that all the faithful share with each another. The priesthood of all believers is the basis of the ordained priesthood because it is not possible to be called to this special priesthood without being part of the general priesthood. The synodality of the church is founded on this insight, and the office can only be understood as one of service to those who have been baptised. The office of bishop is further stamped by its ecumenical character because it is of its essence to assume responsibility for the restoration of the unity of the church.


---

Le souci qu'a l'Église Vieille-Catholique de faire de la tradition chrétienne des premiers siècles le critère pour construire l'Église aujourd'hui lui inspire et la conduit à une évaluation critique de la situation actuelle de l'Église du Christ, et, en particulier, du fonctionnement de la fonction des évêques. Les deux derniers siècles ont engendré deux problèmes majeurs sur ce dernier point: la sacralisation et la surévaluation de la position de l'évêque de Rome. Pour commencer, selon l'interprétation de l'Église naissante, l'évêque est un successeur des apôtres dans la fonction épiscopale de représenter le Christ dans la communauté et il est celui qui préside l'Eucharistie, qui est constitutive pour l'Église. Dans la fonction de l'évêque s'accomplit l'incarnation de l'amour de Dieu et, de ce fait, dans l'Esprit Saint, la fonction du Seigneur Jésus lui-même. Dans l'Église locale, l'évêque est le titulaire principal de l'épiscopat, mais cela en lien avec le presbyterium (y compris le diaconat) et la communauté. La fonction de l'évêque est une réalité relationnelle: un signe d'unité dans la communauté concrète et vivante aujourd'hui, mais aussi une figure de solidarité avec toute communauté autre et avec les Églises du passé. Par conséquent, la succession apostolique est importante. Il n'y a pas de séparation entre la fonction de l'évêque et celle de la communauté. Dans cette perspective, les concepts clés sont relation et vérité. Personne ne peut remplir cette fonction à lui tout seul. C'est, d'une manière générale, une de celles que tous les croyants partagent. Le sacerdoce de tous les croyants fonde le sacerdoce ordonné parce qu'il n'est pas possible d'être appelé à ce sacerdoce particulier sans faire partie du sacerdoce commun. En cela réside la synodalité de l'Église et on ne peut comprendre cette fonction que comme un service envers tous ceux qui ont été baptisés. La fonction de l'évêque est marquée, en outre, du sceau de l'oecuménisme, parce qu'il lui appartient par essence d'assumer la responsabilité de restaurer l'unité de l'Église.


Download article