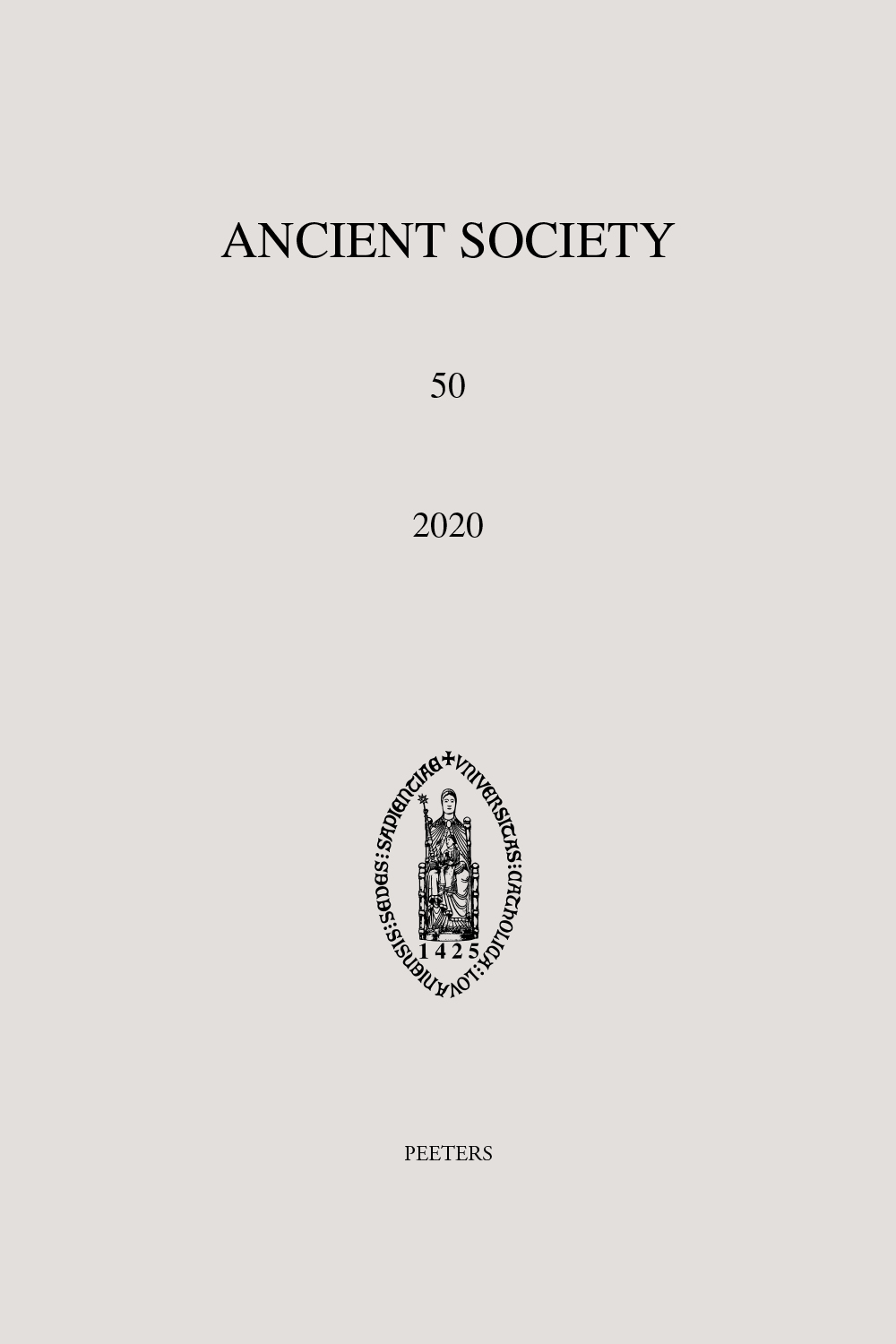 Document Details :

Title: An Epileptic Aristides?
Subtitle: A Neglected Aspect of Aristides' Reception
Author(s): ISRAELOWICH, Ido
Journal: Ancient Society
Volume: 47 Date: 2017
Pages: 237-254
DOI: 10.2143/AS.47.0.3242724

Abstract :
Sopater, the fourth-century Greek rhetor and author of the Aristides Prolegomena, described Aelius Aristides as an epileptic. This diagnosis is particularly interesting because Sopater was intimately acquainted with Aristides' own autobiographical work — the Sacred Tales — which revolved around its author's maladies, the treatments he underwent, and his consultations with physicians, priests, and gods. Aristides himself never used the term 'epileptic' or any of its cognates. What, then, led Sopater to reach such a conclusion and how does it reflect on the reception of Aristides in late antique Athens? This paper will seek to address these questions by considering two aspects of Sopater's diagnosis. The first concerns Sopater's own understanding of the nature of epilepsy. Nearly a millennium after the Hippocratic treatise On the Sacred Disease aimed to rebuke the commonly held view that epilepsy was god-sent instead arguing that it had a nature and a cause like all other ailments, it appears that this belief was still steadfast in Sopater's day and age. The second aspect of Sopater's diagnosis to be examined concerns the implications of this understanding of Aristides as an epileptic and its relevance to the Prolegomena Sopater offered and to Aristides' reception.


Download article