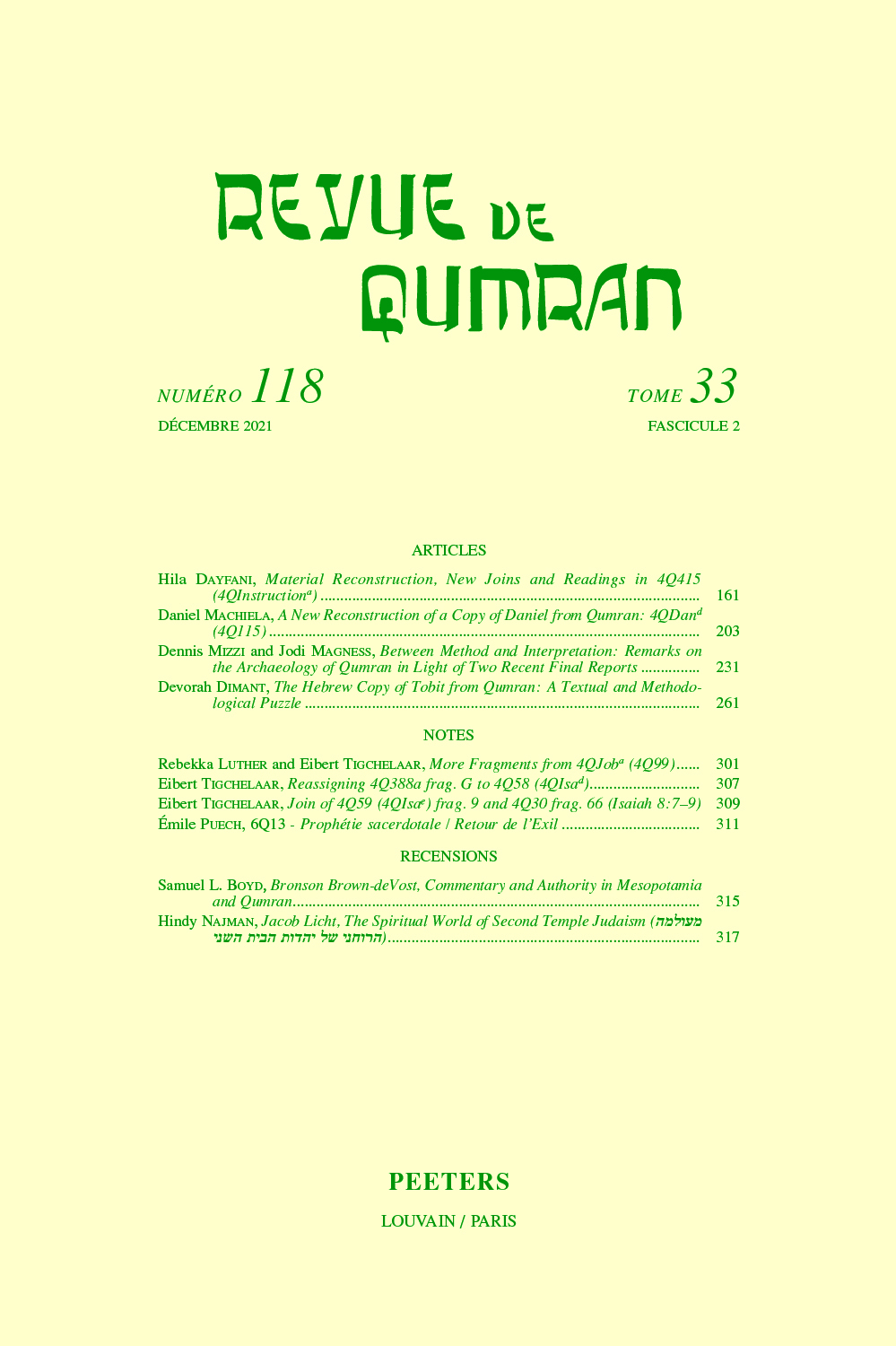 Document Details :

Title: Reconstruction of a Single Copy of the Qumran Cave 4 Cryptic-Script Serekh haEdah
Author(s): BEN-DOV, Jonathan , STÖKL BEN EZRA, Daniel , GAYER, Asaf
Journal: Revue de Qumran
Volume: 29 Issue: 1 Date: numéro 109, 2017
Pages: 21-77
DOI: 10.2143/RQ.29.1.3217833

Abstract :
We offer an edition of fourteen fragments in cryptic A script, reconstructed into a single copy of the Cave 4 Serekh haEdah scroll. We assign to this scroll the designation 4Q249a pap cryptA Serekh haEdah (henceforth 4QSE). Together with new readings based on images kindly supplied by the Leon Levy Dead Sea Scrolls Digital Library, we suggest new joins and a fresh configuration of the fragments. The rigorous methodology whereby these fourteen fragments (4Q249a 1-14) were selected is outlined; other fragments previously attributed to 4Q249a-i are treated as additional fragments (designated herein 4Q249a A-I). While three of the latter probably also belong to 4Q249a, we only include those whose identity is absolutely certain. Following the reconstruction of the five columns of 4QSE, we deal with the text-critical implications of the fourteen clearly-identified fragments for Serekh haEdah.


Download article