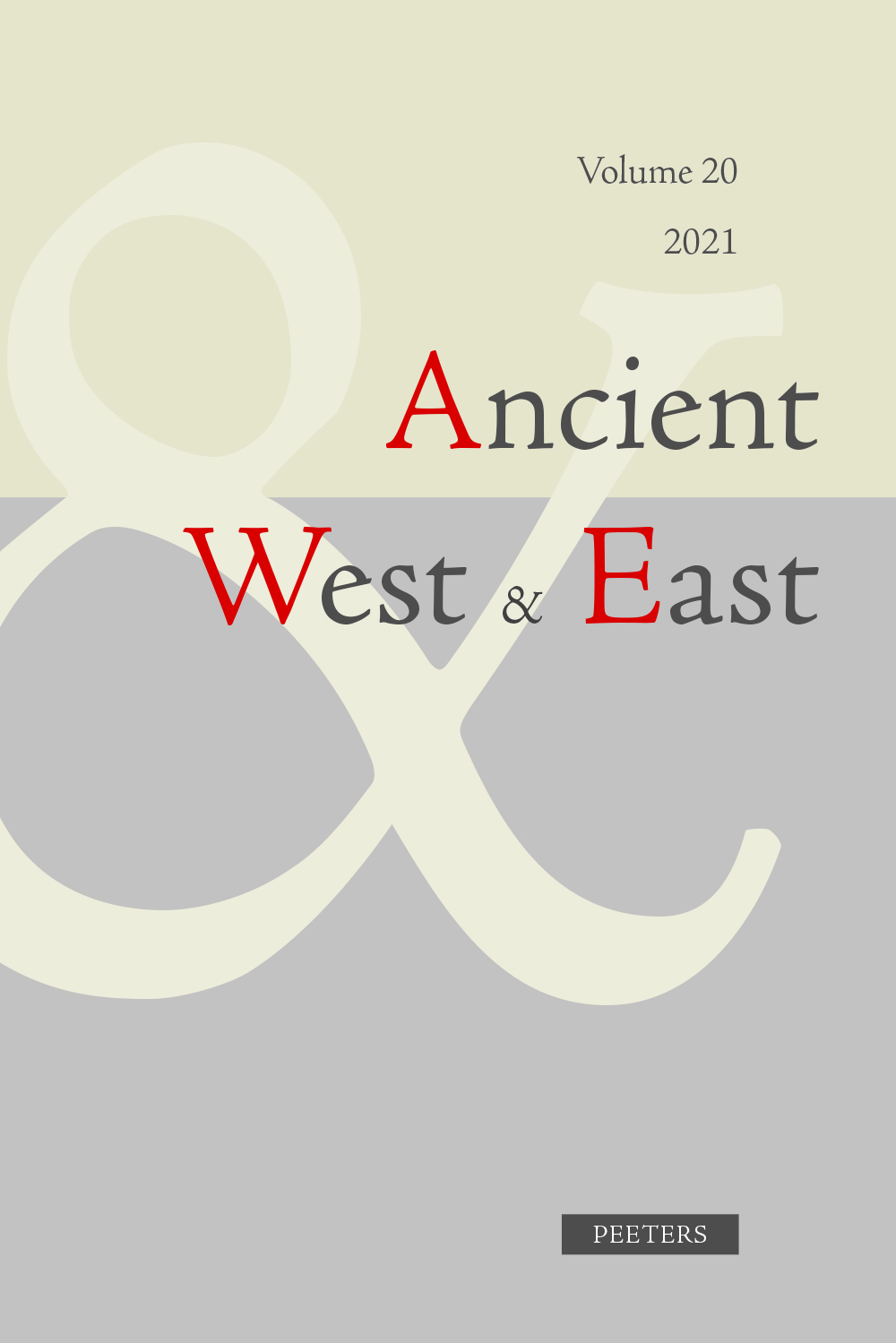 Document Details :

Title: Archaeological Finds in the Deepest Anthropogenic Stratum at 3 Concepción Street in the City of Huelva, Spain
Author(s): GONZÁLEZ DE CANALES, F. , SERRANO PICHARDO, L. , LLOMPART GÓMEZ, J. , GARCÍA FERNÁNDEZ, M. , RAMON TORRES, J. , DOMÍNGUEZ MONEDERO, A.J. , MONTAÑO JUSTO, A.
Journal: Ancient West & East
Volume: 16 Date: 2017
Pages: 1-61
DOI: 10.2143/AWE.16.0.3214933

Abstract :
Finds from the occupation layer under the water table at 3 Concepción St, in the historic centre of the city of Huelva, Spain, confirm the early development of an important Phoenician emporion, already revealed by pottery and craft and industrial activities in the nearby plot at 7-13 Méndez Núñez St/12 Las Monjas Sq. As well as vessels of Phoenician and local tradition, some Greek Geometric and a significant Sardinian representation have been documented. Whereas the oldest Phoenician pottery in Méndez Núñez St/Las Monjas Sq. was broadly dated to ca. 900 BC, the characteristics of a Tyre jug type 9 (in Bikai's classification) from 3 Concepción St point more strongly to the 10th century BC.


Download article