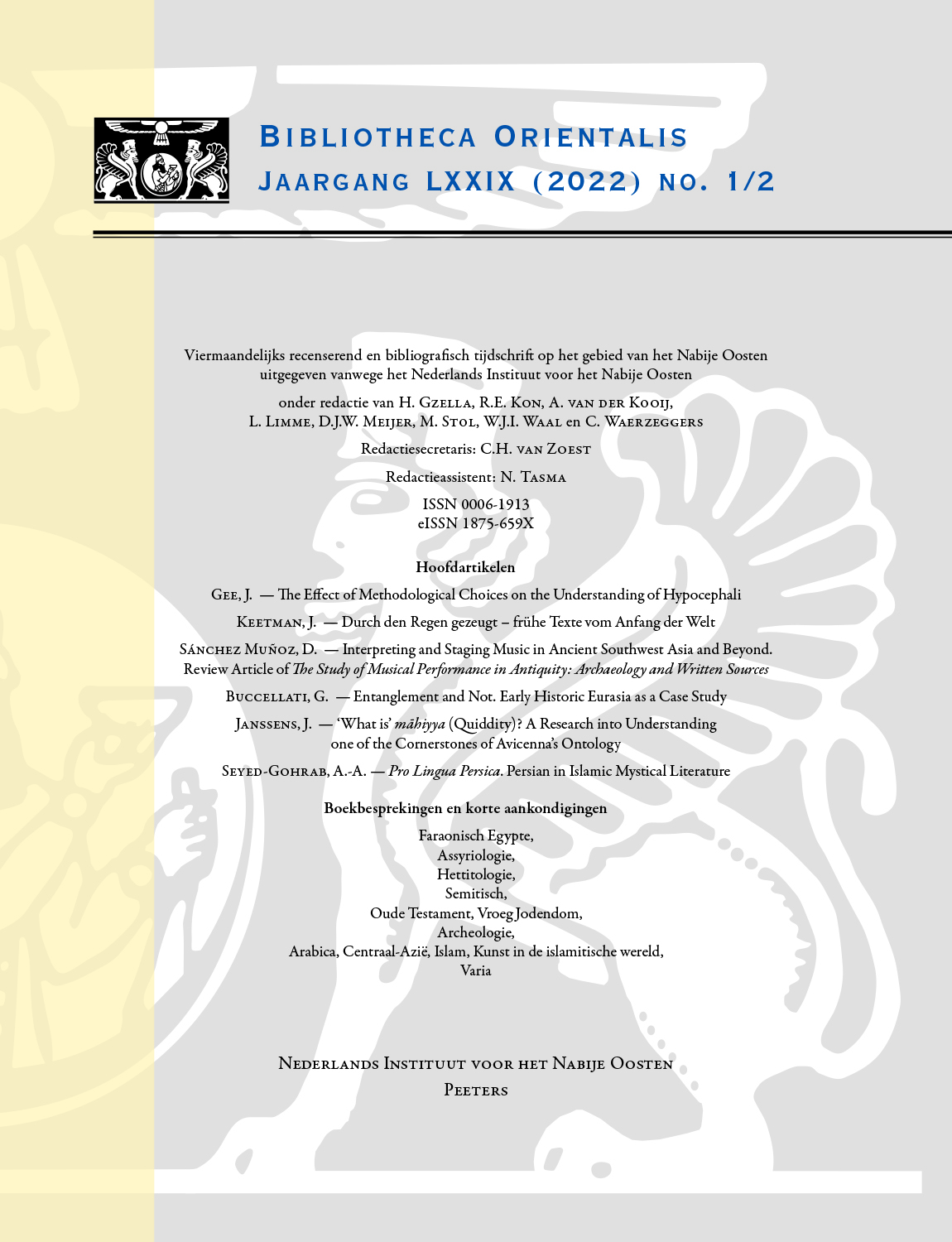 Document Details :

Title: From the Yaḫrūrum Šaplûm Archives
Subtitle: Three Unpublished Administrative Texts in Leiden
Author(s): DE BOER, Rients , VEENHOF, K.R.
Journal: Bibliotheca Orientalis
Volume: 73 Issue: 5-6 Date: 2016
Pages: 590-612
DOI: 10.2143/BIOR.73.5.3206635

Abstract :
The archives from Yaḫrūrum šaplûm document the administration of a multiethnic military colony under king Samsu-iluna (1749–1712 BCE). Hundreds of archival texts inform us about Kassites, Turukkeans, Elamites, and people from Malgium, Uruk, and Ešnunna who were settled in the region called Yaḫrūrum šaplûm ('Lower Yaḫrūrum") to the south of Babylon. The texts deal with their settlement, taxation, corvée duties, etc. These archives were probably found at a site called Tell Abu Antiq (ancient name: Pī-Kasî) in Middle Iraq. A number of texts from Yaḫrūrum šaplûm are also kept in the De Liagre Böhl collection at the Dutch Institute for the Near East (NINO) in Leiden. Six of the Leiden Yaḫrūrum šaplûm texts were already published in copy by Leemans in 1964; the remaining texts are published in this article and carry the collection numbers LB 952, LB 3251, and LB 2113.


Download article