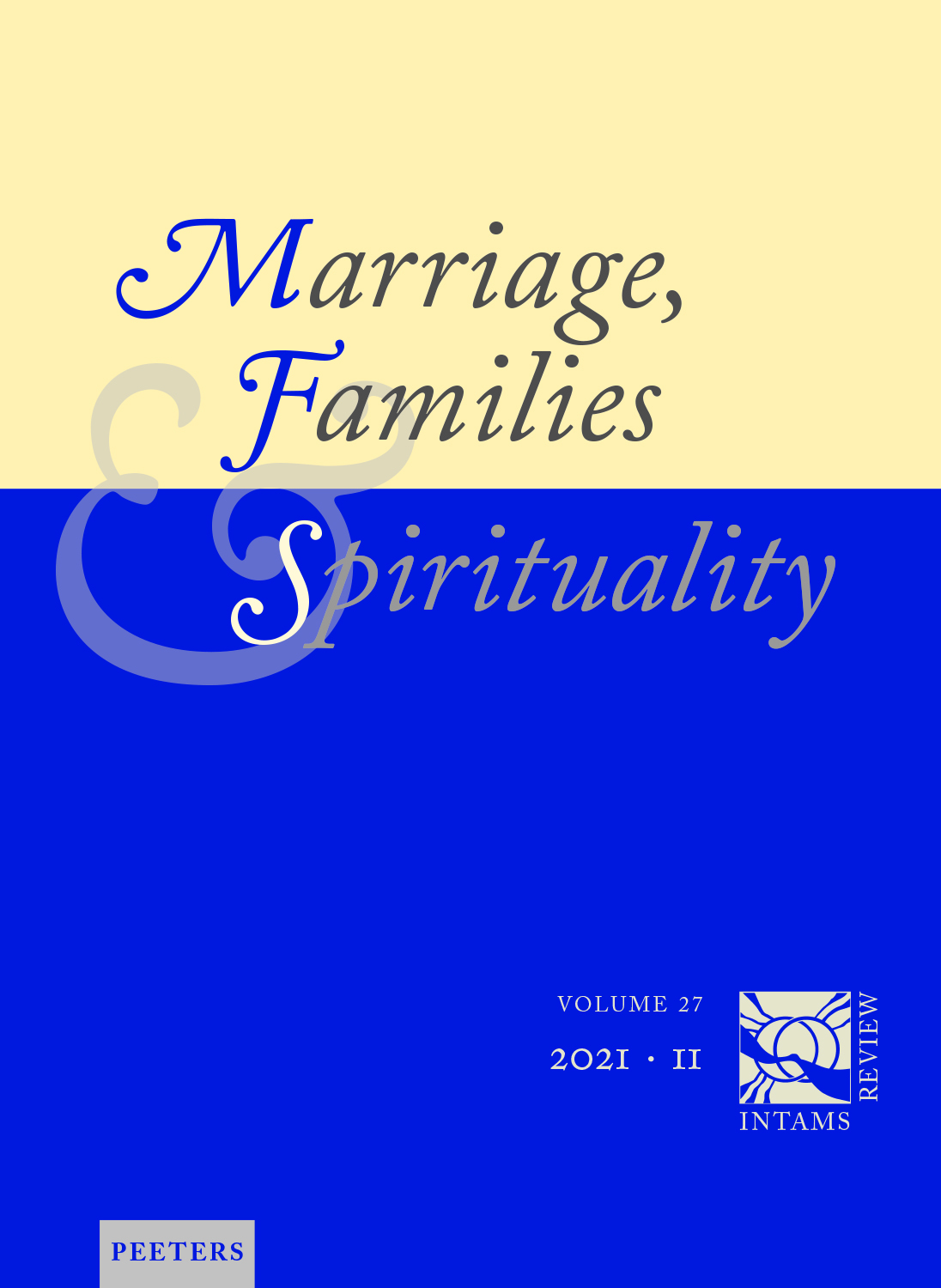 Document Details :

Title: Amoris Laetitia and a Spirituality of Family Life
Subtitle: A Personal and Professional Response
Author(s): ROWLAND, Toni
Journal: Marriage, Families & Spirituality
Volume: 22 Issue: 2 Date: 2016
Pages: 234-249
DOI: 10.2143/INT.22.2.3194503

Abstract :
The Catholic Church is possibly better known for its moral than for its pastoral theology, for teaching and upholding doctrine than developing a spirituality than incorporates doctrine and seeks to apply it to the daily life of its families. Amoris laetitia, Pope Francis' Apostolic Exhortation on Family Life, was produced as his response to the two important consultative Synods of Bishops on the Family in 2014 and 2015. Interestingly it addresses itself in addition to pastors to 'Christian couples and everyone' as it seeks to present a way forward to live according to God's plan in the often difficult situations in which families of today find themselves. But how does the document approach a spirituality of marriage and of other aspects of family life? Do couples and family members in the various types of families that exist today live out a spirituality that speaks to them in their context or approaches them as individuals? Is a spirituality of sexuality, marriage over a lifetime, grieving and loss in widowhood, anger, resentment and guilt of divorce, the joys and pains of parent-child relationships from birth to adulthood relevant and valued by families in the secular world of today? It is the writer's contention that a spirituality of marriage per se is well presented in Amoris laetitia while that of other forms of family relationships is not explored.


Download article