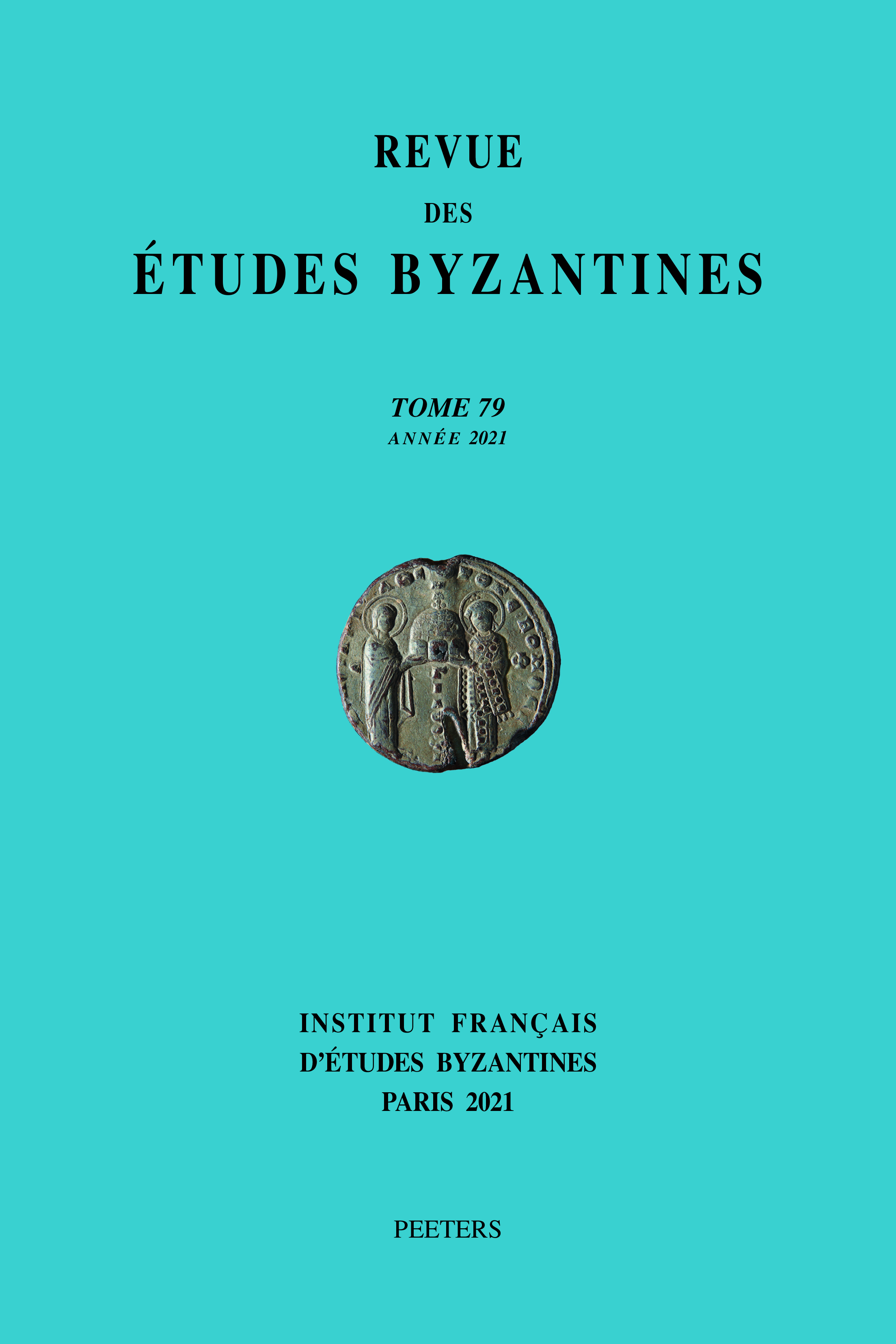 Document Details :

Title: The Duplication of the Double Monastery of Christ Philanthropos in Constantinople
Author(s): MELVANI, Nicholas
Journal: Revue des Études Byzantines
Volume: 74 Date: 2016
Pages: 361-384
DOI: 10.2143/REB.74.0.3189082

Abstract :
Modern scholarship accepts the existence of two double monasteries of Christ Philanthropos located in different parts of Constantinople, one in the northwest founded by the Komnenos dynasty around the year 1100 and one in the eastern part of the city founded by Eirene Choumnaina Palaiologina in the early 14th century. However, a close examination of the available textual and topographical evidence reveals that the Palaiologan foundation was not located at the eastern tip of the peninsula, but should rather be identified with the one founded by Alexios I Komnenos. Thus, it becomes evident that Eirene Choumnaina restored the great Komnenian Philanthropos monastery in the early Palaiologan period and that the monastery survived until the last years of Byzantine Constantinople.


---

La recherche moderne admet l'existence de deux monastères doubles du Christ Philanthropos situés dans deux régions distinctes de Constantinople, l'un au nord-ouest fondé par la dynastie Comnène autour de l'année 1100, et l'autre dans la partie orientale de la ville fondé par Irène Choumnaina Palaiologina au début du 14e siècle. Toutefois, un examen attentif de la documentation textuelle et topographique révèle que la fondation paléologue n'était pas située à l'extrémité est de la péninsule, mais qu'elle doit plutôt être identifiée à celle fondée par Alexis Ier Comnène. Dès lors, il devient évident que Irène Choumnaina a restauré le grand monastère comnène du Philanthropos durant la première période paléologue et que ce monastère a survécu jusqu'aux dernières années de la Constantinople byzantine.


Download article