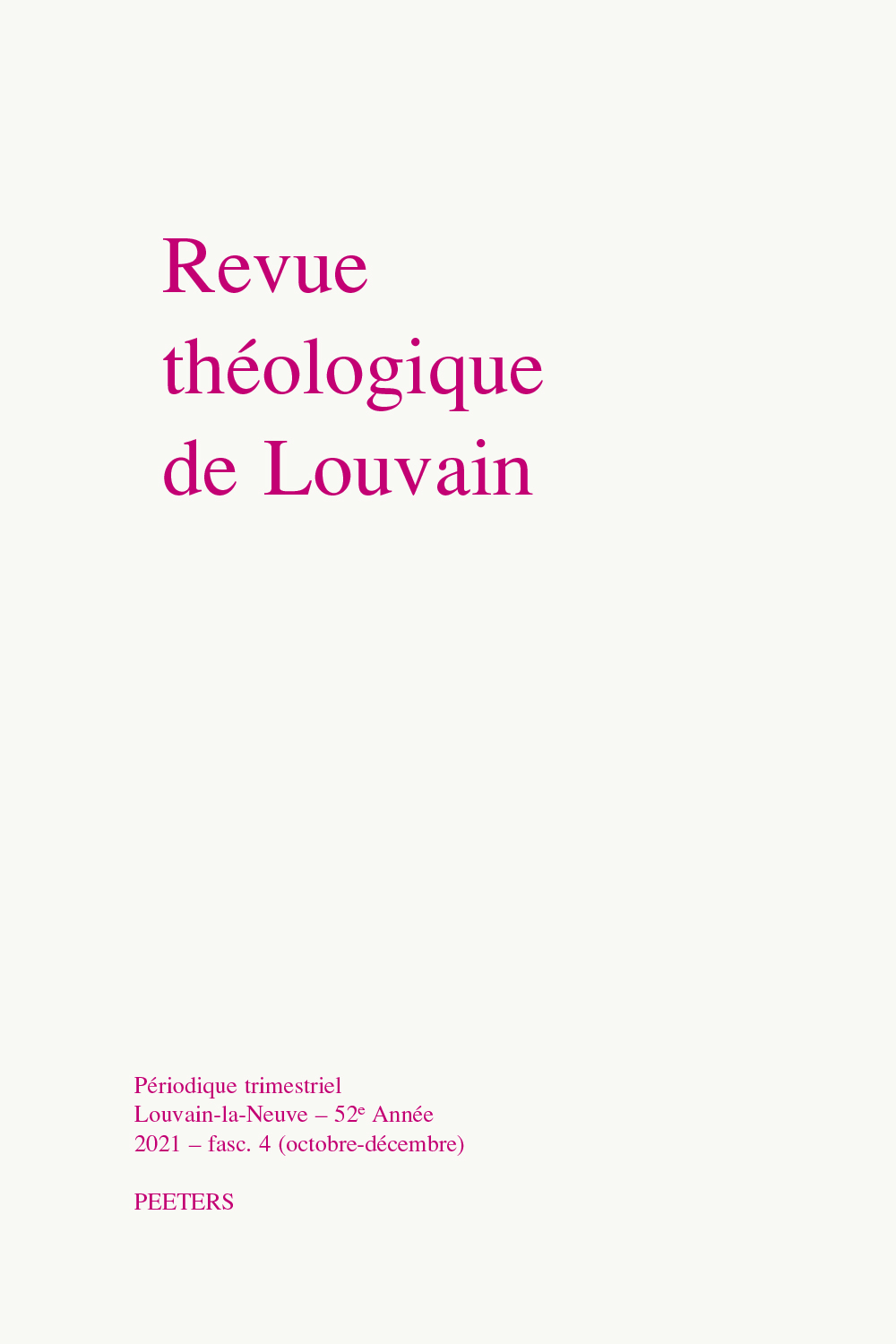 Document Details :

Title: Je crois à la sainte Église
Subtitle: Confession de foi et sainteté ambivalente
Author(s): FAMERÉE, Joseph
Journal: Revue Théologique de Louvain
Volume: 47 Issue: 4 Date: 2016
Pages: 519-539
DOI: 10.2143/RTL.47.4.3186174

Abstract :
«Je crois en l'Esprit Saint qui sanctifie l'Église». Cette sainte Église, dans l'histoire, est simultanément une communauté de pécheurs toujours appelés à la conversion; comme institution terrestre, elle est également marquée par la faillibilité et la précarité (erreurs, divisions, fautes). Ainsi l'Église est-elle, selon Vatican II, sancta simul et semper purificanda (LG 8C), «appelée par le Christ à cette réforme permanente dont elle a perpétuellement besoin en tant qu'institution humaine et terrestre» (UR 6A). C'est à cette condition seulement qu'elle peut être le signe crédible du Royaume de Dieu qui vient. Grâce à un Yves Congar notamment, Vatican II a bien tenu ce paradoxe d'une sainteté ecclésiale donnée et à mettre en œuvre toujours plus effectivement. Comment ne pas verser dans une ecclésiologie idéaliste? Comment penser une ecclésiologie réaliste qui n'occulte pas le mystère théologal de l'Église?


---

«I believe in the Holy Spirit which sanctifies the Church». This holy Church, throughout history, is simultaneously a community of sinners constantly called to conversion. As an earthly institution, it is also subject to fallibility and frailty (errors, divisions, moral failures). Therefore, according to Vatican II, the Church is sancta simul et semper purificanda (LG 8C), «Christ summons the Church to continual reformation as she sojourns here on earth. The Church is always in need of this, in so far as she is an institution of men here on earth» (UR 6A). On this condition only can it be the credible sign of the coming Kingdom of God. Thanks notably to someone like Yves Congar, Vatican II has managed to work with the paradox inherent in ecclesial holiness, which is both given and yet requires constant progress in its practice. How can we avoid ecclesial idealism? How can we foster realistic ecclesiology without losing sight of the theologal mystery of the Church?


Download article