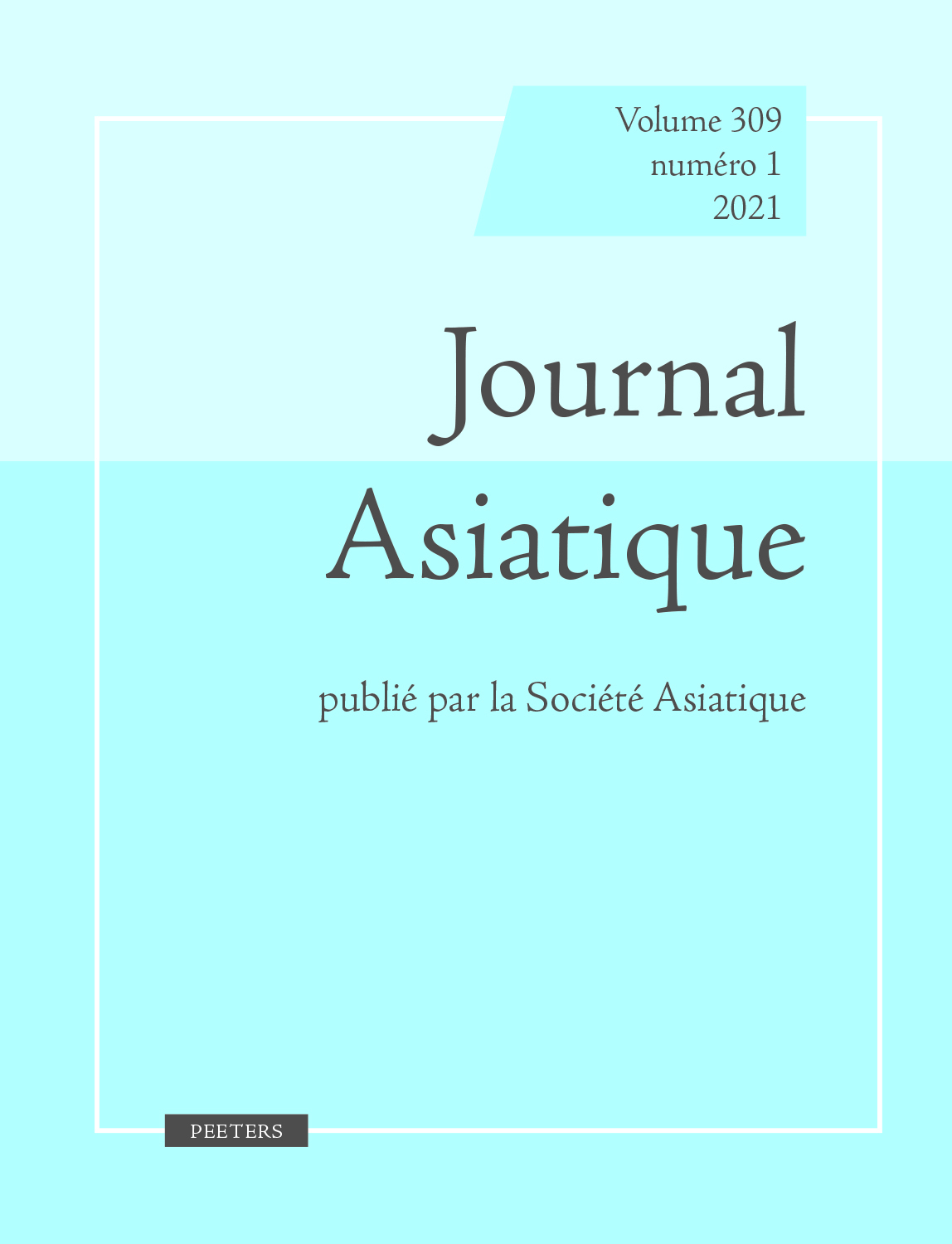 Document Details :

Title: The Earliest Chinese Words for 'the Chinese'
Subtitle: The Phonology, Meaning, and Origin of the Epithet ḥarya ~ ārya in East Asia
Author(s): BECKWITH, Christopher I.
Journal: Journal Asiatique
Volume: 304 Issue: 2 Date: 2016
Pages: 231-248
DOI: 10.2143/JA.304.2.3186091

Abstract :
The first signs of Chinese ethnic self-consciousness coincide with the beginnings of political philosophy in the Warring States period. The peoples who spoke Old Chinese adopted an unprecedented appellation for themselves and also began referring to their many states collectively as if they were, or should be, a unified country with a unified imperial ancestry, the Hsia (Old Chinese *Ḥarya). Most strikingly, this new self appellation, which eventually became the autonym for 'Chinese', is a widespread epithet of Central Eurasian ruling peoples as far west as Persia and continued to be used into the Early Middle Ages. Analysis of the data shows that in the Warring States period the Chinese acquired this new term and idea from the Central Eurasian population of the state of Chao.


---

Les premiers signes chinois d'une prise de conscience ethnique coïncident avec le début de la philosophie politique dans la période des Royaumes combattants. Les peuples locuteurs du Chinois archaïque adoptaient une appellation sans précédent, Hia (Chin. arch. *Ḥarya), faisant ainsi allusion aux États collectivement, comme s'ils constituaient une unité, partageant le même patrimoine ancestral et impérial. Cette nouvelle appellation qui devenait l'autonyme pour « Chinois » fut utilisée comme qualificatif très répandu par des peuples dominants, de l'Eurasie centrale vers l'ouest jusqu'à la Perse, encore dans le haut Moyen Âge. L'analyse des données révèle que dans la période des Royaumes combattants, les Chinois ont acquis cette nouvelle appellation et son idée directrice des peuples Centre-Eurasie de l'État de Tchao.


Download article