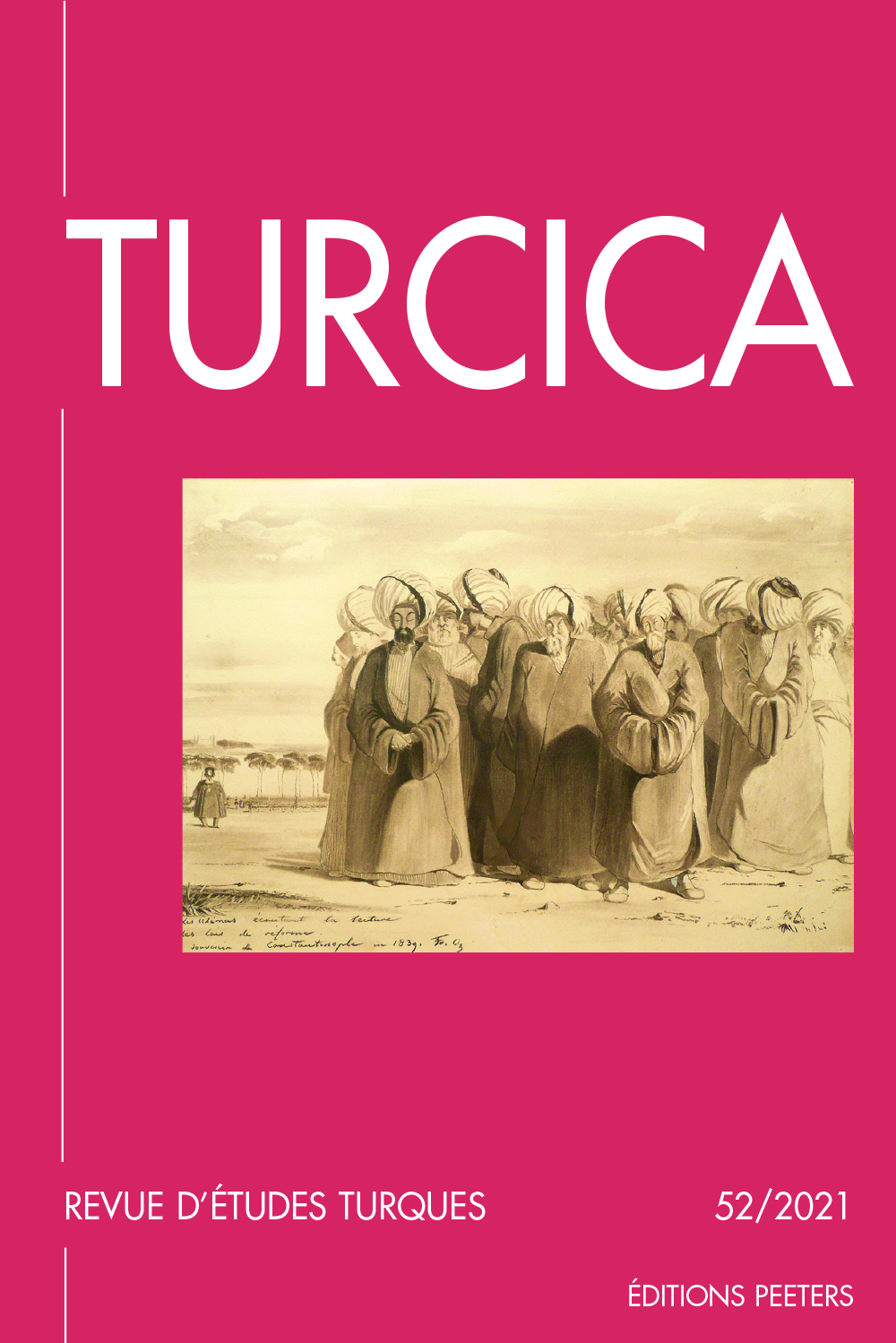 Document Details :

Title: Un Grand Vizir dans sa maison
Subtitle: Édition de trois inventaires après décès (1785)
Author(s): BOUQUET, Olivier
Journal: Turcica
Volume: 47 Date: 2016
Pages: 185-234
DOI: 10.2143/TURC.47.0.3164945

Abstract :
Les procédures ottomanes de confiscation (müsadere) ont fait l'objet de nombreuses études. En revanche, elles ont été peu abordées sous l'angle des pratiques administratives dont elles furent les instruments et des productions documentaires auxquelles elles donnèrent lieu. Il s'agit ici d'éclairer les unes et les autres à partir de l'analyse diplomatique et de la transcription de trois inventaires (tereke) des biens de Halil Pacha (1736-1785). Conçue dans le cadre d'un travail d'exploitation des archives publiques et des documents privés liés à ce grand vizir, sa fondation pieuse et ses descendants, l'étude poursuit quatre objectifs: mettre en lumière des collections de registres récemment numérisés aux Archives du Premier Ministre à Istanbul (les metrukat defterleri conservés dans les TS MAD) et moins abordées que les registres d'inventaire habituellement exploités par les historiens; aborder de près la culture matérielle et l'univers de la maisonnée d'un haut dignitaire ottoman; décrire un grand vizir par lui-même, à la fois comme homme de son temps et homme de pouvoir, propriétaire et possédant, père de famille et chef de maison; destiner les tereke à une lecture différente de celle qui est habituellement proposée par les spécialistes – les soumettre à une analyse à la fois politique (déterminer ce qui assoie le pouvoir et reflète les conditions) et fonctionnelle (chercher à évaluer moins des niveaux de fortune que des usages différenciés de biens multiples).


---

In the past decades, the reading of Ottoman confiscation procedures (müsadere) has nurtured numerous studies. However, theses sources have hardly been considered as central administrative practice reflections nor as specific documentary productions. The article aims at sheding light on both topics. Based on the diplomatic analysis of three probate inventories (tereke) drawn from Grand Vezir Halil Hamid Pasha's (1736-1785) assets, it is a contribution to the analysis of the public archives and private documents dealing with this high servant's pious foundation and descendants. The study offers four perspectives: first, its puts under precise scrutiny newly digitalized registers presently kept at the Prime Minister's Archives (the metrukat defterleri included in the TS MAD collection) that historians have less addressed until recently than other kinds of probate inventories; second, it encompasses the material culture and the household milieu related to an Ottoman high dignitary; third, its describes a Grand Vizir by himself, altogether as a man of his time and a man of power, an owner and a possessor, a father and a chief of household; last, it newly addresses terekes through both a political scope (interelating power structures and social conditions) and a functional analysis (inventories are less seen as wealth indicators than as reflections of mutiple and differentiated uses of assets and items).


Download article