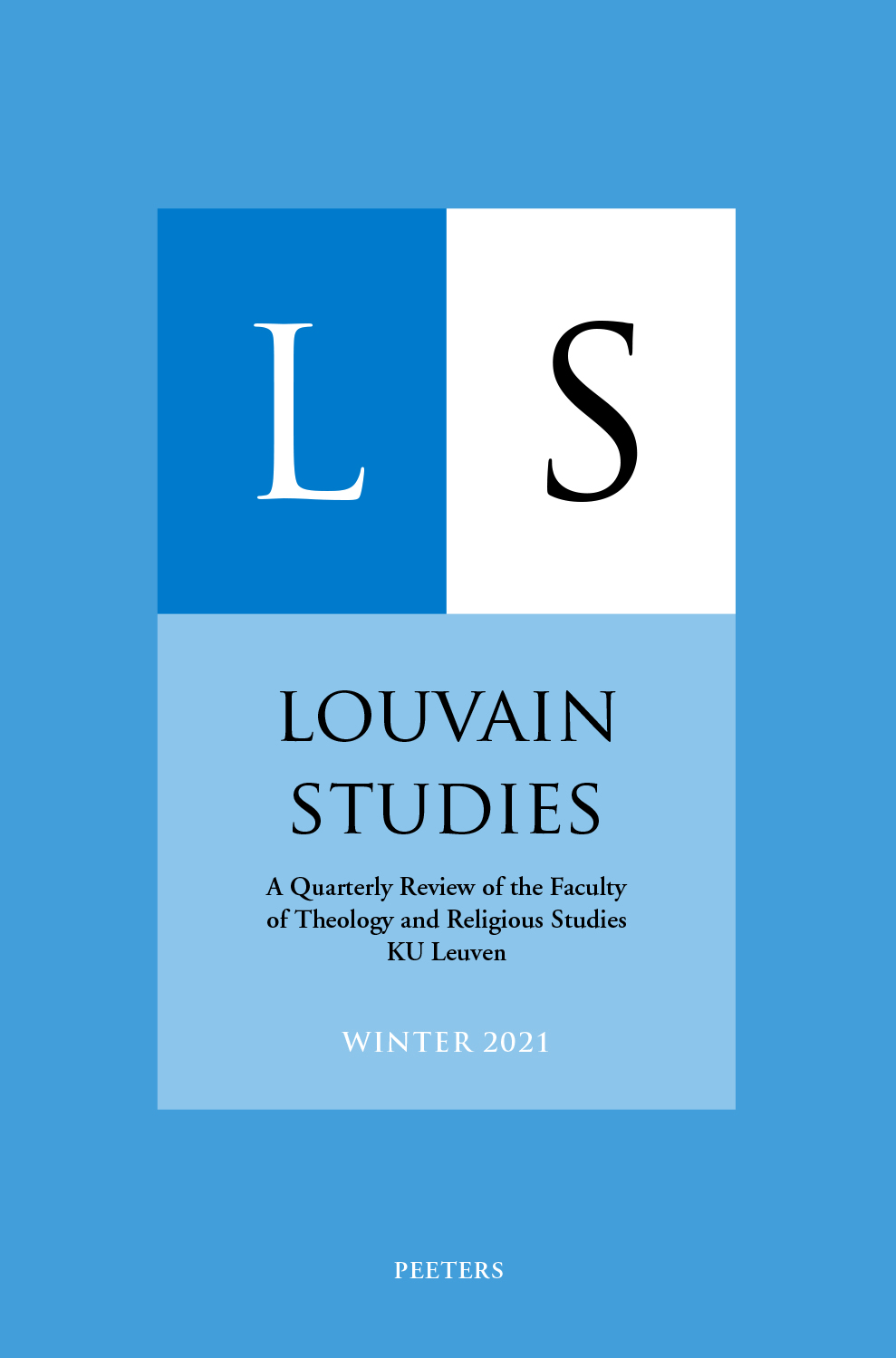 Document Details :

Title: World and Sacrament
Subtitle: Foundations of the Political Theology of the Church
Author(s): VAN ERP, Stephan
Journal: Louvain Studies
Volume: 39 Issue: 2 Date: 2015-2016
Pages: 102-120
DOI: 10.2143/LS.39.2.3159731

Abstract :
Fundamental theology has undergone a radical change in recent decades, which is best described by a shift from the epistemological to the political. In this article, the author describes the shared history of politics and theology, starting with the apologetics of the early church as it was connected to the politics of martyrdom. This close connection of apologetics and political action can still be found in the thought of Thomas Aquinas. In modern theology however, apologetics became of a more epistemological nature, which constituted knowledge as the prime focus of fundamental theology. As a consequence, modern theologians have ignored an important aspect of apologetics: authority (of Scripture, tradition, and the magisterium). This has given way to fundamental theology losing some of its tasks to philosophy and religious studies, which, the author argues, suffer from similar fallacies as an epistemologically reductionist fundamental theology. Meanwhile, the Catholic Church developed in her documents since Rerum novarum (1991) an apologetics that was distinctively political, rather than epistemological. Therefore, the author of this article argues that contemporary fundamental theology should be revised, and include political theory and the Church's social teaching as foundations for understanding faith and revelation. He proposes to use insights from sacramental theology to pursue a politically orientated fundamental theology, in which the Church is not taken as a political instrument for social change – as is the case in many political and liberation theologies – but as a sign and instrument of God's political ordering of the world towards his Kingdom.


Download article