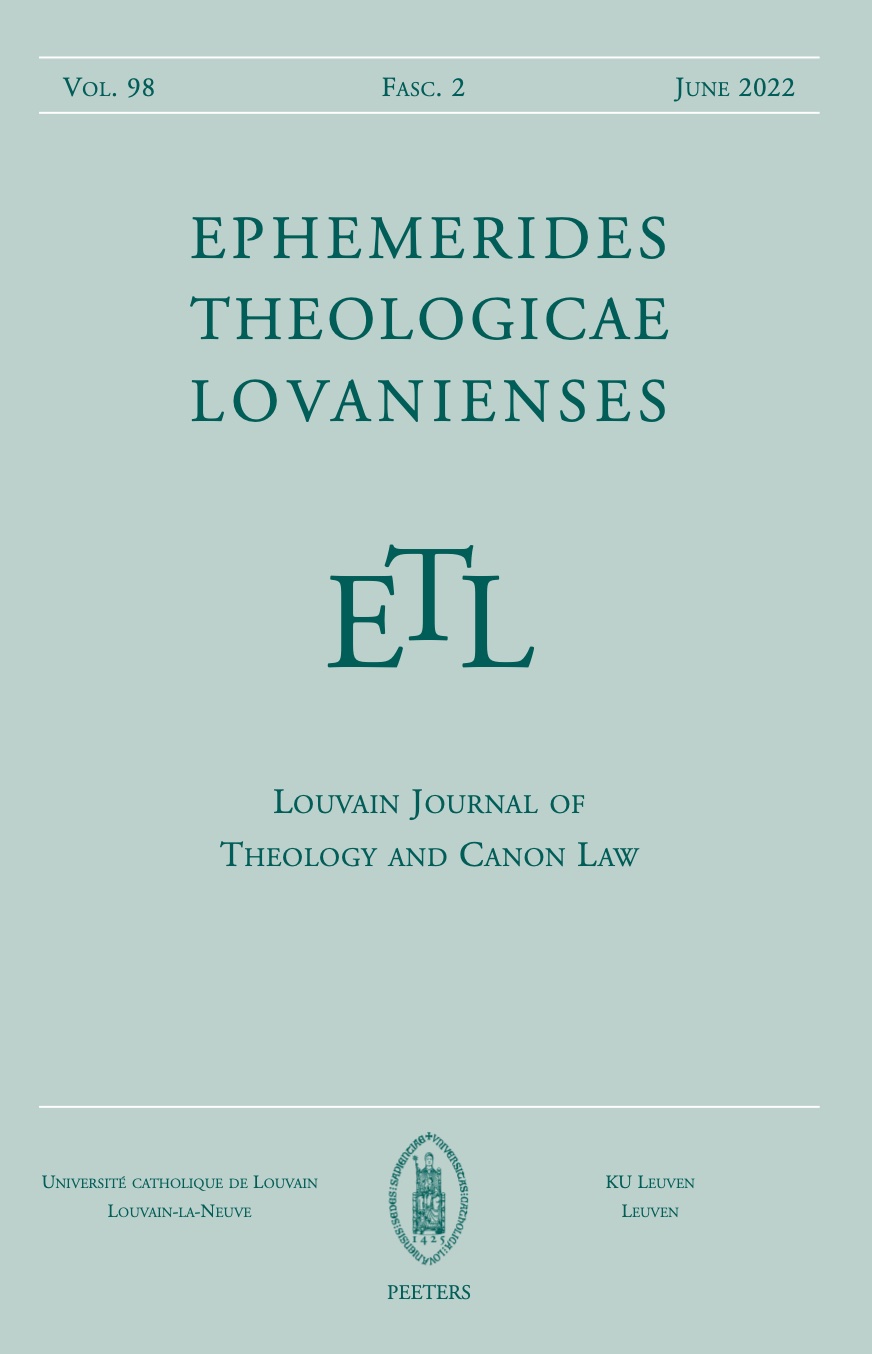 Document Details :

Title: Questioning a Warrior
Subtitle: Otherness as Literary Strategy in Isaiah 63,1-6
Author(s): BEUKEN, Willem A.M.
Journal: Ephemerides Theologicae Lovanienses
Volume: 92 Issue: 2 Date: 2016
Pages: 285-300
DOI: 10.2143/ETL.92.2.3154616

Abstract :
Isa 63,1-6 is strongly connected, first of all, to ch. 59, and next to chs. 60–62, while remotely to ch. 34. Nevertheless, the prophet neither continues the discourse of the preceding chapters nor introduces some recognizable characters from there, instead he brings a sort of warrior to the attention of his audience while raising the question of who he is and what his outward appearance means. An interrogation of the strange figure leads to some clarity but also to new questions so that finally, his character and purposes stay hazy in the metaphor of treading a wine trough. This dominates the whole passage. Obviously, the rhetorical development of the passage relies on extensive use of otherness as a literary device. As deviance of image from reality it is present at the side of the questioner, the warrior and consequently, of the audience. These people do not see the strange figure entering but well-informed as they are supposed to be, they should interpret the interview in light of its links with near-by chapters of the prophetic book. Accordingly, they (and thus later readers) may feel challenged to identify the figure as the God of Israel who, in his inscrutable way, worries about righteousness, but neither does the warrior mention his proper name nor does the questioner utter that assumption. They do not dissolve the cloud of otherness that encloses the scene. Rather, they urge readers to enter that cloud and to take to heart the complaint of the stranger: 'For there is no helper / no one to uphold' (v. 5). – The article offers a description of this literary process.


Download article