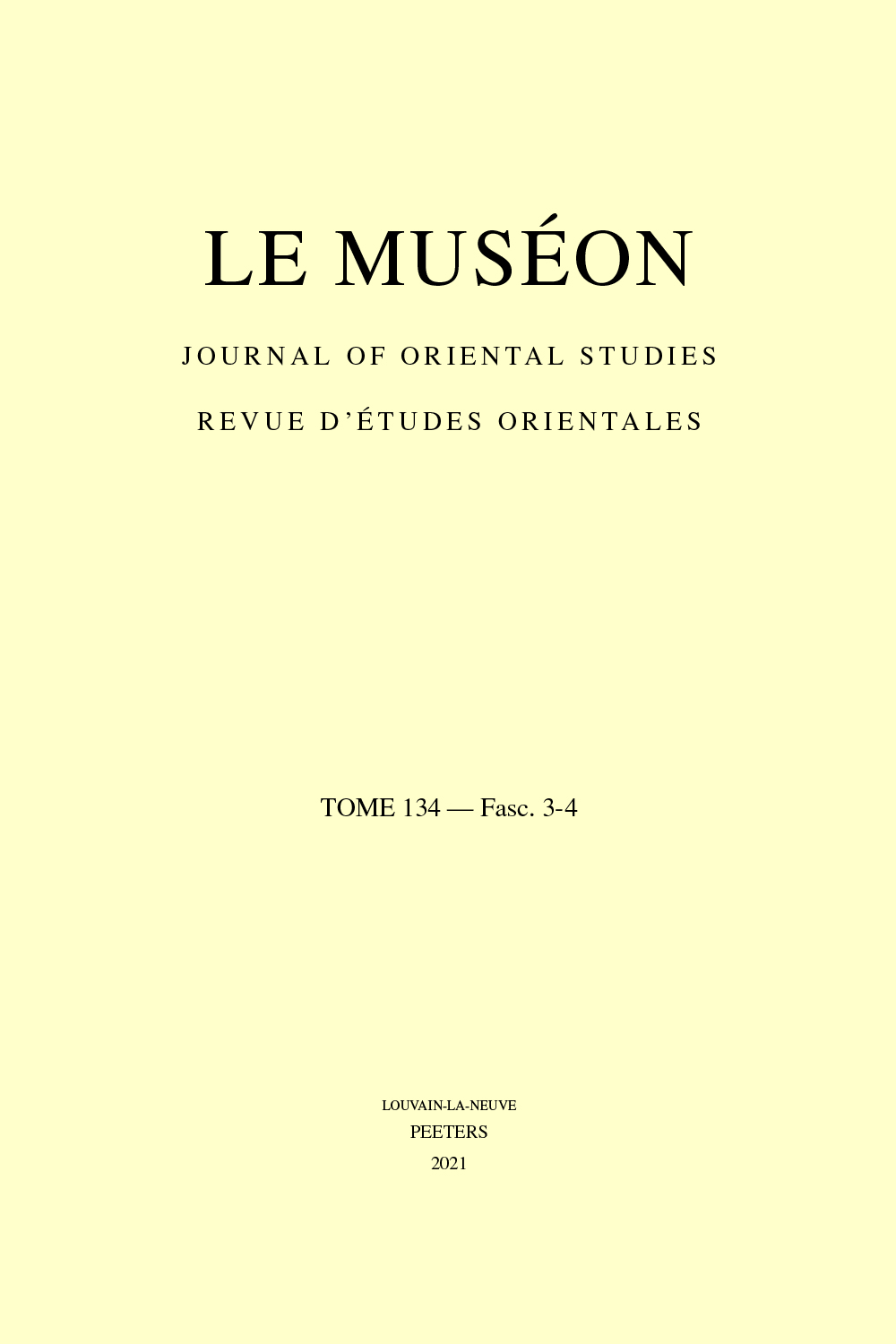 Document Details :

Title: Shaping East Syrian Law in 'Abbāsid Iraq
Subtitle: The Law Books of Patriarchs Timothy I and Išō' Bar Nūn
Author(s): WEITZ, Lev
Journal: Le Muséon
Volume: 129 Issue: 1-2 Date: 2016
Pages: 71-116
DOI: 10.2143/MUS.129.1.3154606

Abstract :
The Syriac law books of the East Syrian patriarchs Timothy I (r. 780-823) and Išō' bar Nūn (r. 823-828), published by Eduard Sachau in 1908, are rich but underutilized sources for the intellectual and social history of the late antique and early Islamic Near East. This article offers a survey of these texts with a view to introducing them as promising source material to scholars outside the subfield of Eastern Christian legal studies. The article's goal is to examine text-critical and structural matters, as well as the question of the law books' sources, in order to arrive at an understanding of the texts' nature as historical documents – in other words, an understanding of how and to what purpose they were composed. From this perspective, the article argues that both works are essentially redacted collections of individual rulings; in the unified form of law books, they were intended to represent an authoritative communal law for East Syrian Christians. In issuing these rulings the patriarchs drew from a range of earlier Syriac legal texts to address matters of ecclesiastical law, but to create a confessional civil law they adopted and adapted a variety of common Near Eastern legal institutions and practices.


Download article