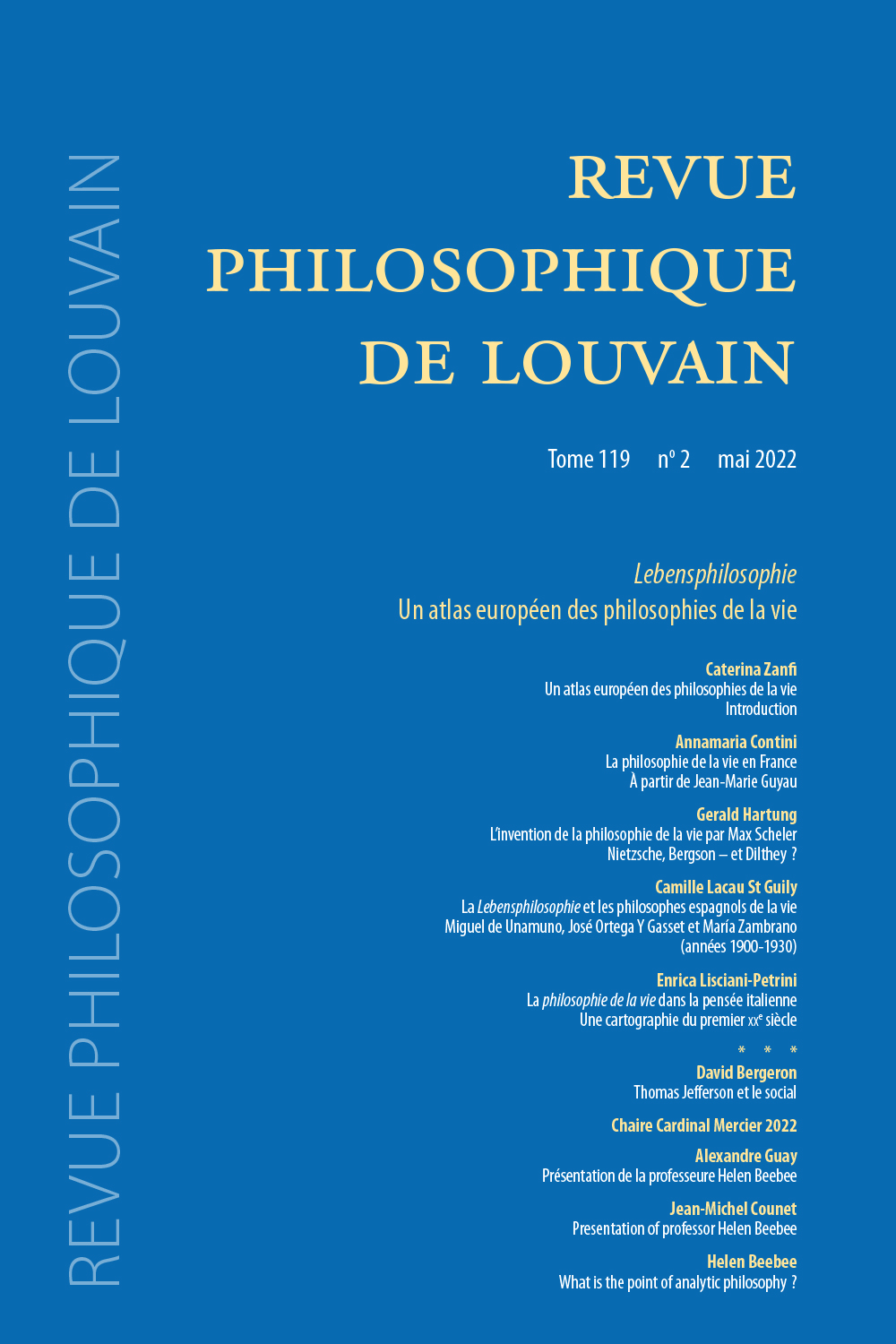 Document Details :

Title: Travail, technique et aliénation entre Simondon et Marx
Author(s): BRUSCHI, Fabio
Journal: Revue Philosophique de Louvain
Volume: 114 Issue: 1 Date: février 2016
Pages: 73-93
DOI: 10.2143/RPL.114.1.3149617

Abstract :
Cet article propose une étude critique de la philosophie de la technique de Gilbert Simondon à partir d'une analyse de sa lecture de Marx. Après avoir explicité les similitudes dans la manière dont les deux auteurs rendent compte de l'aliénation machinique, nous identifierons leurs différences à partir de la critique, formulée par Simondon, selon laquelle Marx n'aurait pas saisi la possibilité de réduire cette forme d'aliénation à travers l'institution d'un rapport entre individus et groupes de type transindividuel, qui dépasse les rapports interindividuels qui structurent le travail humain. À l'encontre de cette critique, nous insisterons sur la présence chez Marx d'une pensée du transindividuel, en relevant ainsi les limites de la position simondonienne qui, de séparer le transindividuel des formes d'aliénation qui surgissent au sein de la production, rate la dimension du conflit qui en constitue à la fois la condition de possibilité et d'impossibilité.


---

This article provides a critical study of Gilbert Simondon's philosophy of technology setting out from an analysis of his reading of Marx. Having clarified the similarities in the way in which the two authors deal with machine-based alienation, we will identify the differences between them based on Simondon's criticism that Marx did not grasp the possibility of reducing this kind of alienation by means of the institution of a relationship between individuals and groups of a transindividual nature that goes beyond the interindividual relationships that structure human work. Against this criticism we will insist that a theory of the transindividual is to be found in Marx, thereby pointing out the limitations of Simondon's standpoint, since by separating the transindividual from the forms of alienation that arise in production he misses the dimension of conflict that constitutes the condition for its possibility and impossibility.


Download article