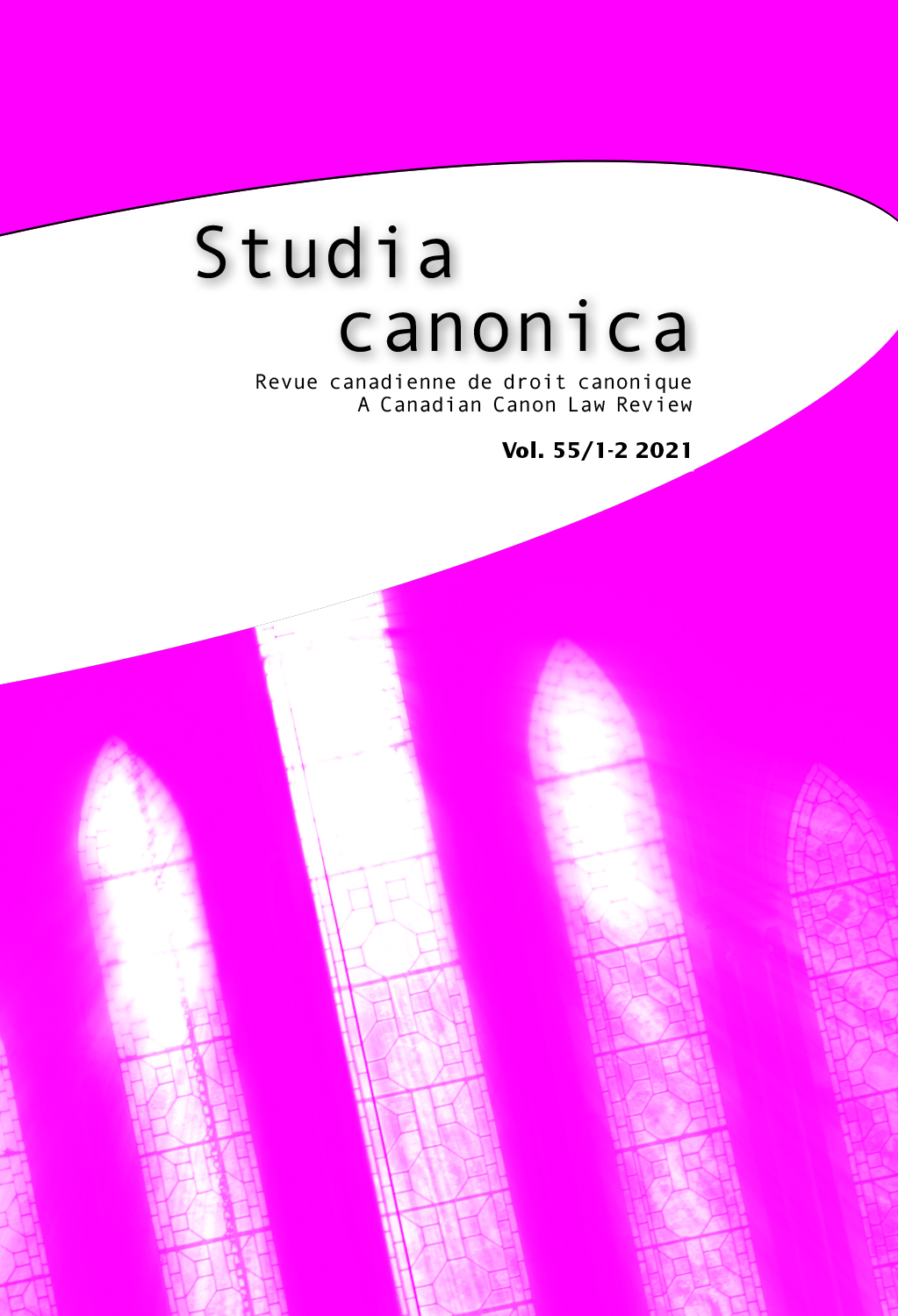 Document Details :

Title: Charisme fondateur
Author(s): BALOG, Marta
Journal: Studia Canonica
Volume: 50 Issue: 1 Date: 2016
Pages: 165-174
DOI: 10.2143/STC.50.1.3136942

Abstract :
L'expression «charisme fondateur» est apparue récemment durant la période postconciliaire. Elle a diverses significations et l'on peut facilement repérer la confusion existant encore entre les différents concepts de charisme: charisme du fondateur, charisme fondateur, charisme d'un institut de vie consacrée, ou charisme d'un mouvement ecclésial. Le charisme du fondateur est le contenu de l'expérience d'une intervention divine vécue par le fondateur même, les particularités de sa spiritualité. Le charisme fondateur, en l'état actuel des choses, est un concept complexe, mais nous pouvons en définir les éléments constitutifs: éléments christologiques et pneumatiques, éléments spirituels, «axe de mission», dynamique et innovation, éléments ecclésiaux. Il est souvent difficile de définir le charisme fondateur, mais les catégories du canon 578, où se trouve introduite la notion de patrimoine spirituel, peuvent servir de critères permettant de déterminer plus facilement l'originalité et l'identité d'un institut.


---

The term 'founding charism' has appeared recently during the post-conciliar period. It has various meanings and one can easily note the confusion which still exists among the different concepts of charism: the charism of the founder, the founding charism, the charism of an institute of consecrated life, or the charism of an ecclesial movement. The charism of the founder is the content of the experience of a divine intervention experienced by the founder himself or herself, the specific aspects of his or her spirituality. The founding charism, in the present state of affairs, is a complex concept, but we can define its constitutive elements: the Christological and pneumatic element, the spiritual elements, the 'axis of mission', the dynamic and the innovation, the ecclesial elements. It is often difficult to define the founding charism, but the categories of canon 578, where one finds introduced the notion of spiritual patrimony, can serve as criteria permitting the easier determination of the originality and identify of an institute.


Download article