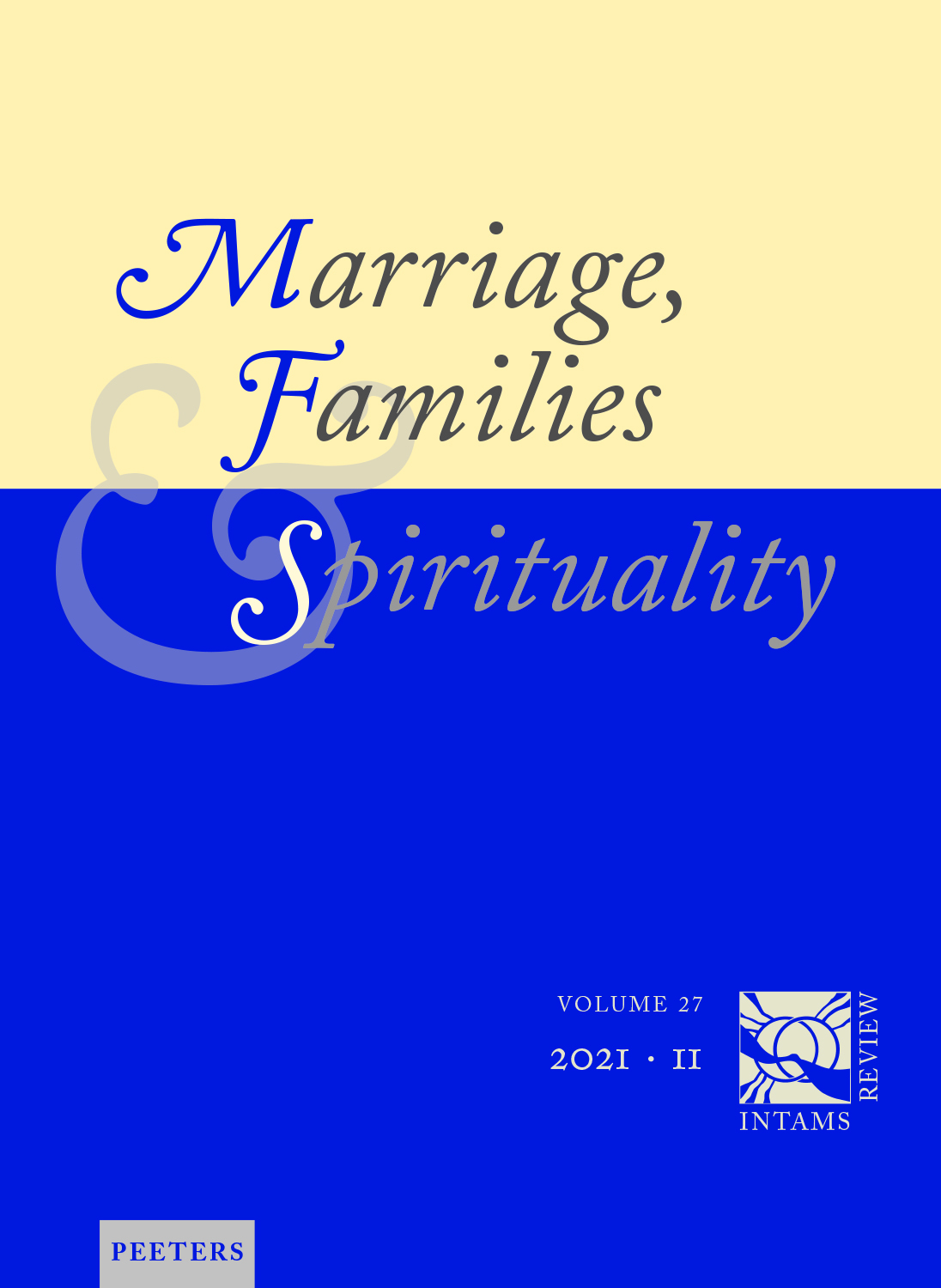 Document Details :

Title: The Nature of Spirituality in Spousal Bereavement
Author(s): TOMKINSON, Shelagh
Journal: Marriage, Families & Spirituality
Volume: 21 Issue: 2 Date: 2015
Pages: 212-220
DOI: 10.2143/INT.21.2.3134530

Abstract :
The paper examines the nature of spirituality in spousal bereavement, its effect on the grief of the surviving spouse and how Catholic Spirituality provides hope for the future, with specific reference to the spirituality of St. Francis de Sales. Empirical studies of bereaved spouses, involving questionnaire and interview data, indicated that existing models of bereavement do not fully address the experiences of those going through this particular form of separation due to death. The sense of a continuing bond with the deceased spouse necessitated a view that often the model of relationship experienced through prayer and spirituality provided greater comfort and made more sense for bereaved spouses. This paper provides some theological reflection on this data. The appropriateness of the established Kübler-Ross 'Stage Theory' of Bereavement (1973) and other, more recent, psychological models of bereavement is discussed in the light of the way spirituality affects spousal bereavement. The impact of spirituality on the understanding of such models is considered, and also the potential contribution of bereavement models to spirituality. Particular reference is made to the thought of Blessed John Paul II and Benedict XVI relating to their thoughts on 'continuing bonds' with the deceased spouse, 'hope', and the emphasis they place on the importance of 'speaking from the heart'. The significance of God's Love in the Sacrament of Matrimony and the Catholic belief in the Communion of Saints and life after death is discussed; love and faith forming the basis to build a new relationship with a deceased spouse. A general overview of different styles of spirituality is included with special reference to the spirituality of St. Francis de Sales. It is proposed that his style of spirituality is the most appropriate for the benefit of the bereaved spouse and some possible practical applications of this are considered.


Download article