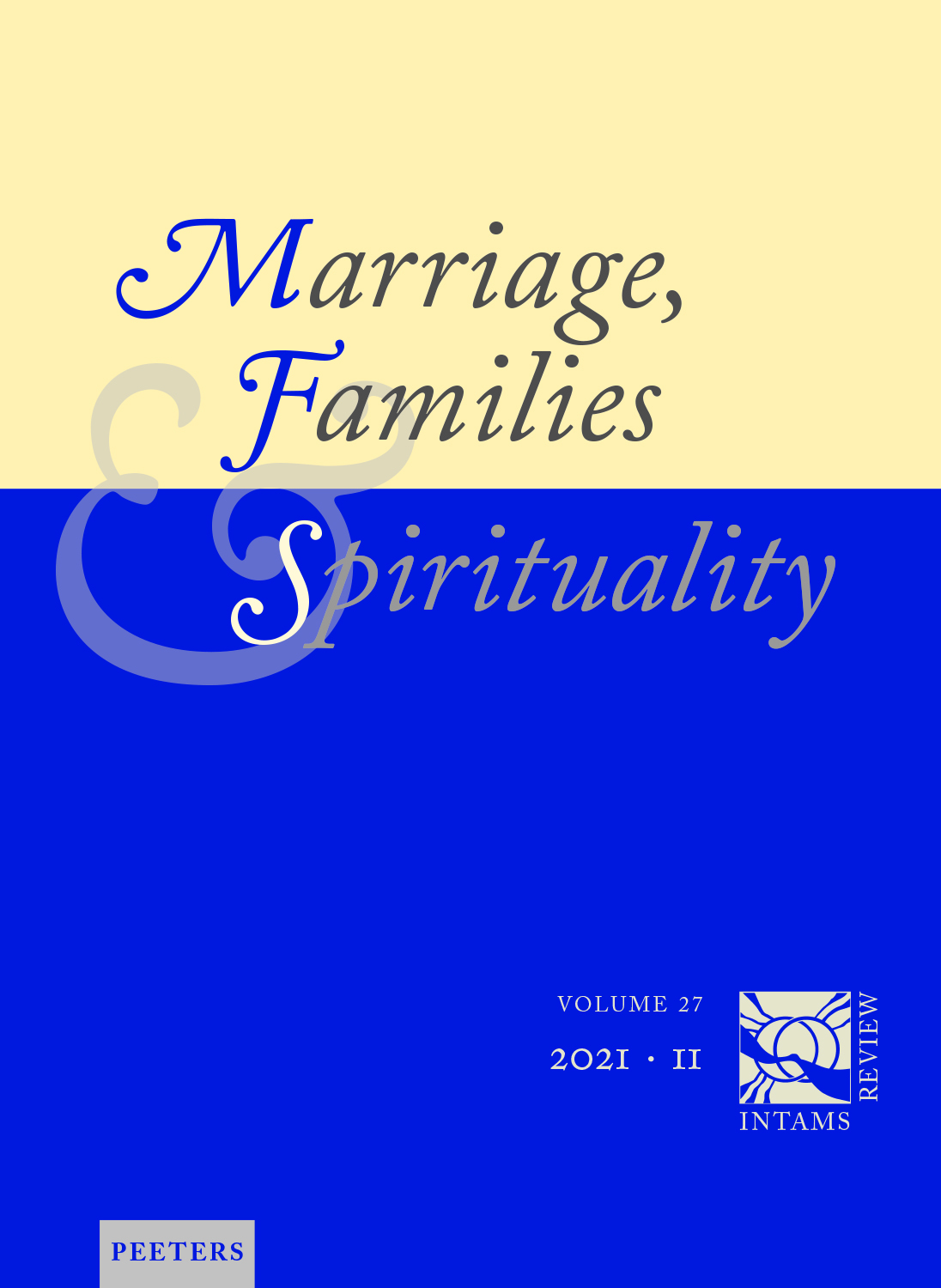 Document Details :

Title: Writing in the Earth
Subtitle: Discernment in Times of Conjugal Crisis
Author(s): CERE, Daniel
Journal: Marriage, Families & Spirituality
Volume: 21 Issue: 2 Date: 2015
Pages: 128-145
DOI: 10.2143/INT.21.2.3134524

Abstract :
Developments in the modern era have provoked a growing sense that the culture of marriage is in crisis. The sense of crisis has been exacerbated by the recent push for more radical redefinitions of marriage that remove sex difference as a foundational feature of the conjugal bond. This essay argues that the response to these turbulent times should be guided by a process of discernment focused on an enrichment of faith rather than mobilizing for ecclesiastical or political victory on specific issues. The Catholic tradition has been moving through a challenging process of development in its understanding of marriage. This should caution against the presumption that there is a settled understanding of faith that is closed, complete, and simply needs to be enforced. Three questions are posed. First, does the current state of Catholic teaching tend towards a certain idealism in its portrayal of the marital vocation? Catholic teaching celebrates marriage as a foundational 'cradle of love' for human life. Do we need to more fully attend to its redemptive role as a 'crucible' for the wounds and brokenness that touch all conjugal bonds? Second, have we fully engaged the central significance of a uniquely Christian mystery at the heart of the nuptial vocation? Is the sacramental path of marriage, its own unique way, a journey to the 'bridegroom', a betrothal to Christ? If so, what would be the implications of this realization? Third, do we need to revisit our insistence on the need to have the modern state heavily involved in the sphere of the conjugal? The domain of the conjugal, like the domain of the religious, is a highly charged sphere of personal and interpersonal life. Should Catholic faith re-examine the limits of the state in defining or regulating this sphere of life?


Download article