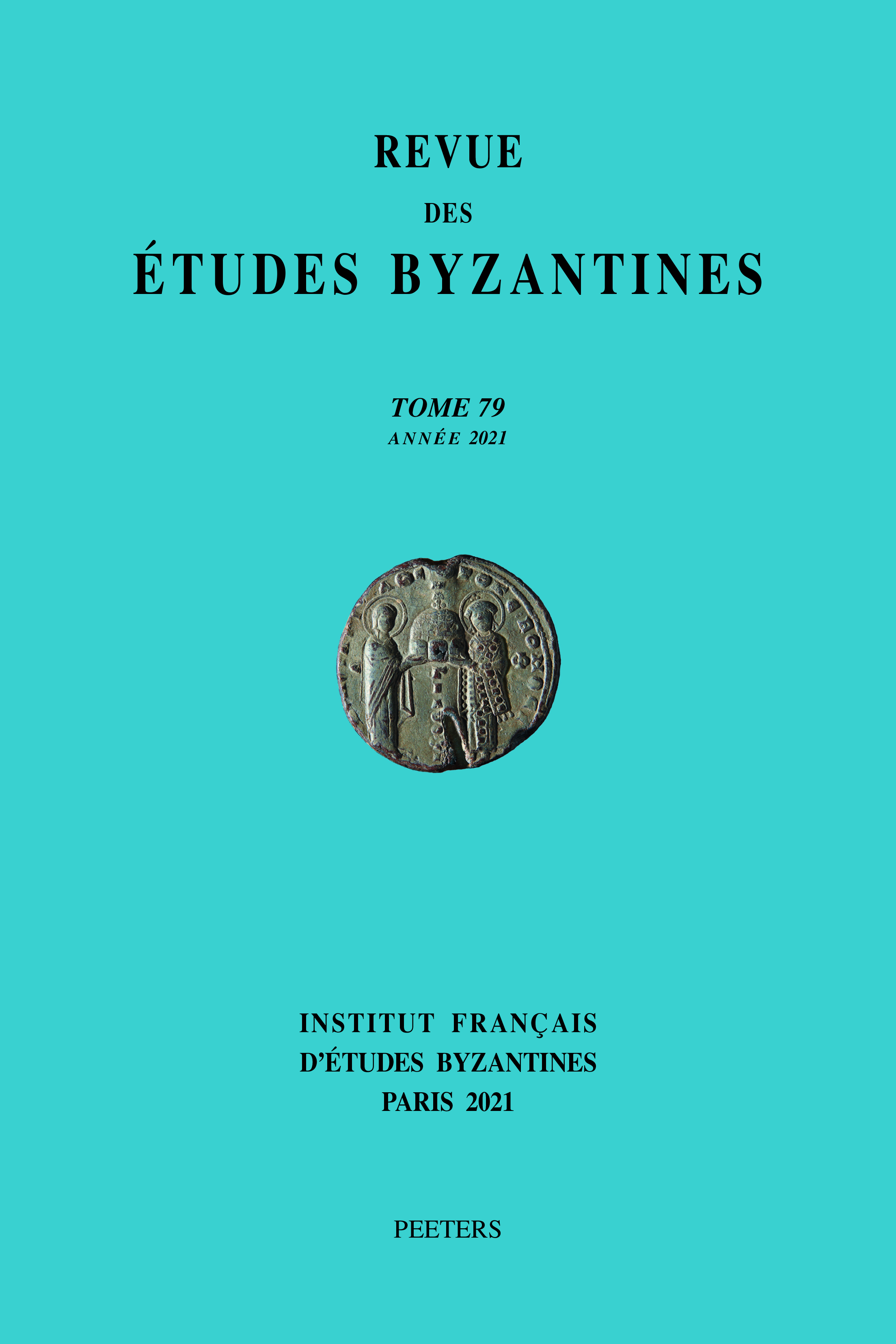 Document Details :

Title: La localisation du sanctuaire de sainte Euphémie à Kadiköy, l'ancienne Chalcédoine
Author(s): PLUNIAN, Yves
Journal: Revue des Études Byzantines
Volume: 73 Date: 2015
Pages: 267-291
DOI: 10.2143/REB.73.0.3132052

Abstract :
Du 16e à la fin du 19e siècle, beaucoup ont pensé que le sanctuaire de sainte Euphémie à Chalcédoine, aujourd'hui Kadıköy, s'était élevé au débouché de la vallée fluviale de l'antique Himéros, au nord de l'actuel quartier de Haydar Paşa. Vers 1900, la critique en vint à le situer sur la colline de Haydar Paşa, au sud de cette vallée. La reprise de cette thèse par R. Janin, en 1922, semble être le dernier mot sur la question. Cette étude en reprend l'examen. Elle relit les sources anciennes à la lumière, pour certaines, d'études récentes, réexamine les données de la géographie des lieux et conclut: le site du sanctuaire est à localiser, non au sud, mais au nord de la vallée de l'Himéros, sur la hauteur où sont aujourd'hui l'hôpital Numune et la Faculté de Médecine de l'Université de Marmara.


---

From the 16th century till the end of the 19th, it was persistently believed that Saint Euphemia's sanctuary in Kadıköy, the former Chalcedon, was built at the end of the valley of the ancient river Himeros, in the North of the present-day quarter of Haydar Paşa. Then, around year 1900, the experts came to locate the shrine on Haydar Paşa's hill, in South of this valley. The endorsement of this assumption by R. Janin in 1922 seemed the final say in this matter. Our study intends to reopen the case. Some of the ancient sources were reread in the light of recent studies, the spatial data reviewed and our conclusion is: the sanctuary should not be located in the South but in the North of the Himeros valley, on the height where now stand Numune Hospital and the Faculty of Medecine at Marmara University.


Download article