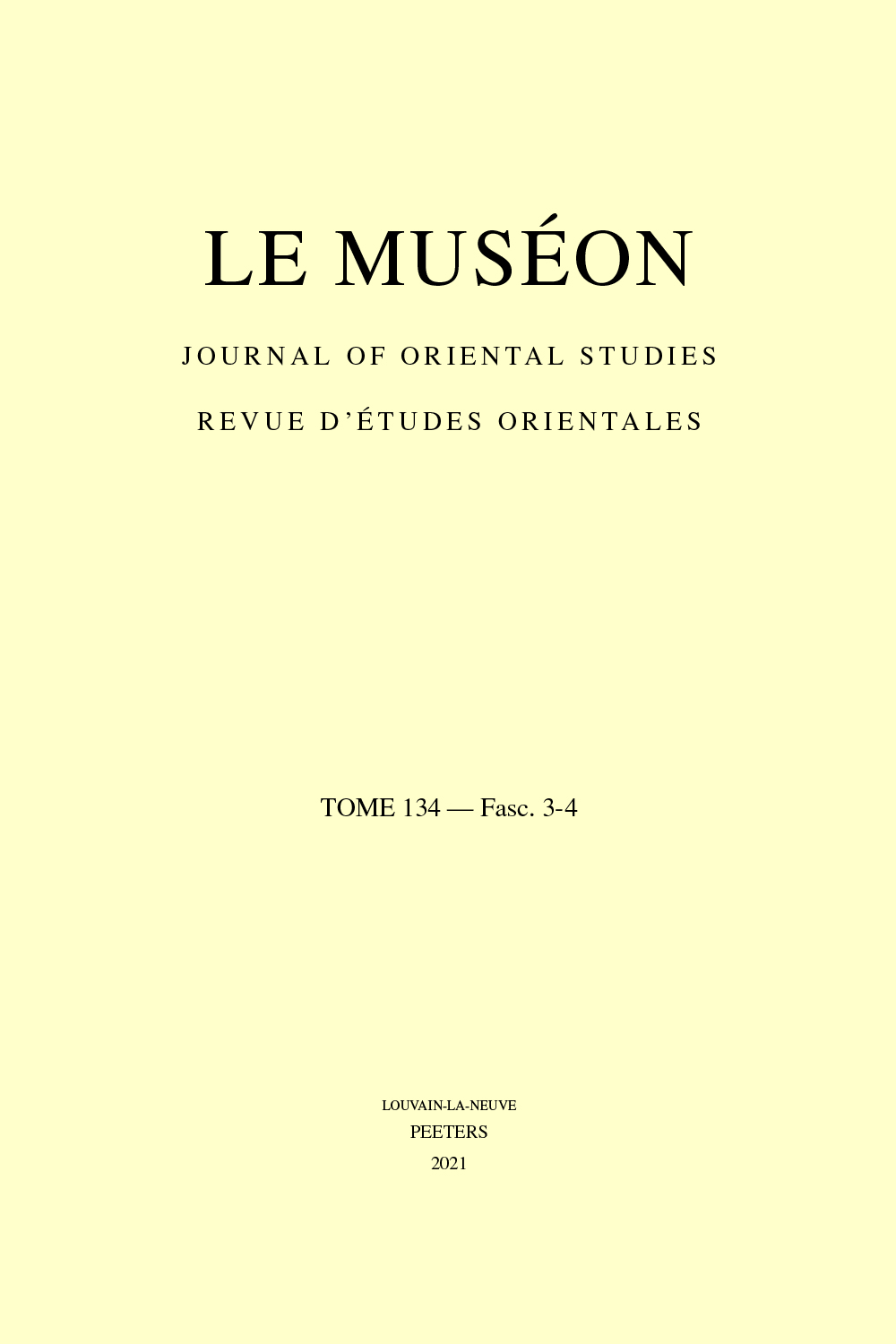 Document Details :

Title: Ecclesiastes in Philoponus
Subtitle: The Coptic Dimension
Author(s): MACCOULL, Leslie S.B.
Journal: Le Muséon
Volume: 128 Issue: 3-4 Date: 2015
Pages: 273-294
DOI: 10.2143/MUS.128.3.3122597

Abstract :
This paper examines the two passages of the book of Ecclesiastes quoted by the sixth-century Alexandrian Miaphysite Genesis commentator and philosophical polymath John Philoponus in his hexaemeral work De Opificio Mundi and asks two questions: (1) Why did Philoponus quote Ecclesiastes to explain Genesis?; and (2) did he, living and working in the multilingual society of late antique Egypt, have a Coptic-language biblical text in his mind alongside the Hexaplar and Septuagint Greek texts? While a Göttingen LXX volume of Ecclesiastes has not yet been made, here the Coptic witnesses are examined alongside the early Greek text in a Coptic-Greek bilingual manuscript to see if any of them correspond with Philoponus' interpretation of the text and its use as ammunition in his polemic against the Dyophysites, especially Theodore of Mopsuestia and Cosmas Indicopleustes. Philoponus intended above all to show that the cosmology of Genesis made sense and harmonized both with the natural science of the sixth century and with the Miaphysite world view. It would have made sense for him, a learned Alexandrian practising sophisticated text comparison, to have known the vernacular Bible of his place and time.


Download article