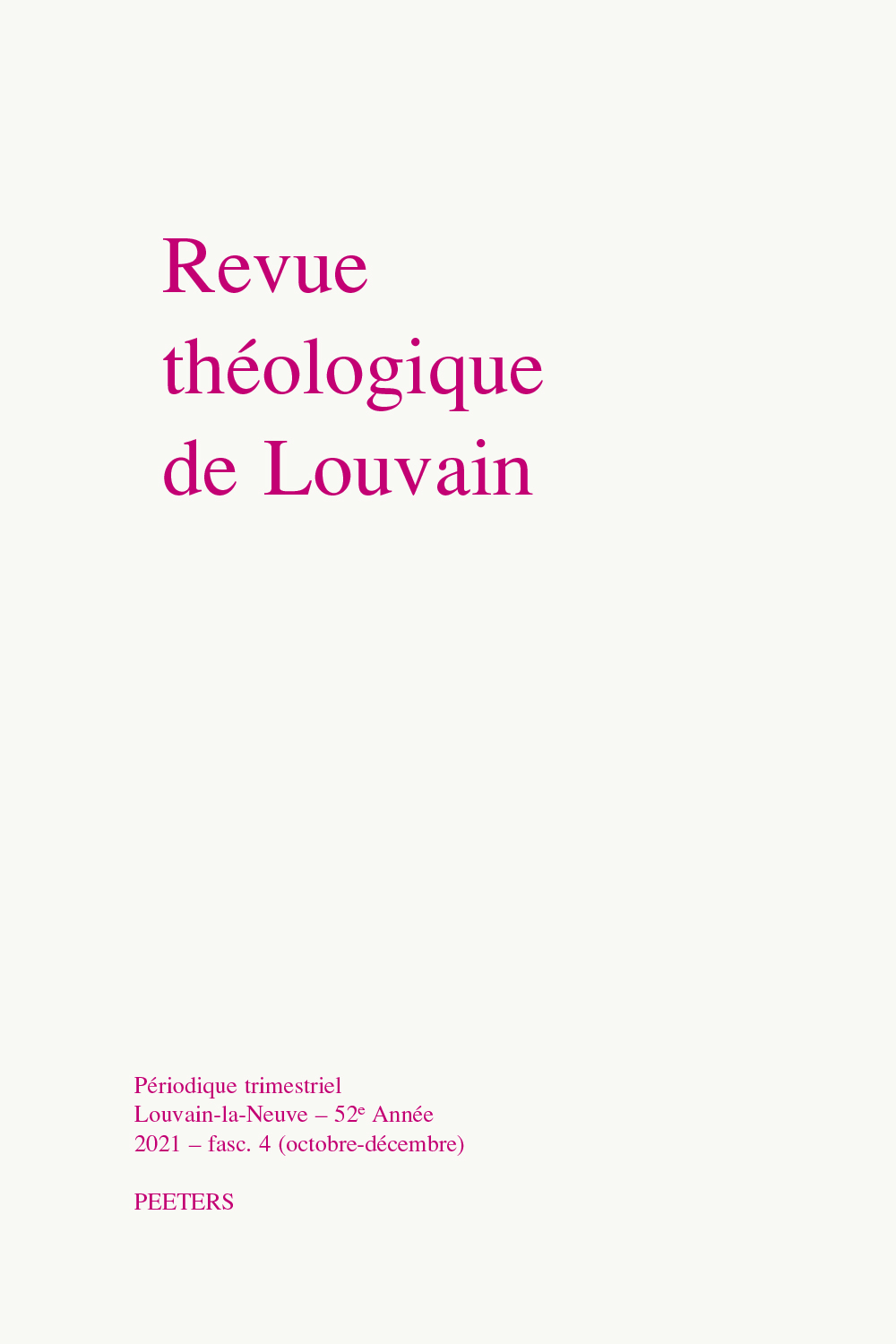 Document Details :

Title: L'open panenthéisme émergentiste de Philip Clayton
Author(s): CAZALIS, Roland
Journal: Revue Théologique de Louvain
Volume: 46 Issue: 4 Date: 2015
Pages: 589-612
DOI: 10.2143/RTL.46.4.3120218

Abstract :
L'open panenthéisme émergentiste est le modèle cosmothéologique de Philip Clayton issu de son approche dialogique avec la science, la philosophie et le pluralisme religieux. L'inscription de la théorie de l'émergence radicale au coeur de son panenthéisme inspiré de l'idéalisme allemand, de la philosophie du process et de l'open théisme, lui permet de penser la relation de Dieu avec le monde. L'agir divin requiert la liberté humaine qui s'appréhende alors comme une émergence ou un dépassement de soi dans un mouvement vers Dieu. Les conditions de possibilité de l'action de Dieu dans le monde supposent donc l'intégration entre la personne humaine et l'action divine ou l'ouverture de la personne à l'action divine. La liberté humaine est une expression de l'imago dei qui trouve sa pleine expression dans la participation, quand le résultat de l'action est à la fois pleinement humain et pleinement divin. Le Christ est l'image exemplaire même de la relation harmonieuse/kénotique avec Dieu.


---

The open emergent panentheism is Philip Clayton's cosmotheological model resulting from his dialogical approach of science, philosophy, and religious pluralism. The inclusion of the theory of radical emergence at the heart of his panentheism inspired from German idealism, process philosophy and open theism, allows him to think about God's relationship with the world. Divine action requires human freedom which is apprehended as an emergence or a transcending of oneself in a movement towards God. The conditions of the possibility of God's action in the world thus assume the integration of the human person and divine action or the openness of the person to divine action. Human freedom is an expression of the imago Dei which finds its full expression in the realm of participation, when the result of the action is at once fully human and fully divine. Christ is the very image of the harmonious/kenotic relationship with God.


Download article