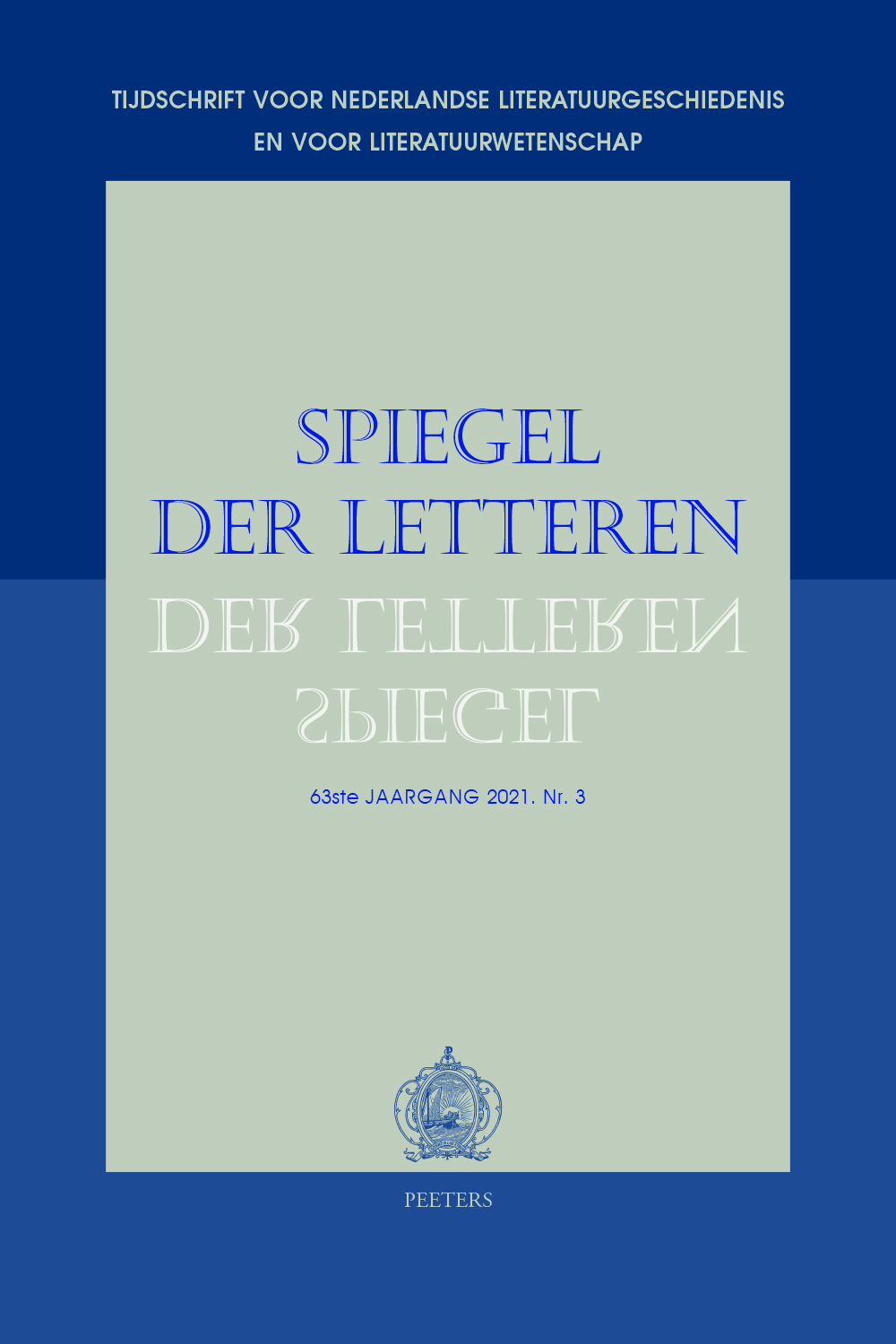 Document Details :

Title: Lyrische lessen
Subtitle: Personificatie als mystagogisch middel in de Liederen van Hadewijch
Author(s): FRAETERS, Veerle
Journal: Spiegel der Letteren
Volume: 57 Issue: 2 Date: 2015
Pages: 113-128
DOI: 10.2143/SDL.57.2.3085155

Abstract :
Hadewijch's collected mystical Songs (also known as Poems in stanzas) have been formally, thematically and lexically modelled upon the courtly love lyric. Yet, while explicit didacticism is absent from this genre, Hadewijch has, through various literary techniques, hybridized it, so as to make it more fit for spiritual exhortation and formation. This article focuses on one such untiltechnique that has up until now received little attention in Hadewijch studies: the discrete, yet effective introduction of allegorical characters in addition to the two protagonists, the lover-knight and the Lady (in casu Minne). First, the different types of personifications that occur in Hadewijch's lyrics are enumerated and situated within the tradition of medieval allegory. The second, and greater, part of this article consists of an analysis of those passages in the lyrics where Pleasure (Geneugte) appears in juxtaposition to two other inner faculties of the soul, Reason (Rede) and Desire (Begeerte). This reading reveals that, however minimal Pleasure's characterization may be and however fleetingly her appearances, they do provide the audience with a precise view of the place occupied by the subjective experience of pleasure within Hadewijch's mystical theology. Through a subtle yet coherent use of personification allegory, the author has implemented, within the tight format of the courtly lyric, a layer of learning which efficiently serves the mystagogic aim of her songs.


Download article