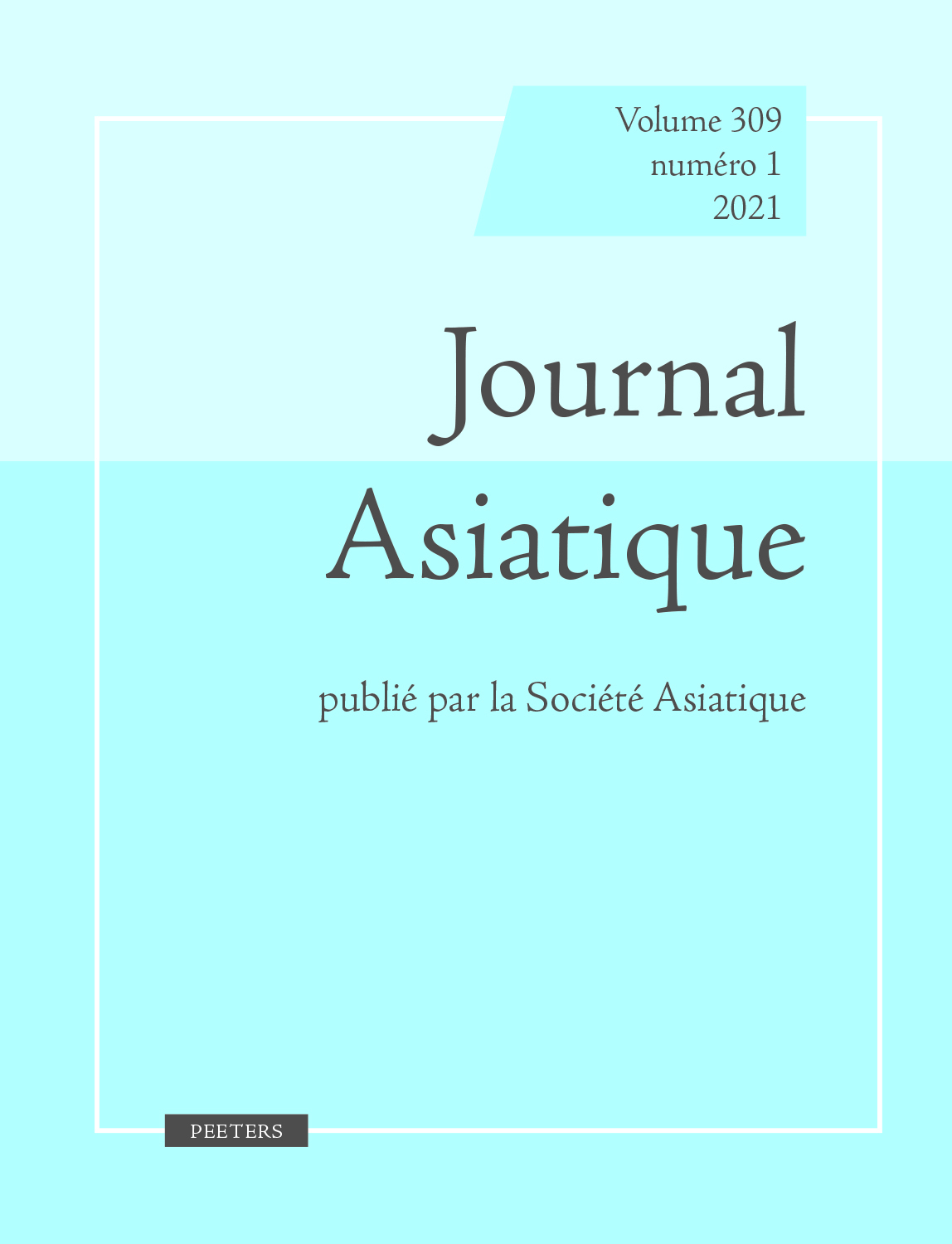 Document Details :

Title: A Silver Rhyton from Afghanistan Held in the Cleveland Museum of Art and its Historical Context
Author(s): MINARDI, Michele
Journal: Journal Asiatique
Volume: 303 Issue: 1 Date: 2015
Pages: 59-86
DOI: 10.2143/JA.303.1.3085118

Abstract :
This paper offers an original archaeological analysis of a unique object held in the collection of the Cleveland Museum of Art, a silver rhyton composed of an all-round female head attached to a spouted protome of an Indian buffalo. In the last few decades, by reason of its unknown provenience (allegedly Iran) and due to its peculiar stylistic and iconographical features, the rhyton has attracted a certain degree of scholarly interest. As a result, a number of hypotheses about its creation (variously placed between ancient Sogdiana and Afghanistan) and chronology (from the fifth to the early eighth century AD) have been advanced. This paper reviews these data and then reconsiders once again the characteristics of the rhyton with the aims of providing a better chronological setting for the object and the recognition of its proper cultural and historical context. The analysis considers the iconography and the symbolism of the silver beaker, and takes into account additional numismatic evidence from Afghanistan. It is argued that the rhyton belongs to the first half of the sixth century AD Afghanistan (Ancient Kāpiśa) and that it ought to be historically and artistically positioned in the period during the transition from the Gandhāra to the post Gandhāran facies in the area.


Download article