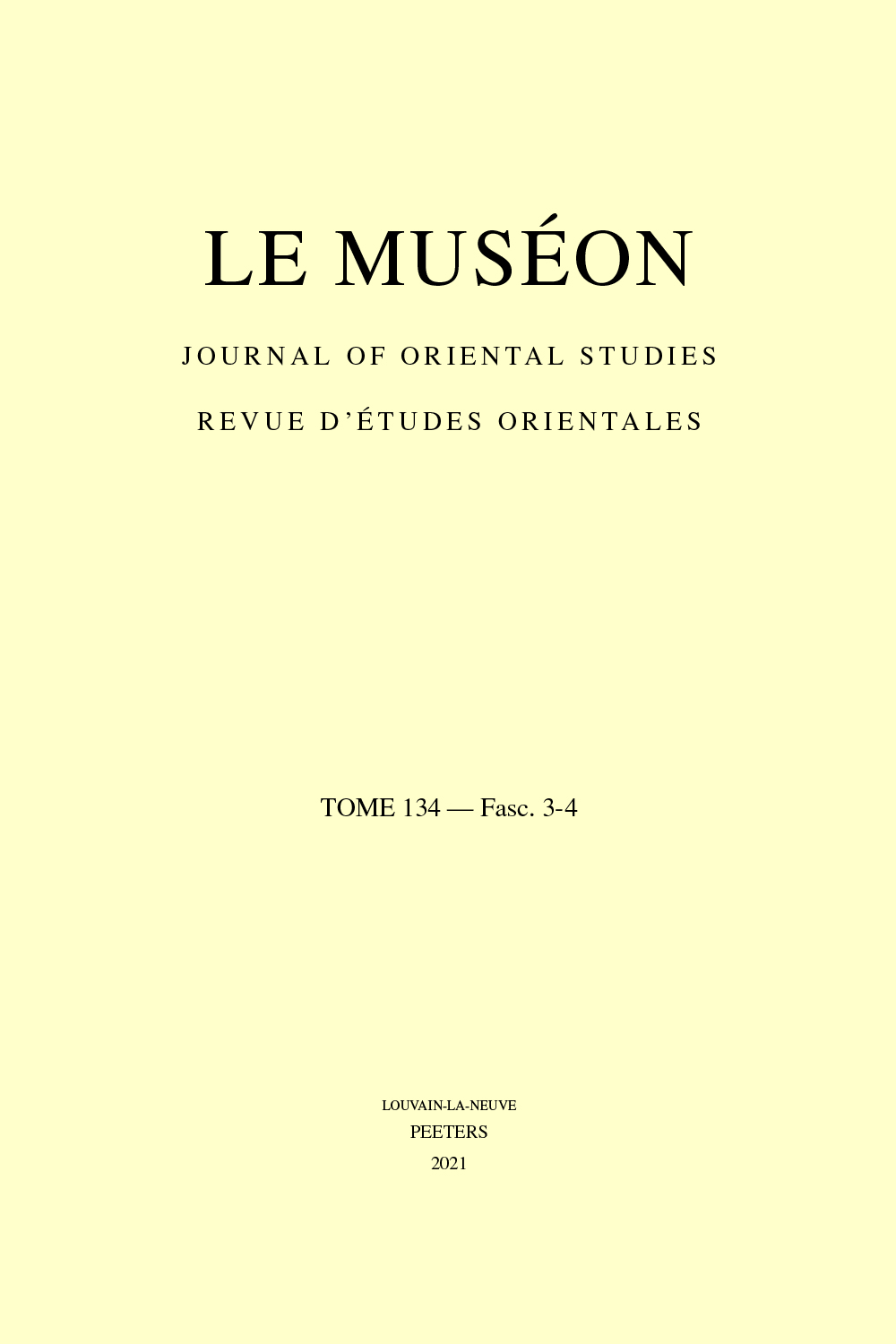 Document Details :

Title: The Trinitarian Controversies in Fourth-Century Edessa
Author(s): FIANO, Emanuel
Journal: Le Muséon
Volume: 128 Issue: 1-2 Date: 2015
Pages: 85-125
DOI: 10.2143/MUS.128.1.3080617

Abstract :
This paper offers a first examination of the unfolding of the Trinitarian controversies in the Syrian city of Edessa. By indicating possible contacts with a variety of ecclesiastical milieus, it explores institutional developments in the Edessene Church, traces its participation in the broader empire-wide debates, and suggests an avenue for further research concerning the earliest stages of construction of a local memory, embedded in ecclesiastical propaganda. The so-called 'Paluṭian' community of the 'Blessed City', linked to the origins of the Trinitarian disputes through Lucian of Antioch and Eusebius of Emesa, reportedly saw the participation of its bishop Aithallah in the Council of Nicaea. One of Aithallah's successors, bishop Barses, appointed to the Edessene see by virtue of his Homoian, anti-Nicene affiliation, later came to head the heavily embattled pro-Nicene community of the city as the result of a doctrinal re-alignment paralleling Meletius of Antioch's. Barses and other members of the Edessene pro-Nicene establishment (such as the presbyters Protogenes and Eulogius) were eventually exiled to Egypt during the incumbency of the pro-Homoian emperor Valens. Theodoret of Cyrrhus' account of the Egyptian exile of the 'orthodox', filled with competitive and expansionistic overtones, calls for further examination in light of the self-representation and geo-ecclesiological projects of the Edessene and Antiochene episcopates. Overall, fourth-century Edessa appears as a theologically diverse Christian center, receptive to outside intellectual and institutional trends, and fully integrated in the imperial Church.


Download article