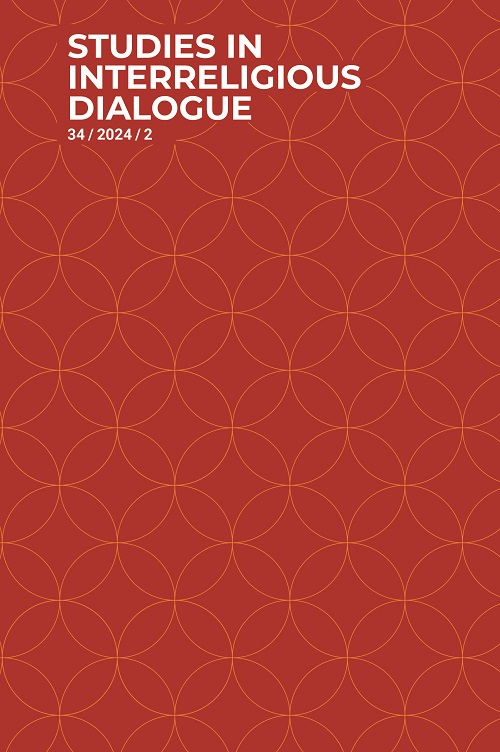 Document Details :

Title: Trends and Developments in Interreligious Dialogue
Author(s): EVERS, Georg
Journal: Studies in Interreligious Dialogue
Volume: 24 Issue: 2 Date: 2014
Pages: 237-252
DOI: 10.2143/SID.24.2.3073529

Abstract :
This year's overview on 'Trends and Developments in Interreligious Dialogue' starts with an assessment of the worsened context and ambiance for interreligious dialogue in recent months. To some extent, the explosion of fundamentalist and extremist violence in the name of religion puts the justification and rationality of engaging into interreligious dialogue into question. The consensus, that religious plurality should be understood as an asset and not as a danger to one's identity, seems to be no longer valid. The advocates of interreligious dialogue are faced with the task to convince the silent majority in all religions that there is no alternative to dialogue, if we want to live in peace and harmony in our multi-religious and multi-cultural societies. After these introductory remarks, the question is raised, whether the ideology of the defenders of the Islamic State really has to be considered to be totally un-Islamic. This is followed by presenting the contribution by Pope Francis to interreligious dialogue in his Apostolic Exhortation 'Evangelii Gaudium' and during this visit to the Holy Land. In the past, Christian-Muslim relations have been impaired by misunderstandings. Of late the dialogue between the Vatican and Al-Azhar has started again, whereas in Pakistan the implementation of the anti-blasphemy laws are a hindrance but not totally blocking dialogue between the two communities. Buddhist-Christian relations normally were undisturbed and fruitful, as can be seen by the example of inter-monastic dialogue between Buddhist and Christian monks and nuns. Of late, e.g. in Sri Lanka, violence by radical Buddhist monks has become a problem. In Christian-Hindu dialogue sharing in the rituals of both religious traditions has become a special form of "dialogue on the grassroots level". The article concludes with a look at local dialogue activities as small signs of hope.


Download article