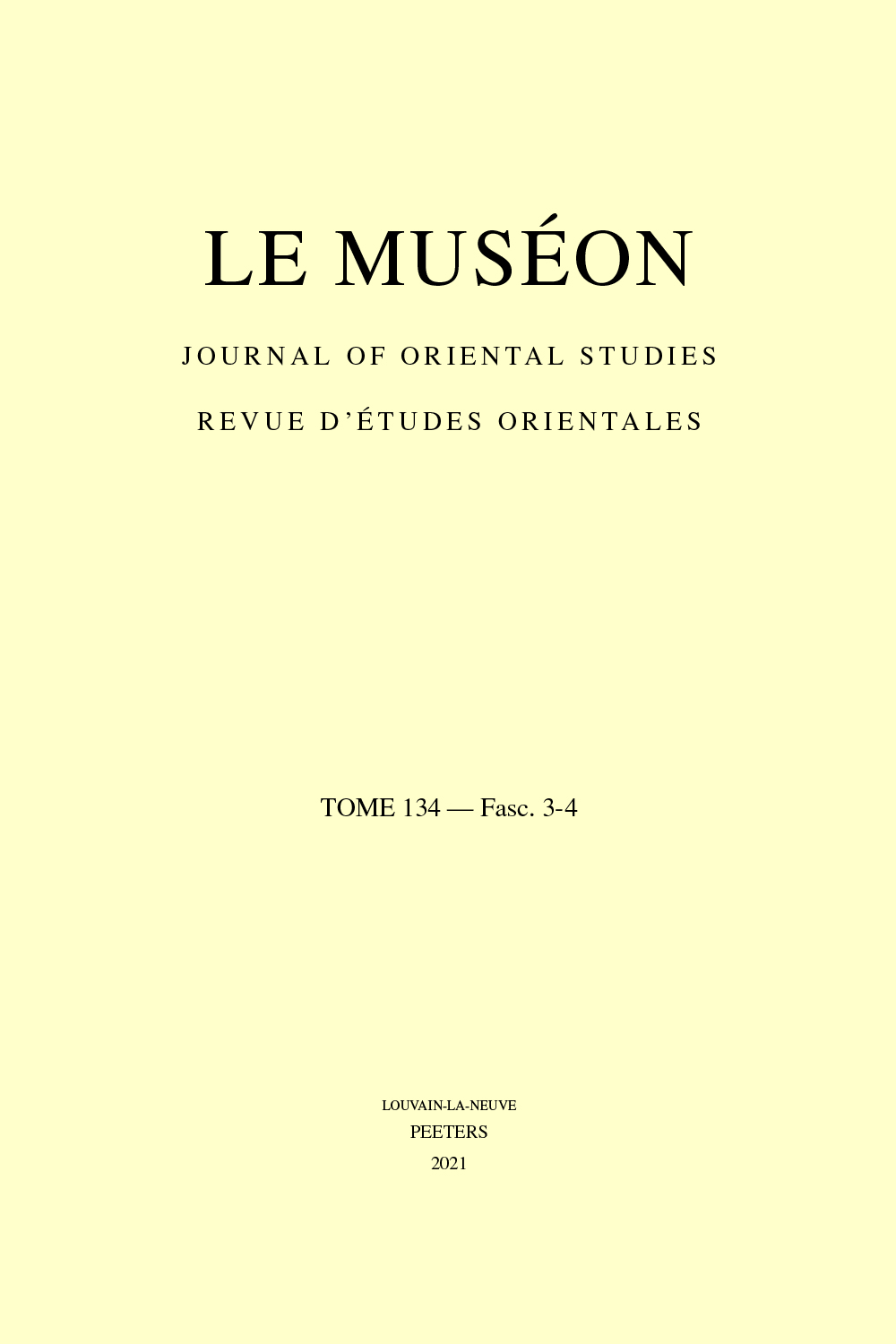 Document Details :

Title: Codex Sinaiticus Rescriptus (CRSG/O/P/S)
Subtitle: A Collection of Christian Palestinian Aramaic Manuscripts
Author(s): MÜLLER-KESSLER, Christa
Journal: Le Muséon
Volume: 127 Issue: 3-4 Date: 2014
Pages: 263-309
DOI: 10.2143/MUS.127.3.3062095

Abstract :
Codex Sinaiticus Rescriptus (= CSR) represents a collection of sixteen Christian Palestinian Aramaic (= CPA) palimpsest manuscripts, which have been scattered through various public libraries and private collections between St Catherine's Monastery, the National Library of Russia (St Petersburg), Staats- und Universitätsbibliothek Göttingen, the former Friedrich Grote Collection, now Martin Schøyen Collection, Oslo, and some minor fragments in private hand since the middle of the nineteenth century, when the greater part was taken by Constantin Tischendorf to St Petersburg. The presumed rest found its way through clandestine transactions to Europe. CSR is in most parts overwritten by a Georgian hand of Iovane Zosime, but the undertexts are consisting of various contents as there are lectionaries of the Old and New Testament, the Catecheses of Cyril of Jerusalem, the beginning of the story of Prodigal son by John Chrysostom, the Vita of Pachomios, and some unidentified homilies. Each manuscript of the early CPA period (5th-8th cents.) carries individual features of script, orthography, linguistic variants, and lexemes that are interesting for codicological as well as for grammatical and lexical studies. The overview will help placing remaining parts among the new finds in St Catherine's Monastery.


Download article