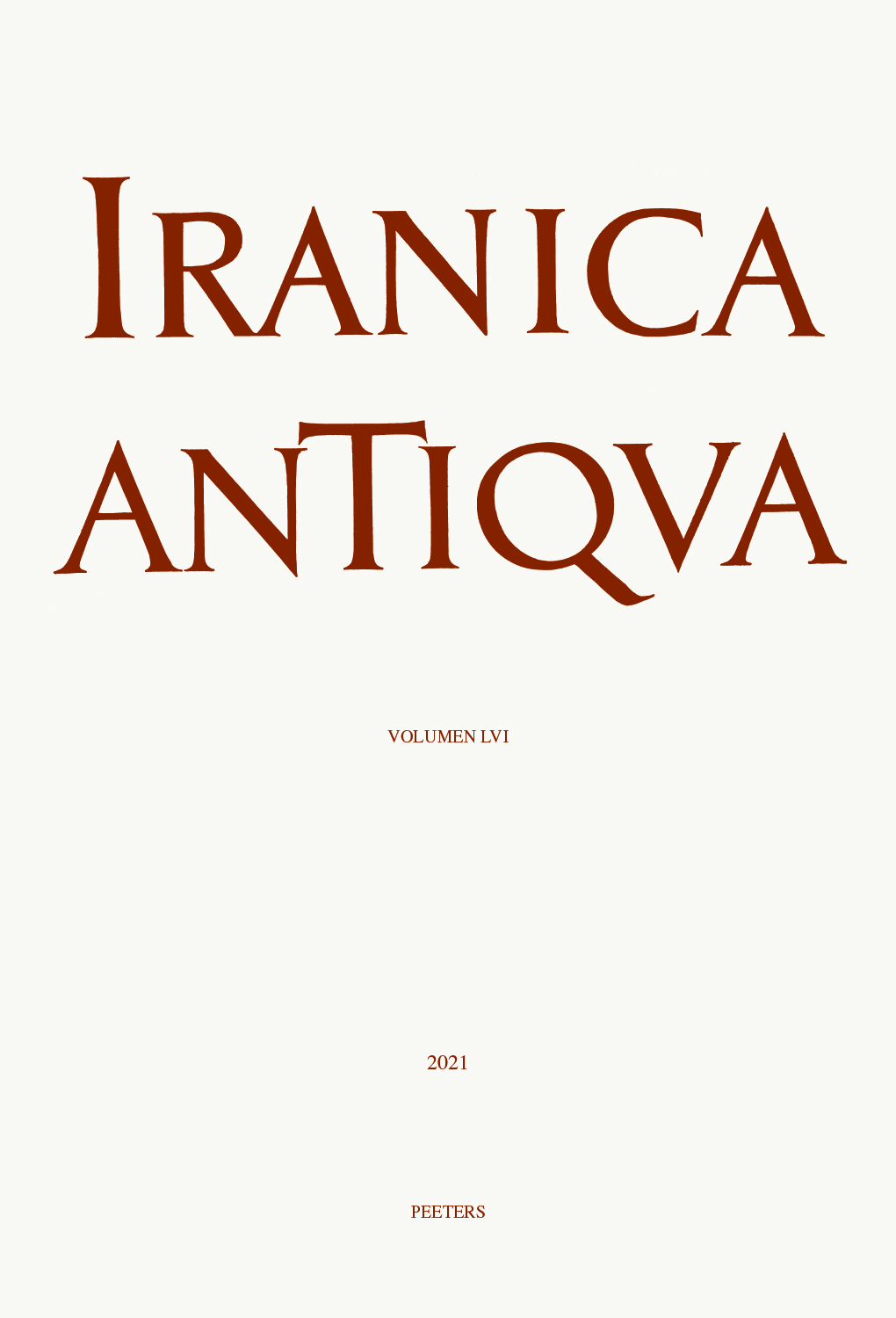 Document Details :

Title: Searching for Mythological Themes on the 'Jiroft' Chlorite Artefacts
Author(s): VIDALE, Massimo
Journal: Iranica Antiqua
Volume: 50 Date: 2015
Pages: 15-59
DOI: 10.2143/IA.50.0.3053516

Abstract :
New evidence gathered at the plundered cemetery of Mahtoutabad, near the early urban compound of Konar Sandal South (Jiroft) confirms that here chlorite artifacts were used in elite funerals at the beginning of the second half of the 3rd millennium BCE. Some carved chlorite vessels from the Jiroft area and Shahdad represent a destructive flood, ending when a divinity lifts a rainbow in the sky. These images are compared with Old Babylonian and later cuneiform versions of flood myths. The paper also singles out indirect analogies with the flood narrative in Genesis 9, 12-17. Then it considers other images of fight between eagles and snakes, as possibly linked with parts of the famous and much discussed Mesopotamian poem of Etana (as already proposed in the past by Youssef Madjidzadeh). In spite of substantial divergences and discontinuities, at least in a crucial case the match between images and selected passages of the ancient sources appears more literal than previously suspected. It is argued that such similarities depended upon the wide circulation and sharing in the Middle and South Asia of the 3rd millennium BCE of codified oral versions of similar legendary themes (in form of narratives, through songs and rhymes). The Halil Rud stone carvers may have translated such intangible vanished heritage through standardized, formal images, in the context of a growing cultural and political interaction between the royal courts of Mesopotamia and those of the eastern polity of Marhashi.


Download article