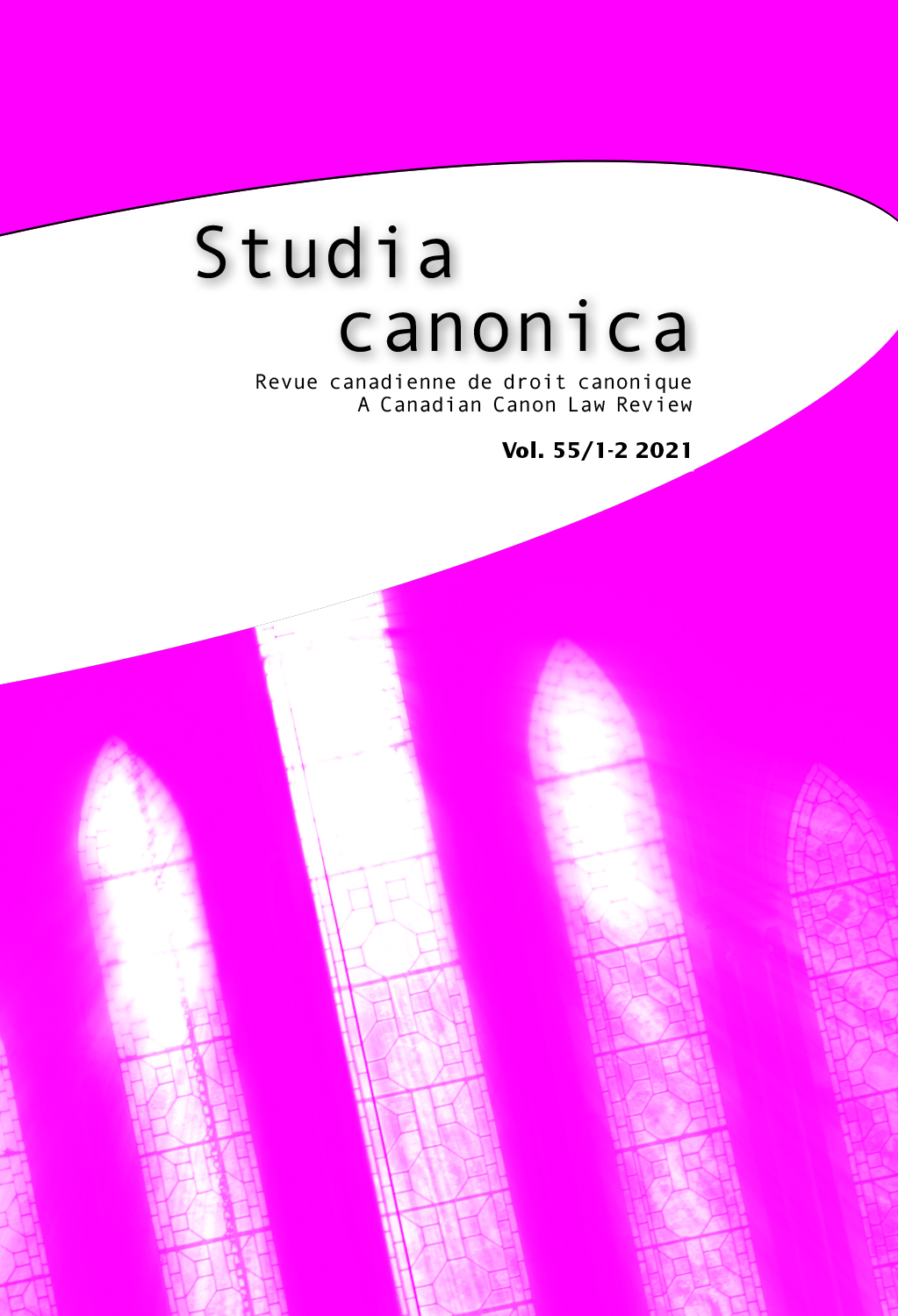 Document Details :

Title: Legal Difficulties and/or Impossibility Concerning New Forms of Consecrated Life (c. 605)
Author(s): MICHOWICZ, Przemysław
Journal: Studia Canonica
Volume: 48 Issue: 1 Date: 2014
Pages: 171-188
DOI: 10.2143/STC.48.1.3047116

Abstract :
This article examines the provisions of canon 605 from both a doctrinal and practical perspective, bearing in mind the passage of time from the promulgation of the new Code of Canon Law for the Latin Church together with later specifications of the subject in view of the post-synodal apostolic exhortation Vita consecrata. Far from bringing an end to the discussion in the doctrine in reference to the originality of the forms of consecration, this study is concerned with the new realities of the associations of the faithful among which very few have been approved by the Holy See. By way of conclusion, the A. presents possible solutions or, at least, an orientation to the problem in light of recent currents in the canonical doctrine.


---

Cet article examine les dispositions du canon 605 dans une perspective à la fois doctrinale et pratique et ce en tenant compte aussi bien du temps qui s'est écoulé depuis la promulgation du nouveau Code de droit canonique de l'Église latine que de précisions apportées ultérieurement par l'exhortation apostolique post-synodale Vita consecrata. Loin d'apporter un point final à la discussion doctrinale sur l'originalité des formes de vie consacrée, la présente étude porte sur les réalités nouvelles des associations des fidèles, dont très peu, jusqu'à maintenant, ont reçu l'approbation du Saint Siège. En guise de conclusion, l'A. propose des solutions ou, à tout le moins, des pistes d'orientation sur ce problème à la lumière des courants actuels en doctrine canonique.


Download article