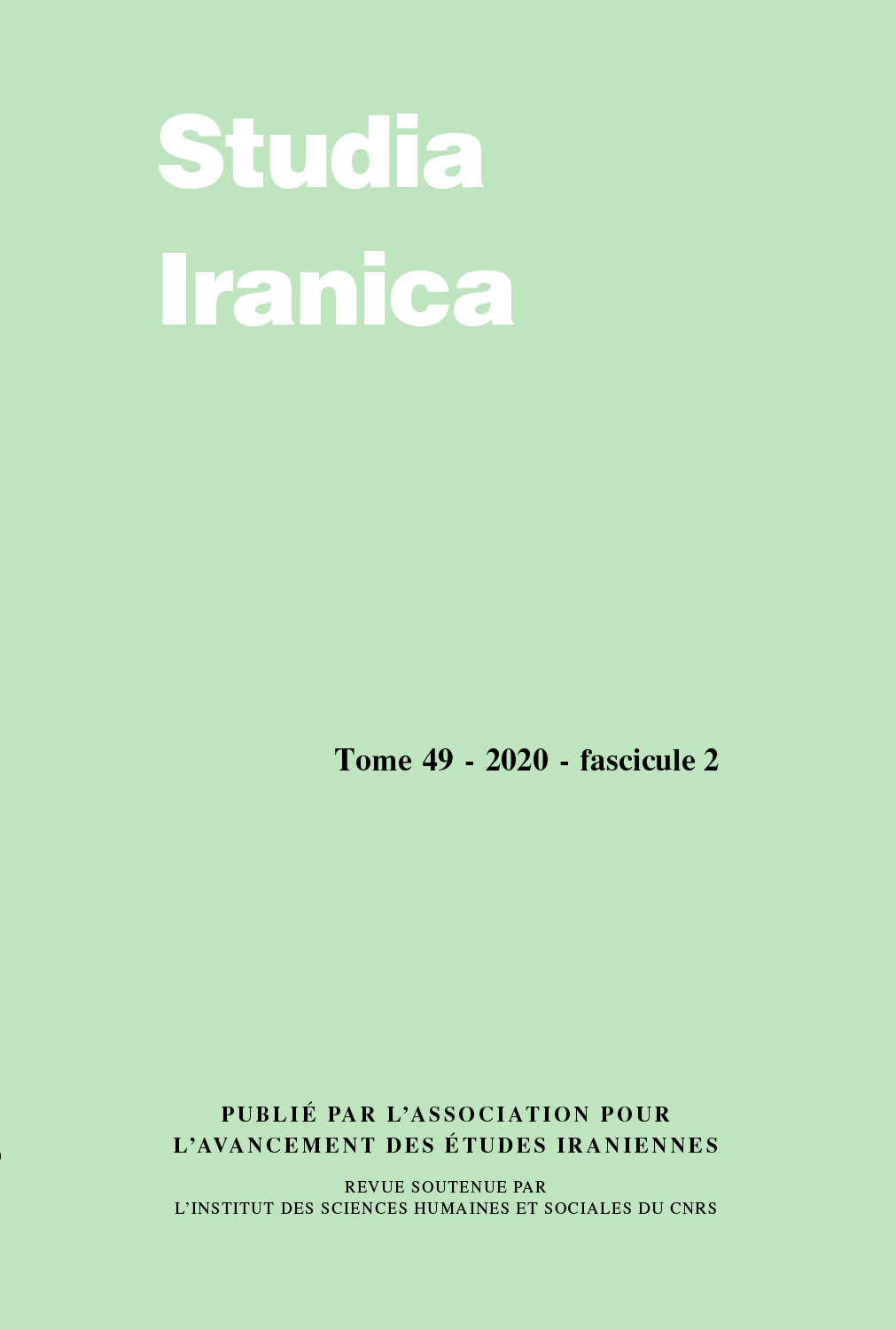 Document Details :

Title: La dialectologie du persan préclassique à la lumière des nouvelles données judéo-persanes
Author(s): LAZARD, Gilbert
Journal: Studia Iranica
Volume: 43 Issue: 1 Date: 2014
Pages: 83-97
DOI: 10.2143/SI.43.1.3038745

Abstract :
Les textes judéo-persans anciens sont une source importante de la connaissance des variétés de la langue commune en Iran (le persan) vers les Xe/XIe siècles. On esquisse dans cet article une dialectologie d'après l'ensemble des textes publiés, associés d'une part au Qor'ān-e Qods, traduction du Coran en persan dialectal, et d'autre part au témoignage des textes du début de la littérature. On distingue quatre dialectes, dont deux se situent dans l'ensemble méridional, dit pārsi: celui du Khouzistan et celui du Sistan, — et deux autres qui appartiennent à l'ensemble du Nord, dit dari: celui du Nord-Est, où s'est formée la langue littéraire, et celui du Nord-Ouest. Un détail phonologique suggère que le moyen-perse littéraire s'est formé (beaucoup plus tôt) au Khouzistan. Un excursus en fin d'article révèle une distinction sémantique entre mp. čîz et mp. tis, tous deux habituellement traduits «chose».


---

Old Judaeo-Persian texts are an important source for the knowledge of the varieties of the common language of Iran (Persian) around the 10th/11th centuries. This article is a sketch of dialectology founded on the data provided by published texts compared with those of the Qor'ān-e Qods, a translation of the Coran in a local form of Persian, and with the testimony of early literary texts. Four dialects may be distinguished, two taking place within the Southern group, called Pārsi, namely Khuzistāni and Sistāni, two other belonging to the Northern group, called Dari, namely the North-Eastern dialect, which gave birth to literary New Persian, and the North-Western one. A phonological detail suggests that literary Middle Persian (a long time earlier) was born in Khuzistan. An excursus at the end of the article shows that there is a semantic difference between mp. čîz and mp. tis, which are usually both translated «thing».


Download article