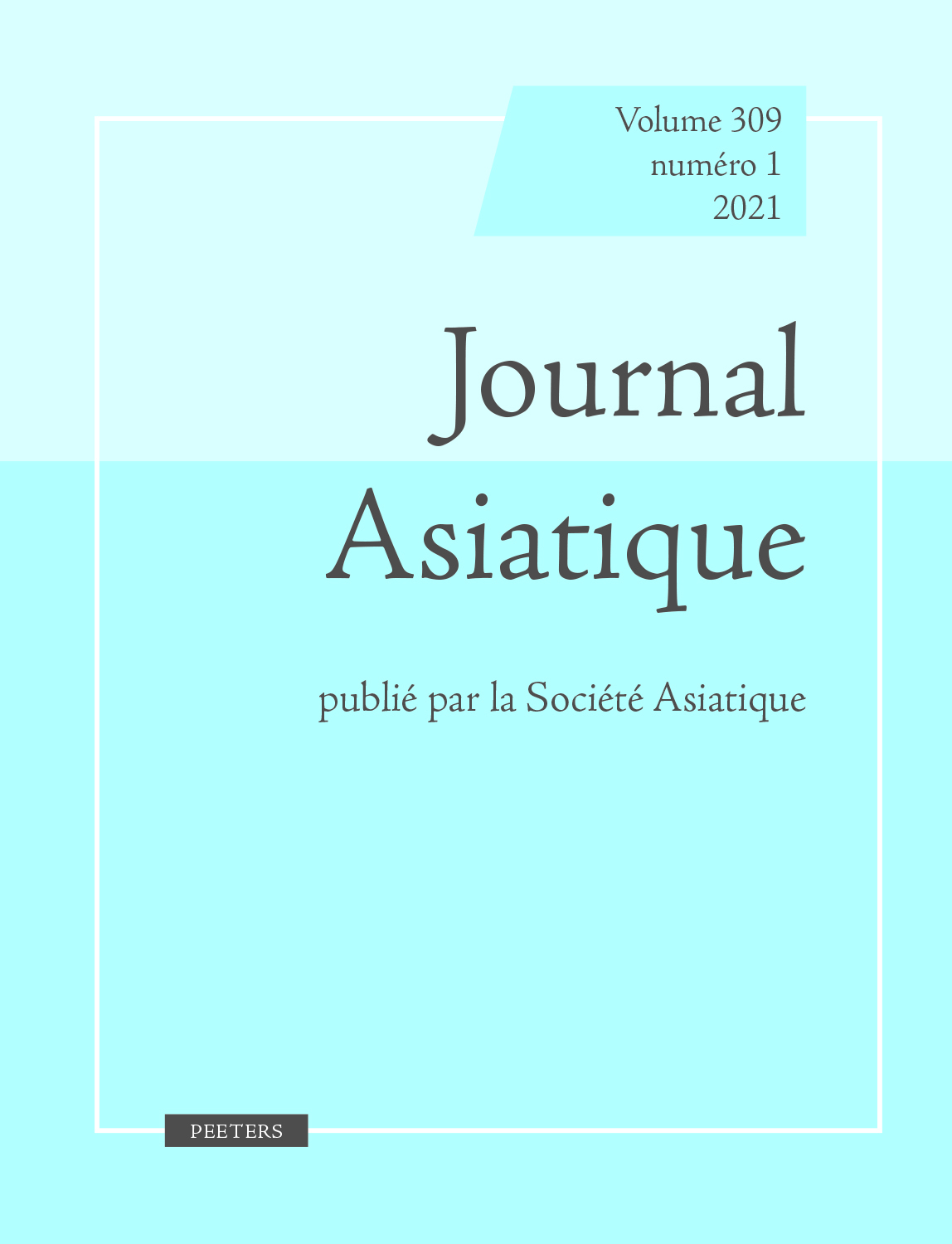 Document Details :

Title: Eschatological Seers and Otherworldly Travellers in Zoroastrianism
Author(s): AGOSTINI, Domenico
Journal: Journal Asiatique
Volume: 302 Issue: 1 Date: 2014
Pages: 47-73
DOI: 10.2143/JA.302.1.3030677

Abstract :
This article examines five eminent Zoroastrian characters associated with otherworldly and eschatological visions. Based on Pahlavi Middle Persian sources, the article aims to classify their mediumistic qualities and their ecstatic experiences according to the mode in which they were acquired, their duration, their effects, and their purpose. The author claims that in the Iranian and Zoroastrian tradition there is no unique model of a medium, but rather each one seems to exhibit different qualities and features. However, although the various ecstatic experiences do not have the exact same corresponding purposes, each one of these characters seems to play an apocalyptic and eschatological role in the Zoroastrian imagination.


---

Cet article examine cinq éminents personnages zoroastriens qui sont associés à la vision eschatologique et à celle de l'au-delà. En se fondant sur les sources moyen-perses pehlevies, cet article vise à classer leurs qualités médiumniques et leurs expériences extatiques selon le mode d'acquisition, la durée, les effets et le but. L'auteur soutient que dans la tradition iranienne et zoroastrienne il n'y a pas un modèle unique de médium, mais qu'au contraire chacun semble présenter différentes qualités et caractéristiques. Cependant, bien que leurs expériences extatiques n'aient pas le même but, tous ces personnages semblent jouer un rôle apocalyptique et eschatologique.


Download article