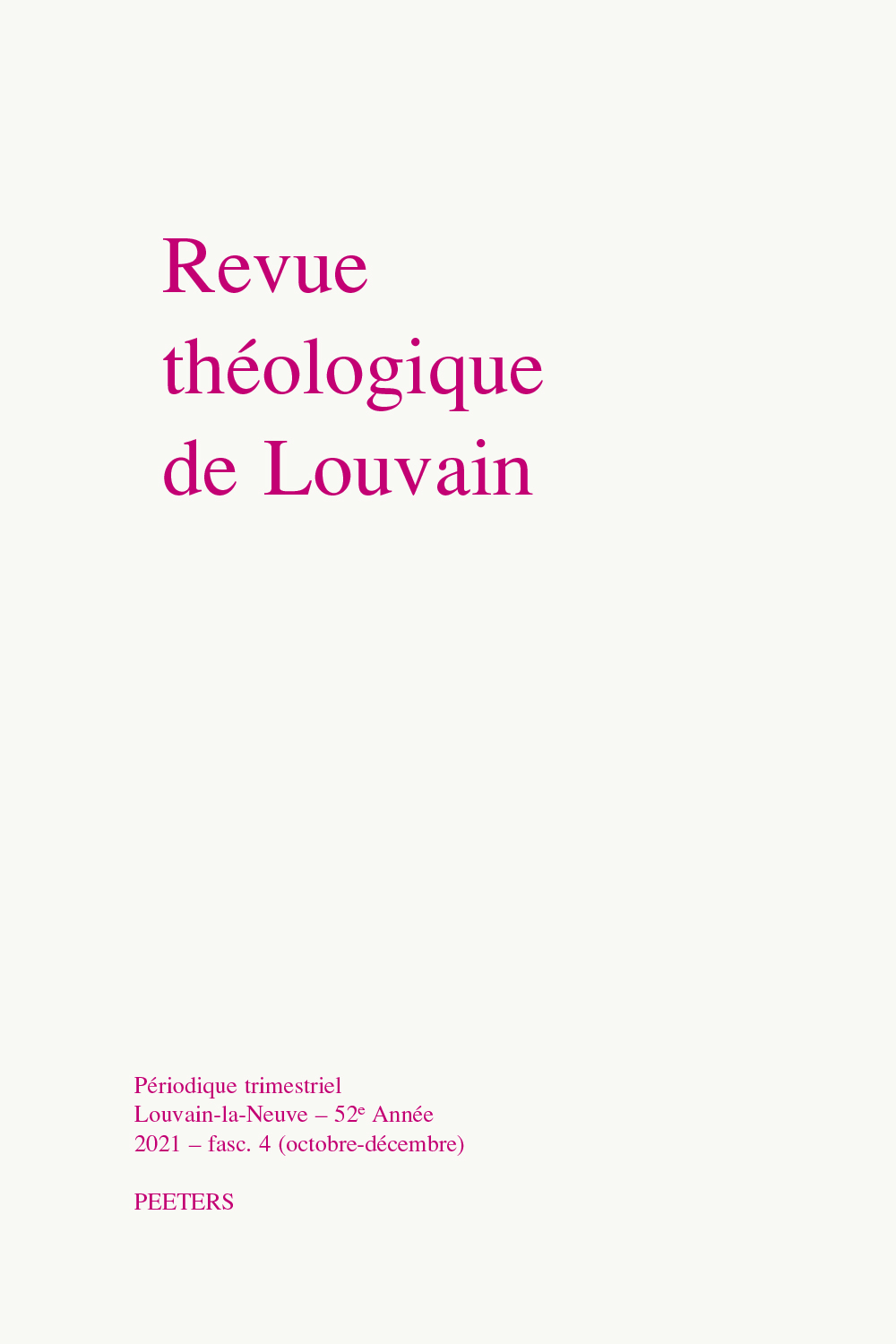 Document Details :

Title: Le salut de la chair dans l'œuvre de saint Irénée
Author(s): SPRONCK, Joël
Journal: Revue Théologique de Louvain
Volume: 45 Issue: 1 Date: 2014
Pages: 78-101
DOI: 10.2143/RTL.45.1.3013226

Abstract :
Fondamentalement anti-spiritualiste, l'eschatologie de saint Irénée de Lyon s'érige dans un contexte polémique. En effet, comme la plupart des premiers Pères de l'Église, l'évêque lyonnais doit faire face au péril menaçant de la gnose valentinienne qui se répand à l'époque. À cette fin, il consacre son Adversus haereses (et aussi sa Démonstration de la prédication apostolique) à mettre en lumière, sur la base des Écritures et de la regula veritatis, la cohérence et l'unité profonde de toute l'économie divine du salut. Dans cette optique, il dégage les fondements christologiques et pneumatologiques du salut de la chair. Ainsi, il apparaît que la foi en la résurrection de la chair – parfois professée avec difficulté aujourd'hui – est plus qu'un appendice eschatologique superfétatoire: il est originellement inscrit au cœur du dessein créateur.


---

Saint Irenaeus of Lyon's eschatology, fundamentally anti-spiritualist, developed in a polemical context. Like most of the early Church Fathers, the bishop of Lyon had to face up to Valentinian Gnosticism which had spread at that time. In order to do so he devoted his Adversus Haereses (and also his Demonstration of the Apostolic Preaching) to showing, on the basis of the Scriptures and the regula veritatis, the coherence and deep unity of the entire divine economy of salvation. It is in this perspective that he draws up the Christological and pneumatological bases of the salvation of the flesh. It thus appears that faith in the resurrection of the flesh – sometimes professed with difficulty nowadays – is more than a superfluous eschatological appendix: it is inscribed at the heart of the Creator's plan from the beginning.


Download article