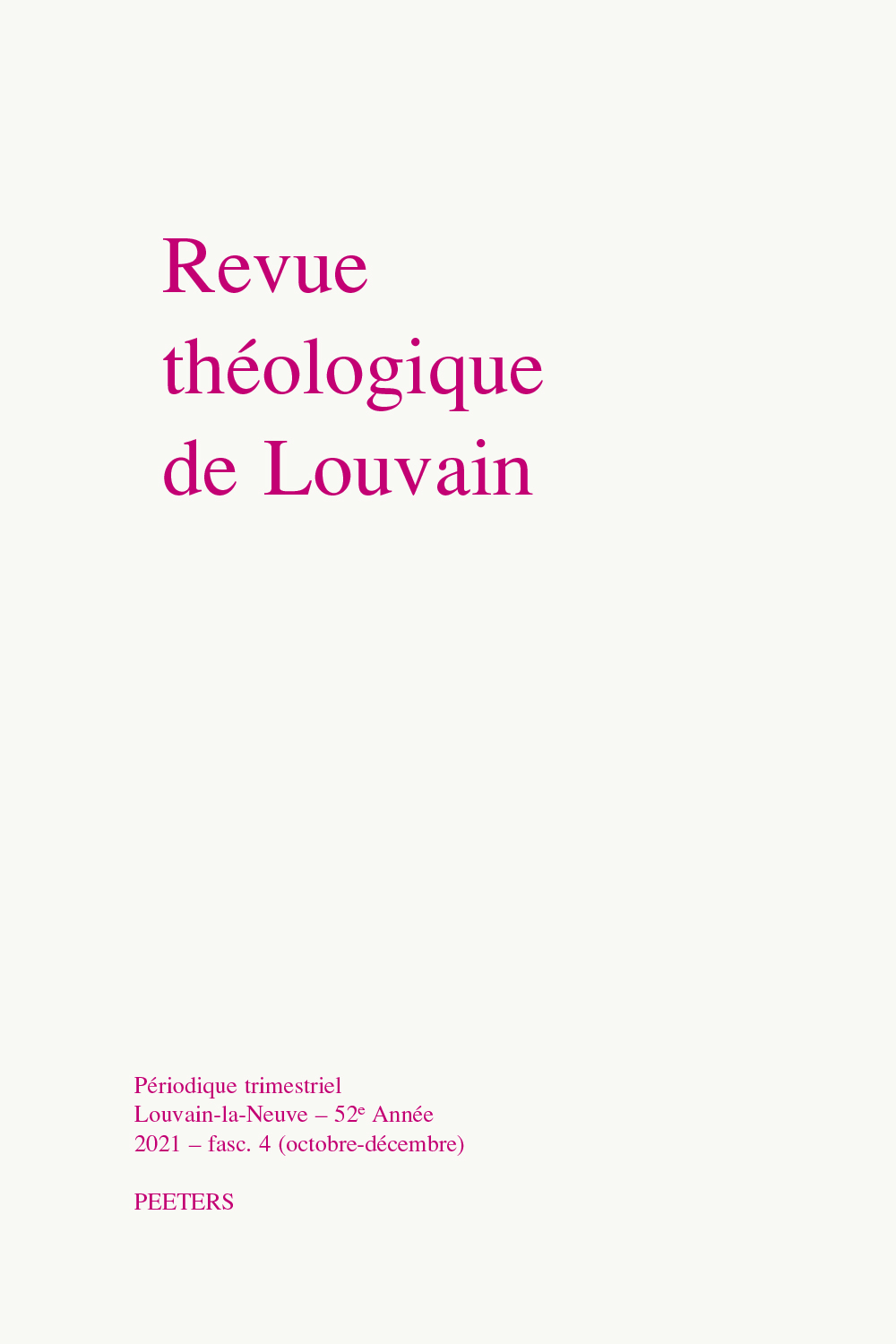 Document Details :

Title: Les décrets Presbyterorum ordinis et Optatam totius
Subtitle: Débats inachevés et questions pendantes
Author(s): ROUTHIER, Gilles
Journal: Revue Théologique de Louvain
Volume: 45 Issue: 1 Date: 2014
Pages: 25-51
DOI: 10.2143/RTL.45.1.3013224

Abstract :
Bien qu'il ne se soit saisi que tardivement de la question du ministère presbytéral, le concile Vatican II a ouvert quelques perspectives prometteuses sur la question. Dans le contexte d'une mutation culturelle de grande ampleur, la réception de ces propositions est toutefois demeurée inachevée. Bien plus, l'ouverture réformatrice de Paul VI dans ce domaine, bien que timide et incomplète, n'a pas bénéficié de toute l'attention qu'on aurait pu souhaiter. Aussi, face à la diminution dramatique du nombre de prêtres dans les Églises occidentales et à l'effondrement de la civilisation paroissiale, il faut reprendre aujourd'hui la réflexion sur le ministère presbytéral. Quatre thèses sont ici proposées en ce sens: partir du service de l'Évangile de l'Église dans le monde; considérer avant tout la responsabilité à cet égard de tous les membres de l'Église, femmes et hommes, avant même de poser la question particulière des ministères; inscrire le ministère presbytéral dans le cadre d'un ensemble de services et de ministères; développer une imageguide de la figure du prêtre à partir du concept de présidence.


---

Although it was only late in the proceedings that Vatican II started to deal with the question of the presbyteral ministry, it opened several promising perspectives on the matter. In the context of large-scale cultural change, the reception of these propositions has remained unachieved. Even more so, the reforming openness of Paul VI in this area, although timid and incomplete, has not received all the attention it could have deserved. Faced with the drastic fall in the number of priests in the western Churches and the collapse of parish civilisation, it is necessary to resume reflection on the presbyteral ministry. Four theses are made here in this context: using service to the Gospel and to the Church in the world as a starting point; considering the responsibility in this respect of all the members of the Church, men and women, before even asking the question of the ministries; putting the presbyteral ministry within the framework of a series of services and ministries; developing a guiding image of the figure of the priest starting with the concept of presidency.


Download article