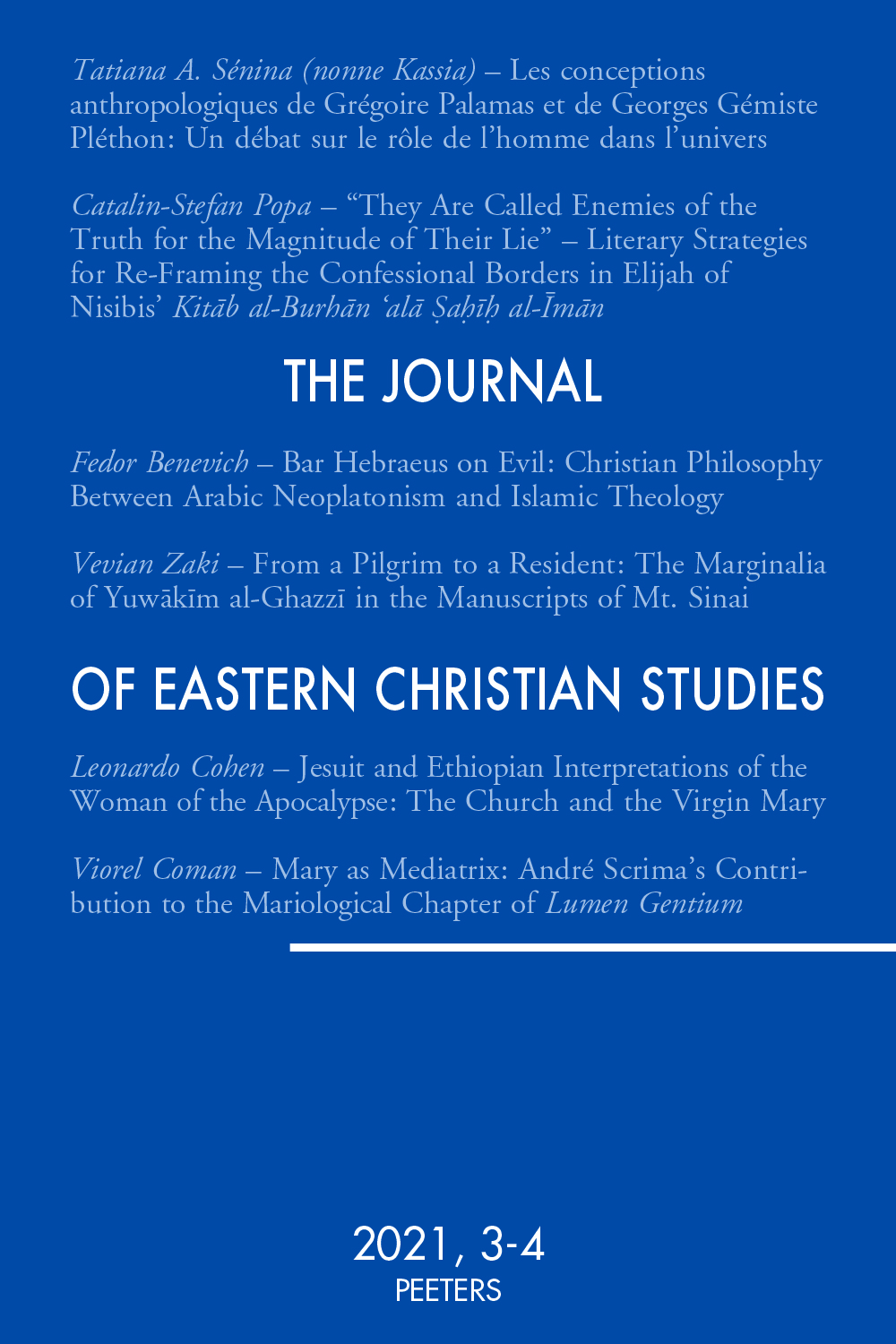 Document Details :

Title: Christianity in the Middle East: Modern History and Contemporary Theology and Ecclesiology
Subtitle: An Introduction and Overview
Author(s): O'MAHONY, Anthony
Journal: Journal of Eastern Christian Studies
Volume: 65 Issue: 3-4 Date: 2013
Pages: 231-260
DOI: 10.2143/JECS.65.3.3011243

Abstract :
Middle East Christianity in the context of the trend towards the study of World Christianity is relatively little studied especially with regard to its Eastern Christian character. Eastern Christianity in the Middle East is a complex reality of various liturgical and theological cultures – Armenian, Coptic, Syriac, Greek and Arabic. Middle Eastern Christian ecclesiology is expressed by the Oriental Orthodox churches; Eastern Orthodox churches; six Eastern Catholic patriarchates; the Church of the East; and various protestant denominations. Eastern Christian theology is marked by a creative richness: ecumenical exchange in Christology and ecclesiology; an emerging political theology especially in relation to Islam; and a retrieval of the style of 'the Church fathers'. Middle Eastern Christianity, however, is challenged by a series of deep crises: war and interreligious conflict; an intra-Muslim struggle between Sunni and Shiite; lack of religious freedom; significant migration of Christians from the region.


Download article