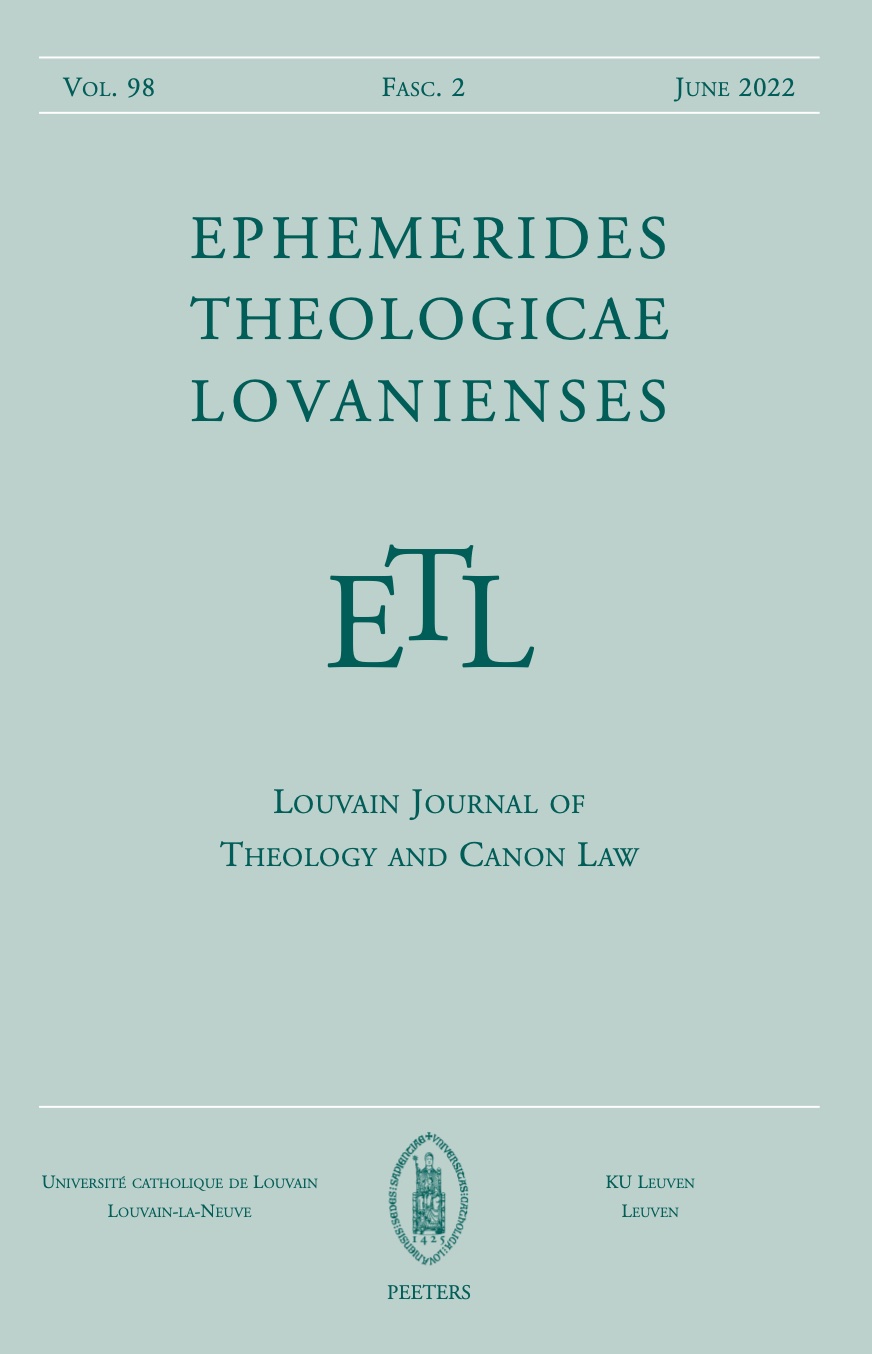 Document Details :

Title: Paul and the Servant(s)
Subtitle: Isaiah 49,6 in Acts 13,47
Author(s): LYONS, Michael A.
Journal: Ephemerides Theologicae Lovanienses
Volume: 89 Issue: 4 Date: 2013
Pages: 345-359
DOI: 10.2143/ETL.89.4.3011223

Abstract :
Acts 13 relates Paul's sermon in Pisidian Antioch, which he and Barnabas conclude by quoting Isa 49,6, 'I will make you a light to the nations', then claim that this is 'what the Lord commanded us' – in apparent contradiction of the fact that in Isa 49,5-7, YHWH is addressing a figure entitled 'my Servant'. What is the rationale for this use of Isaiah? And how can Luke-Acts use Isa 49,6 to describe both the mission of the apostles (Acts 1,8; 13,47) and the mission of Jesus (Luke 2,32)? In this essay I argue that the use of Isaian Servant language to describe the mission of Jesus and the apostles is based on an argument strategy that originates within the composition of Isaiah itself. As W. Beuken and J. Blenkinsopp have shown, Isa 56–66 extends and develops the earlier arguments about the Servant in Isa 40–55 to claim that a righteous community called the 'servants' would derive their values and mission from the Servant. A number of Second Temple period texts show awareness of this argument strategy in Isaiah. It is likely, then, that Acts 13,47 links the mission of the apostles to that of Jesus on the basis of the Isaian argument about the relationship between the Servant and the servants.


Download article