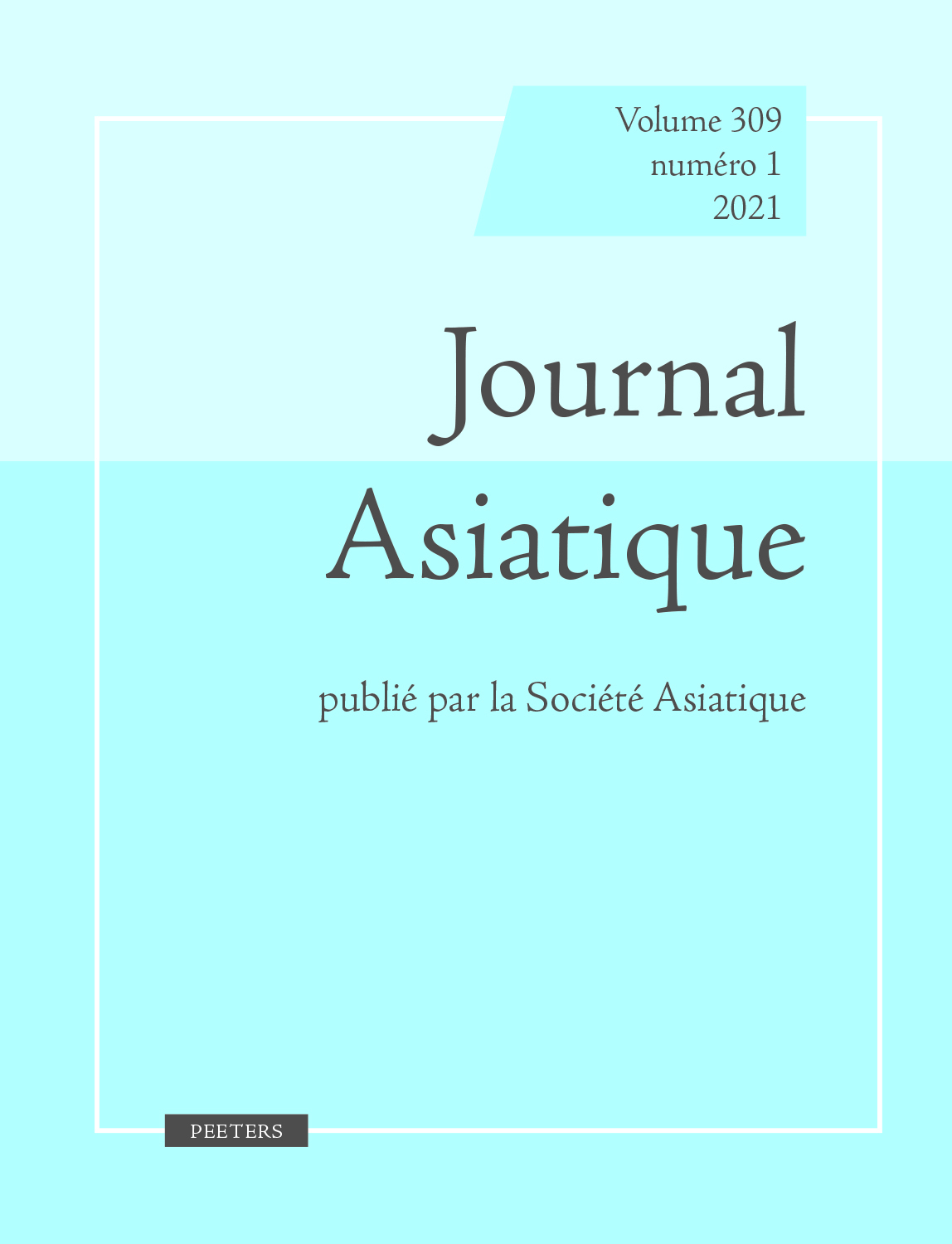 Document Details :

Title: La ligne et le cadre
Subtitle: Les moyens d'expression du texte et de l'image comparés dans la relation de la «Sortie de Min» à Medinet Habou
Author(s): LURSON, Benoît
Journal: Journal Asiatique
Volume: 301 Issue: 2 Date: 2013
Pages: 385-405
DOI: 10.2143/JA.301.2.3001699

Abstract :
La connaissance des moyens d'expression des sources que l'historien sollicite est une condition essentielle à son travail, car elle seule peut lui permettre d'en appréhender le contenu sans se laisser piéger par leur forme. La comparaison entre elles de la relation textuelle et de la relation visuelle de la «Sortie de Min», toutes deux gravées dans le temple de Ramsès III à Medinet Habou, en ayant l'avantage d'être coordonnées l'une à l'autre, permet d'en appréhender les moyens d'expression. Traditionnellement présentées comme incompatibles entre elles, il s'avère qu'elles sont en fait très compatibles, dès lors qu'on en a identifié les moyens d'expressions respectifs: la ligne pour le texte et le cadre pour l'image.


---

Knowing the means of expression of the sources used by the historian is an essential condition to his work, because it only can enable him to apprehend their contents without letting himself trap by their form. The comparison between them of the textual relation and the visual relation of the 'Going out of Min', both engraved in the temple of Ramses III at Medinet Habu, by being coordinated to each other, allows their means of expression to be apprehended. Traditionally presented like incompatible, they prove to be in fact very compatible, as soon as their respective means of expression are identified: the line for the text and the frame for the image.


Download article