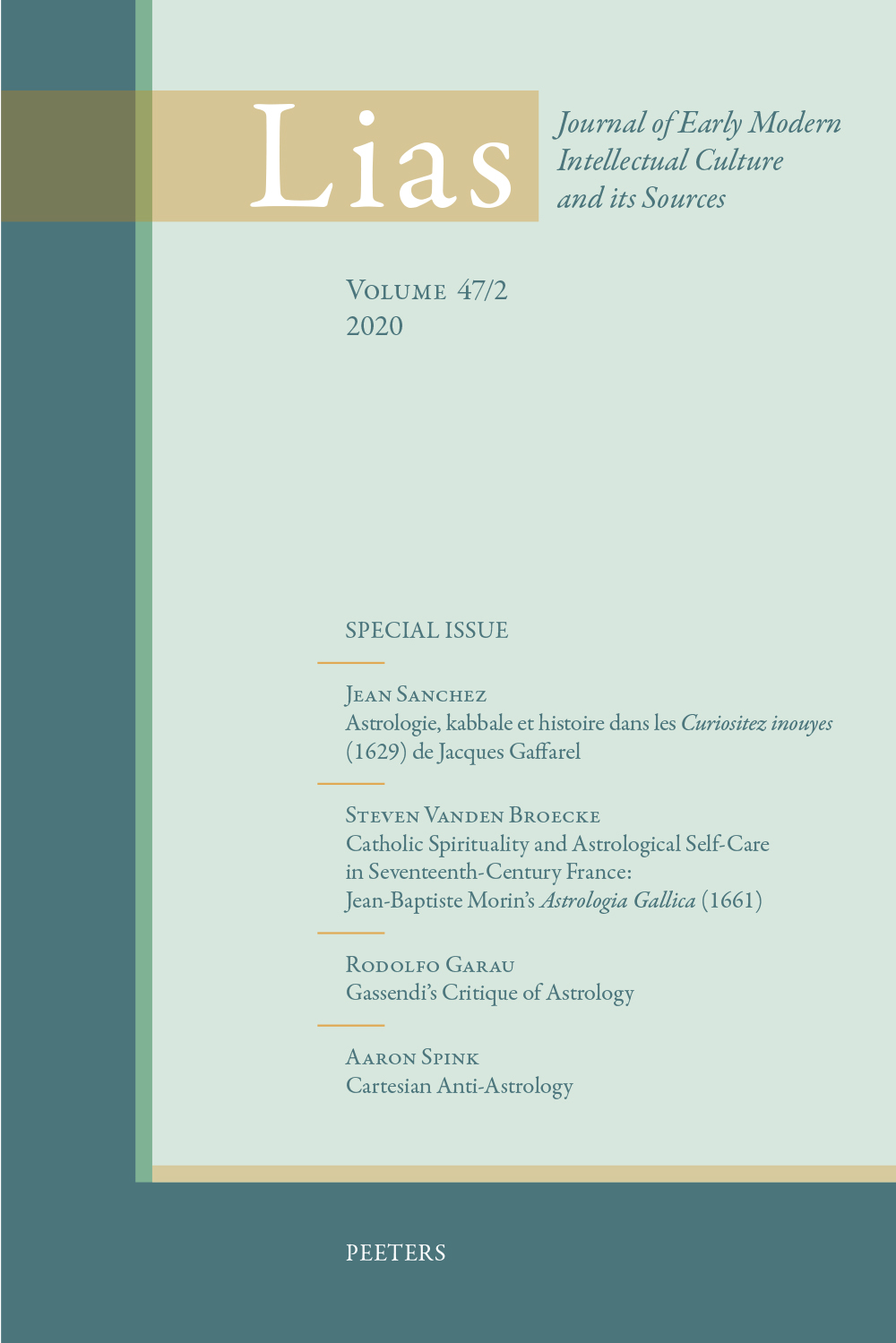 Document Details :

Title: Early Modern Latin Translations of the Apocryphal De sacerdotio Christi
Author(s): DE KEYSER, Jeroen
Journal: Lias
Volume: 40 Issue: 1 Date: 2013
Pages: 29-82
DOI: 10.2143/LIAS.40.1.2998083

Abstract :
In the fifteenth century, an apocryphal story of Jesus' alleged priesthood was widely spread across Europe. The original Greek version of the story is found also in the Suda lexicon, and translations survive in various languages. Apart from versions in Church Slavonic, Arabic and Georgian, at least six different Latin translations circulated in manuscripts. The translators feature prominent figures, such as Robert Grosseteste, Ambrogio Traversari and Francesco Filelfo. Their fame, but also the large number of manuscript, gives evidence of the popularity of the text. Yet, this peculiar history has been largely overlooked, although it deserves a thorough assessment in the light of the theological debate that loomed large on the horizon by the advent of the sixteenth century. To facilitate such an assessment, this article presents critical editions of six of these Latin translations.


Download article