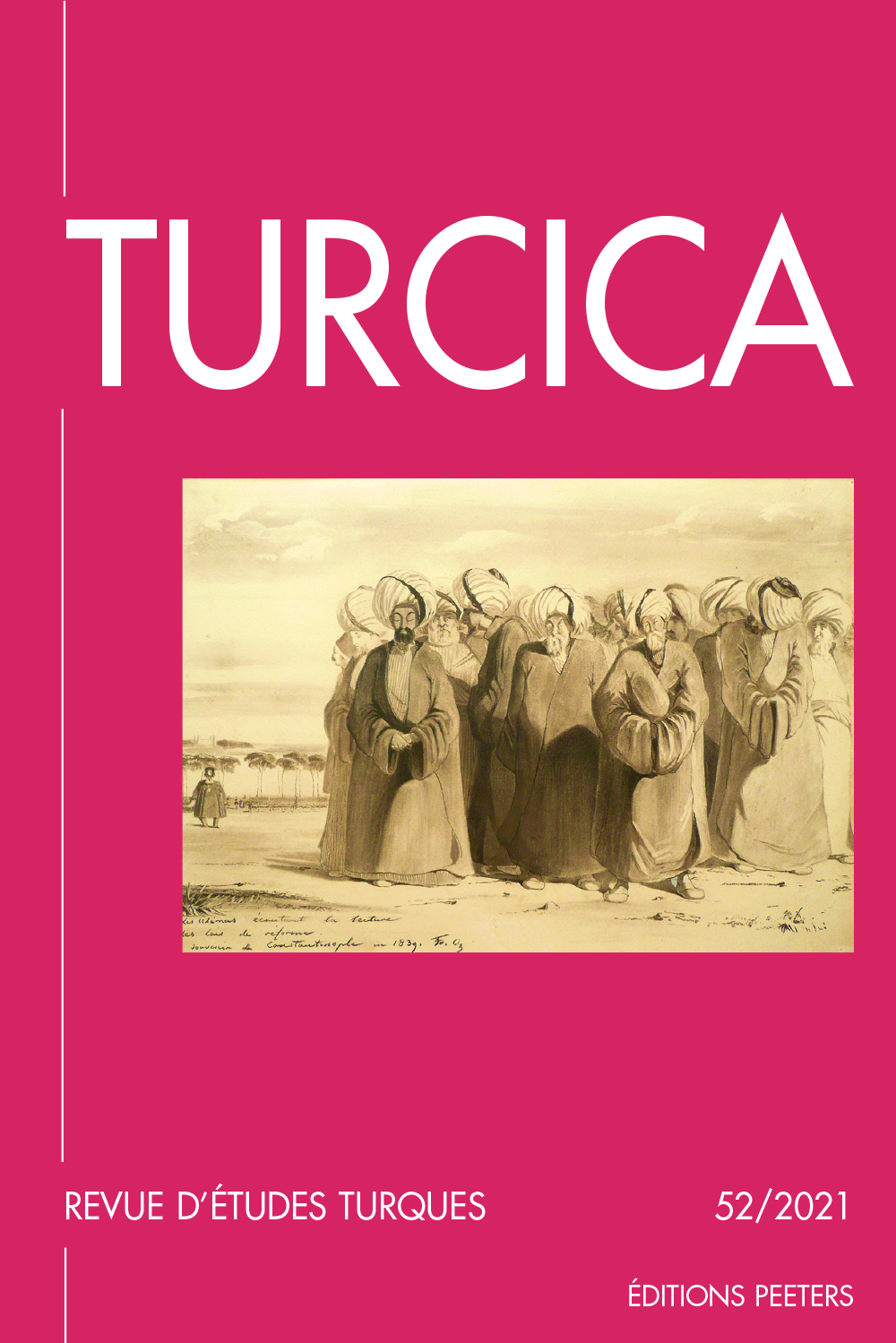 Document Details :

Title: A Corpus of Original Buyruldus from the Chancery of Rhodes, 1837-1867
Author(s): URSINUS, Michael
Journal: Turcica
Volume: 44 Date: 2012-2013
Pages: 341-368
DOI: 10.2143/TURC.44.0.2988855

Abstract :
This paper is based on Dossier 38 of the Ottoman holdings from Saint John's Monastery on Patmos, a file consisting of some 80 archival units, in their majority bilingual buyruldus issued by the Ottoman governors of the liva or sancak of Rhodes (which included the island of Patmos) between February 1837 and June 1867. It presents a study of a corpus of archival documents taken as a whole, aiming at a better understanding of the functioning of the chancery of Rhodes at a time of accelerating change in the bureaucratic system during the Tanzimat era, rather than consisting of an investigation of individual documents. The focus will lie primarily on the analysis of such diplomatic criteria as the identity of the issuer, his titles and means of identification by pençe or seal; the type of document; the place and date of issue; the addressees and their titles; the date of arrival in Patmos as well as the date of reply – in other words: on the 'external' evidence of this corpus.


---

Cet article s'appuie sur le dossier 38 du fonds ottoman du monastère Saint-Jean à Patmos, qui consiste en quelques 80 documents d'archive, dans leur majorité des buyruldu émis par les gouverneurs ottomans du liva ou sancak de Rhodes (dont l'île de Patmos faisait partie) entre février 1837 et juin 1867. Plutôt que d'étudier des documents individuels, il se penche sur un corpus de documents d'archive en visant à une meilleure compréhension de la fonction de la chancellerie à un moment d'évolution accélérée du système bureaucratique, à la période des Tanzimat. L'accent est principalement mis sur l'analyse de critères diplomatiques tels que l'identité de l'émetteur, ses titres et moyens d'identification (pençe ou sceau), le type de document, le lieu et la date d'émission, les destinataires et leurs titres, la date d'arrivée à Patmos ainsi que la date de la réponse apportée – en d'autres mots: sur les éléments «externes» de ce corpus.


Download article