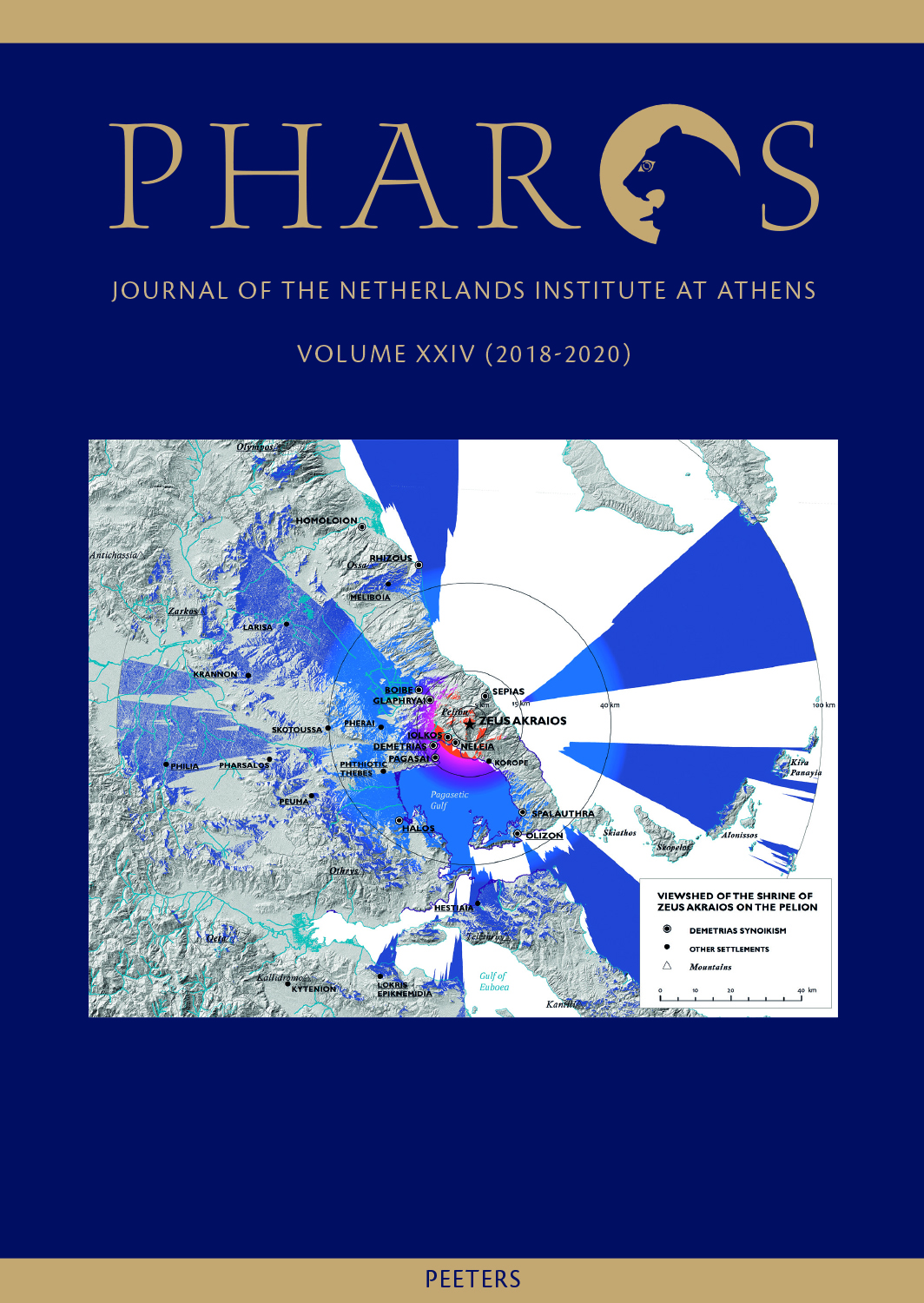 Document Details :

Title: The House of Agnostos in Hellenistic Halos
Subtitle: Preliminary Report on the 2010 and 2011 Field Seasons
Author(s): DIJKSTRA, Tamara , EFSTATHIOU, Despina , VAN DER HEUL, Jaime , VAN DER LINDE, Dies , MAMALOUDI, Ioanna , STAMELOU, Evagelia
Journal: Pharos
Volume: 18 Issue: 2 Date: 2011-2012
Pages: 107-124
DOI: 10.2143/PHA.18.2.2977244

Abstract :
Hellenistic Halos, situated in southern Thessaly (Greece), was founded around 302 BC and abandoned following an earthquake around 265 BC. A long city wall encircled both the upper and lower town of Halos. A geometric street grid consisting of four avenues and a multitude of streets running east-west divided the lower city into 64 housing blocks. In the years 2010-2011 fieldwork concentrated on a private dwelling of Halos, the House of Agnostos, located immediately west of the House of the Tub. This article is a preliminary report on these field seasons. It contains an analysis of the architecture, a reconstruction of the house as well as a discussion of the excavated artefacts, including several kinds of pottery, loom weights, metal artefacts, bone and shell fragments. An analysis of the coins provides information about the regional relations of Halos. All in all, the article contributes to the study of Hellenistic houses and their inhabitants.


Download article