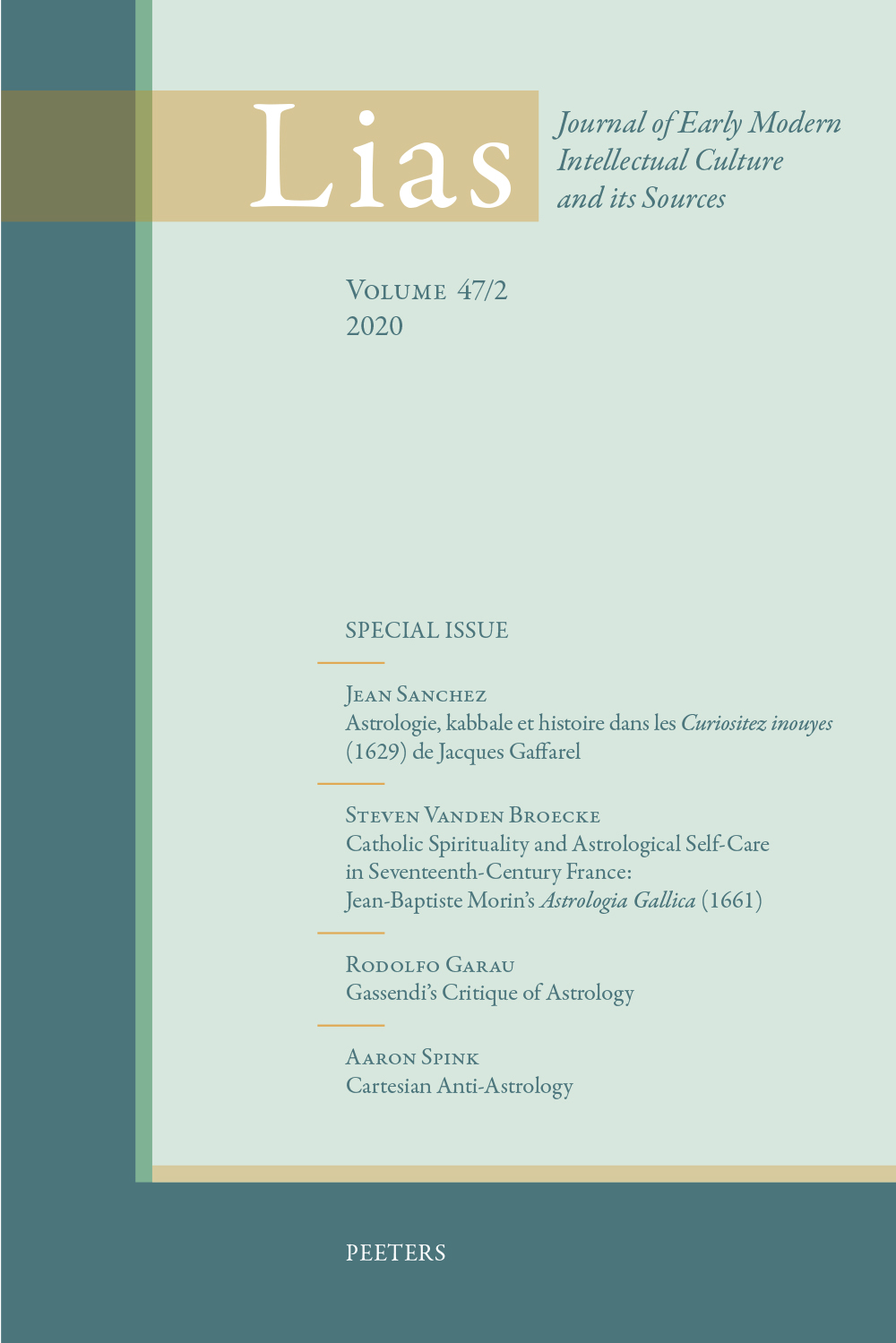 Document Details :

Title: Maarten van Dorp, the Oratio Paulina (1516/1519), and the Biblical-Humanist Voice among the Louvain Theologians
Author(s): FRANÇOIS, Wim
Journal: Lias
Volume: 39 Issue: 2 Date: 2012
Pages: 163-193
DOI: 10.2143/LIAS.39.2.2967208

Abstract :
This essay will first deal with the Oratio in praelectionem epistolarum divi Pauli, the opening lecture given by Maarten van Dorp, as a young professor, on the Epistles of Paul, on the 6th of July 1516 at the beginning of his summer course at the Louvain Faculty of Theology. After having sketched the context and the circumstances in which the lecture was delivered, an analysis will be given of what can be considered an explicitly humanistic plea in favour of the study of the 'eloquentia' and the biblical languages as the basis for a theology founded on the Scriptures. The printed versions of the Oratio Paulina (1519 and 1520 [2x]), as well as Dorp's ambiguous position with regard to the Louvain condemnation of Luther, was to cause him much trouble in the University milieu, not least with his colleagues of the Louvain Faculty of Theology. In the article, attention will also be given to the Oratiunculae meae apologia, a letter Dorp wrote at the end of 1521 in defence of his Oratio Paulina, presumably addressed to Meinard Man, the abbot of the abbey of Egmond and his (former) patron. Maarten van Dorp's regrettably short life presents us with the picture of a young, humanistically inspired theologian who embraced the new biblical-humanist principles, who may have displayed the beginnings of some sympathy with Luther, but who eventually opted for a return to the safe haven of the corpus of Louvain theologians.


Download article