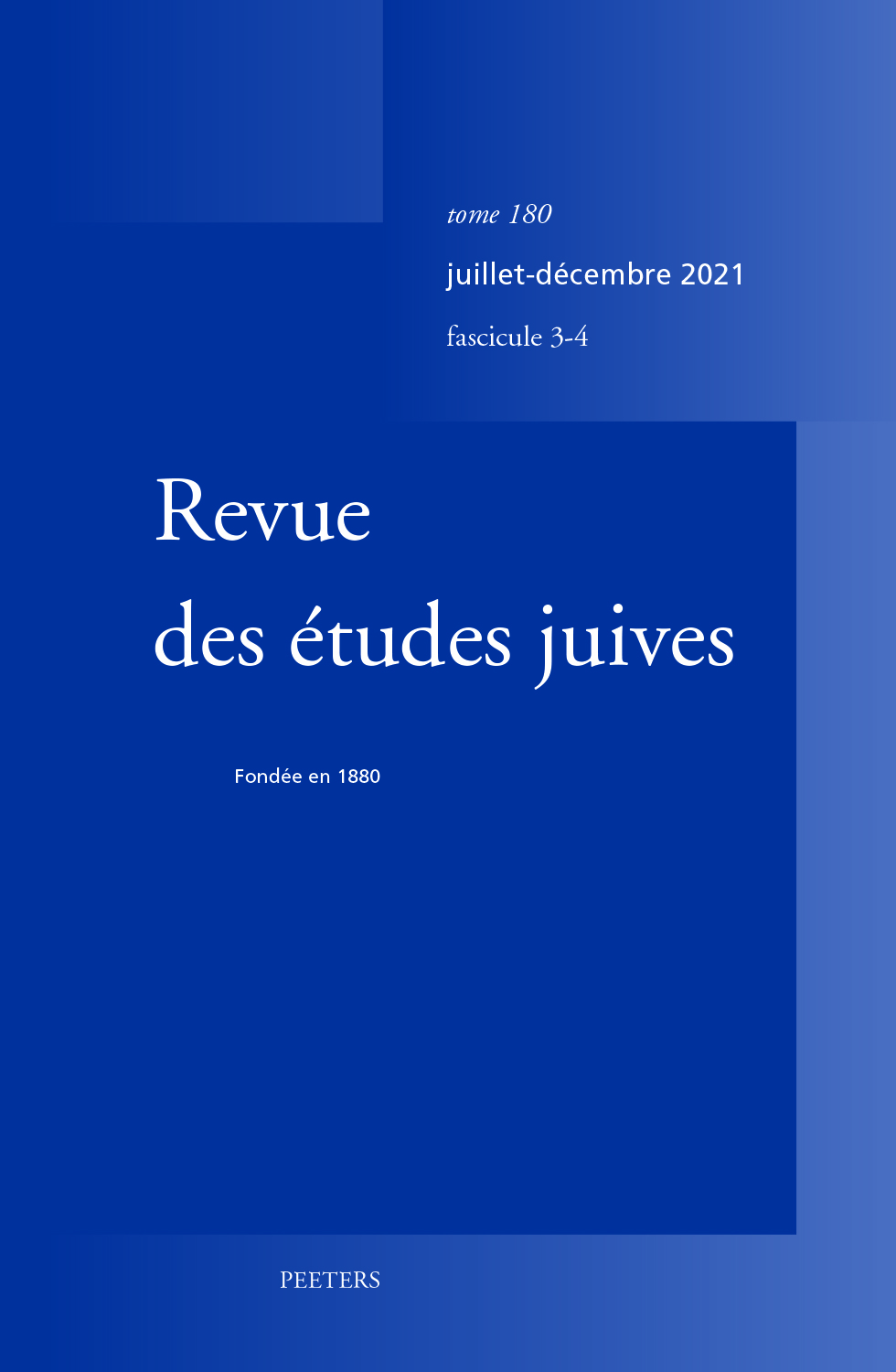 Document Details :

Title: Le dessein philosophique de Joseph Ibn Shem Tob (flor. 1442-1455)
Author(s): ROTHSCHILD, Jean-Pierre
Journal: Revue des Études Juives
Volume: 162 Issue: 1-2 Date: janvier-juin 2003
Pages: 97-122
DOI: 10.2143/REJ.162.1.250

Abstract :
Joseph b. Shem Tob Ibn Shem Tob (flor. 1442-1455) passe pour un «philosophe modéré», tenant une position moyenne entre l'opposition à la philosophie de son père Shem Tob Ibn Shem Tob et le rationalisme maïmonidien de son frère Isaac B. Shem Tob et de son propre fils, Shem Tob b. Joseph. On veut montrer ici que Joseph b. Shem Tob poursuit en fait, avec subtilité, la critique de la philosophie maïmonidienne menée par son père: en s'appuyant sur l'Éthique à Nicomaque il déplace la tâche de la philosophie du plan de la démonstration des vérités scientifiques en physique et en métaphysique à celui de la recherche dialectique et rhétorique des moyens de la vie bonne selon l'éthique et la théologie. La Lettre sur la possibilité de la conjonction avec l'Intellect agent d'Averroès lui sert à ouvrir une autre voie vers l'immortalité que celle qui passe par l'étude des sciences. Enfin, il n'est pas l'auteur de l'écrit maïmonidien connu sous le titre de M'ozney ha-'iyyun, lequel doit être restitué à son fils.

Joseph b. Shem Tov Ibn Shem Tov (flor. 1442-1455) is supposed to be a «moderate philosopher» standing somewhere between his father Shem Tov Ibn Shem Tov's strong opposition to philosophy and the Maimonidean rationalism of his brother Isaac and his son Shem Tov b. Joseph. Here is shown how Joseph subtly carries on his father's critic of Maimonidean philosophy by removing philosophy from its task of scientific demonstration in the realm of physics and metaphysics to that of researching dialectically and rhetorically the ways of a good life (with the aid of the Nicomachaean Ethics), and by finding in Averroes' Epistle on the Possibility of Conjunction with the Agent Intellect another way to immortality than that provided by the study of science. Further, he is not the author of the so-called M'ozney ha-'iyyun, a Maimonidean tract which has been written by his son.



Download article