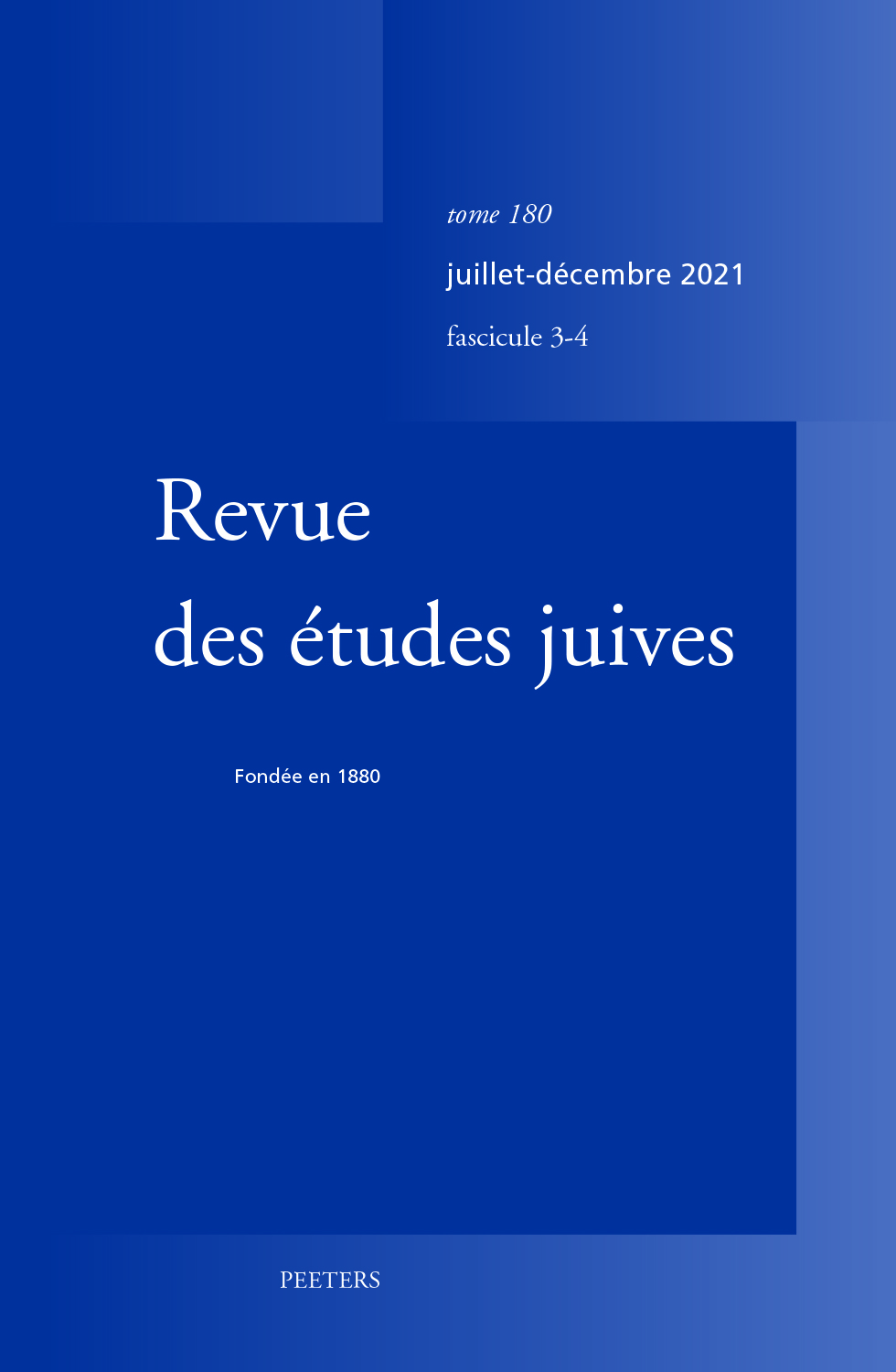 Document Details :

Title: Les circonstances de la fondation du Comité d'études sociales ou la prise de conscience d'une élite intellectuelle juive face au phénomène antisémite en Algérie (1915-1921)
Author(s): COHEN, David
Journal: Revue des Études Juives
Volume: 161 Issue: 1-2 Date: janvier-juin 2002
Pages: 179-225
DOI: 10.2143/REJ.161.1.226

Abstract :
Dans les premiers mois de l'année 1915, alors que la Première Guerre mondiale faisait rage en Europe, une poignée d'intellectuels et dirigeants juifs d'Alger décidèrent de créer le Comité Algérien d'Études Sociales (CAES). À l'origine de cette création étaient plusieurs incidents antisémites qui s'étaient produits en Algérie, principalement dans l'armée française, où combattaient de nombreux juifs algériens. Le CAES, toutefois, ne fut réellement actif qu'au terme de la guerre sous l'impulsion de son président le docteur Henri Aboulker. Pendant deux ans (1919-1921), le médecin juif mena une lutte soutenue contre toute expression de l'antisémitisme en Algérie. L'essentiel de cette intense activité, cependant, quand Henri Aboulker parvint à la conclusion qu'aux sources de l'antisémitisme algérien se trouvait l'administration coloniale algérienne, consista à essayer d'en éliminer les causes, d'en atténuer les effets et, enfin, de suggérer des solutions pour l'avenir.

At the beginning of 1915, while the First World War was raging in Europe, a handful of Jewish intellectuals and leaders from Algiers decided to create Le Comité Algérien d'Études Sociales (CAES). At the origin of this creation were several anti-Semitic incidents, chiefly in the French Army, where numerous Algerian Jews were fighting in the front line. The CAES, however, was actually active only at the end of the war under the impulse of its President, Doctor Henri Aboulker. During two years (1919-1921) the Jewish physician conducted a sustained struggle against all expression of anti-Semitism in Algeria. However the main part of this intense activity, came when Henri Aboulker concluded that the main cause of Algerian anti-Semitism was the Algerian colonial administration, and thus the struggle against anti-Semitism consisted of efforts to eliminate its causes and reduce its effects, and, lastly, suggest solutions for the future.



Download article