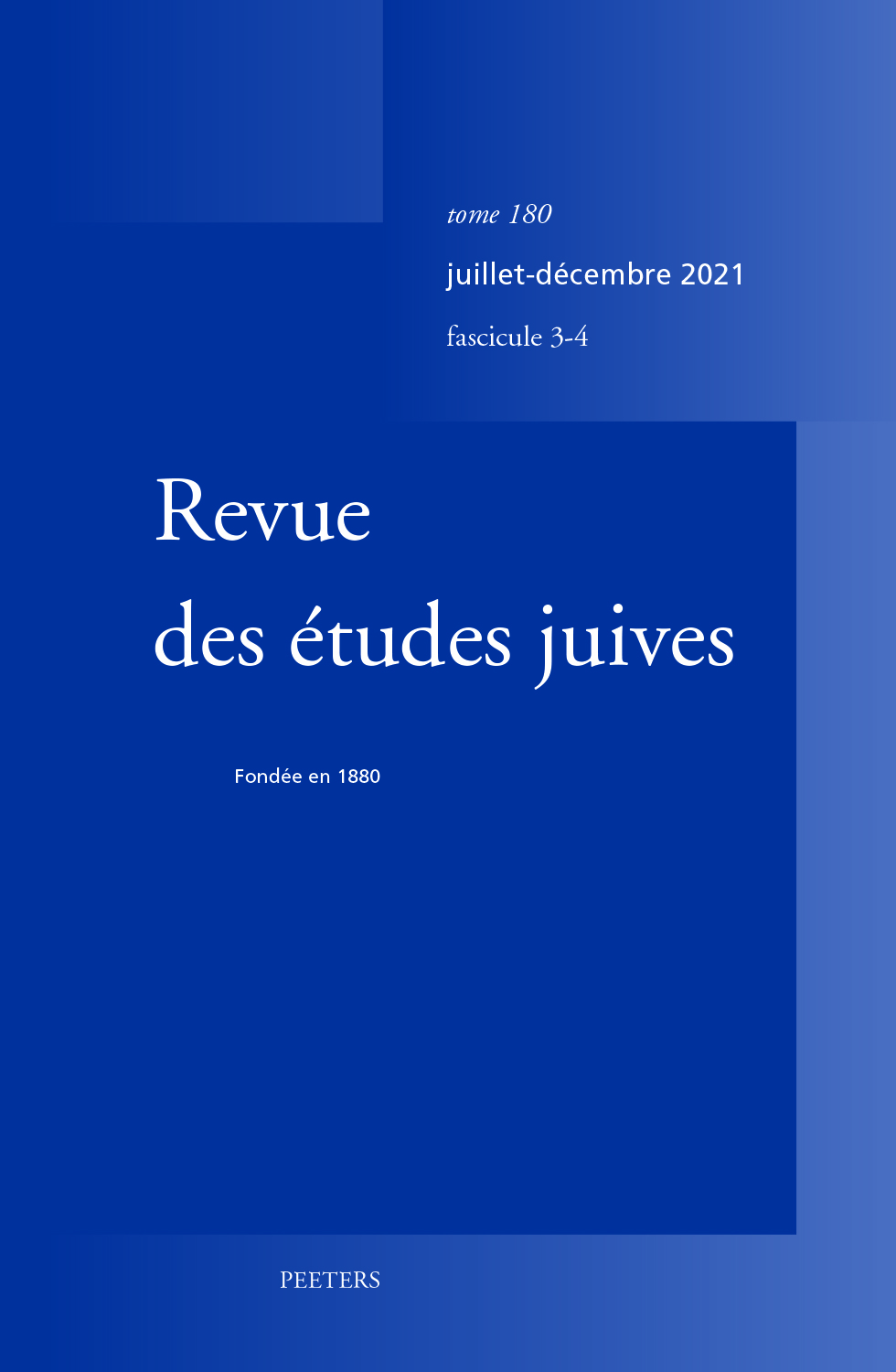 Document Details :

Title: A 13th-century piyyut set to French music
Author(s): LOEWE, Raphael
Journal: Revue des Études Juives
Volume: 161 Issue: 1-2 Date: janvier-juin 2002
Pages: 83-96
DOI: 10.2143/REJ.161.1.221

Abstract :
Le manuscrit hébreu Add. 11639 de la British Library comprend un compendium (liturgique, biblique, etc.) d'origine française (du nord) dont on ne peut pas dater la compilation avant 1276. On y trouve un cri du cœur en forme de piyyut contre la persécution des juifs, à laquelle le copiste lui-même ajoute une rubrique indiquant qu'on doit le chanter sur la mélodie d'une vadurie (chanson d'amour) française, modèle que l'on a identifié avec un poème de Moniot de Paris, actif probablement après 1250. Le contenu et la construction du poème hébraïque montrent à la fois qu'on s'est servi comme modèle et du texte français et de sa musique, et l'auteur de cet article soutient que ce piyyut traduit une désillusion progressive des juifs sous Louis IX par rapport à la possibilité d'une symbiose franco-juive face aux événements consécutifs à la disputation parisienne de 1240. Il est possible aussi que l'auteur du poème fasse allusion au départ de R. Yehiel, principal défenseur juif lors la disputation.

MS British Library Add. 11639 is a 13th-century Hebrew liturgical (plus) miscellany from north France which cannot have been completed earlier than 1276. It includes a piyyut of expostulation against persecution of Jews to which is appended, by the same scribe, a note that it is to be sung to the melody of a French vadurie (love-song), the beginning of which he cites. This has been identified as a composition of Moniot de Paris, whose literary activity probably began after 1250. Substance and structure indicate that the Hebrew was modelled on the French text as well as adopting its music; and it is here contended that it reflects disillusionment under Louis IX regarding Franco-Jewish co-existence in the aftermath of the Paris disputation of 1240, and may allude indirectly to the emigration of R. Yehi'el, the Jewish spokesman.



Download article