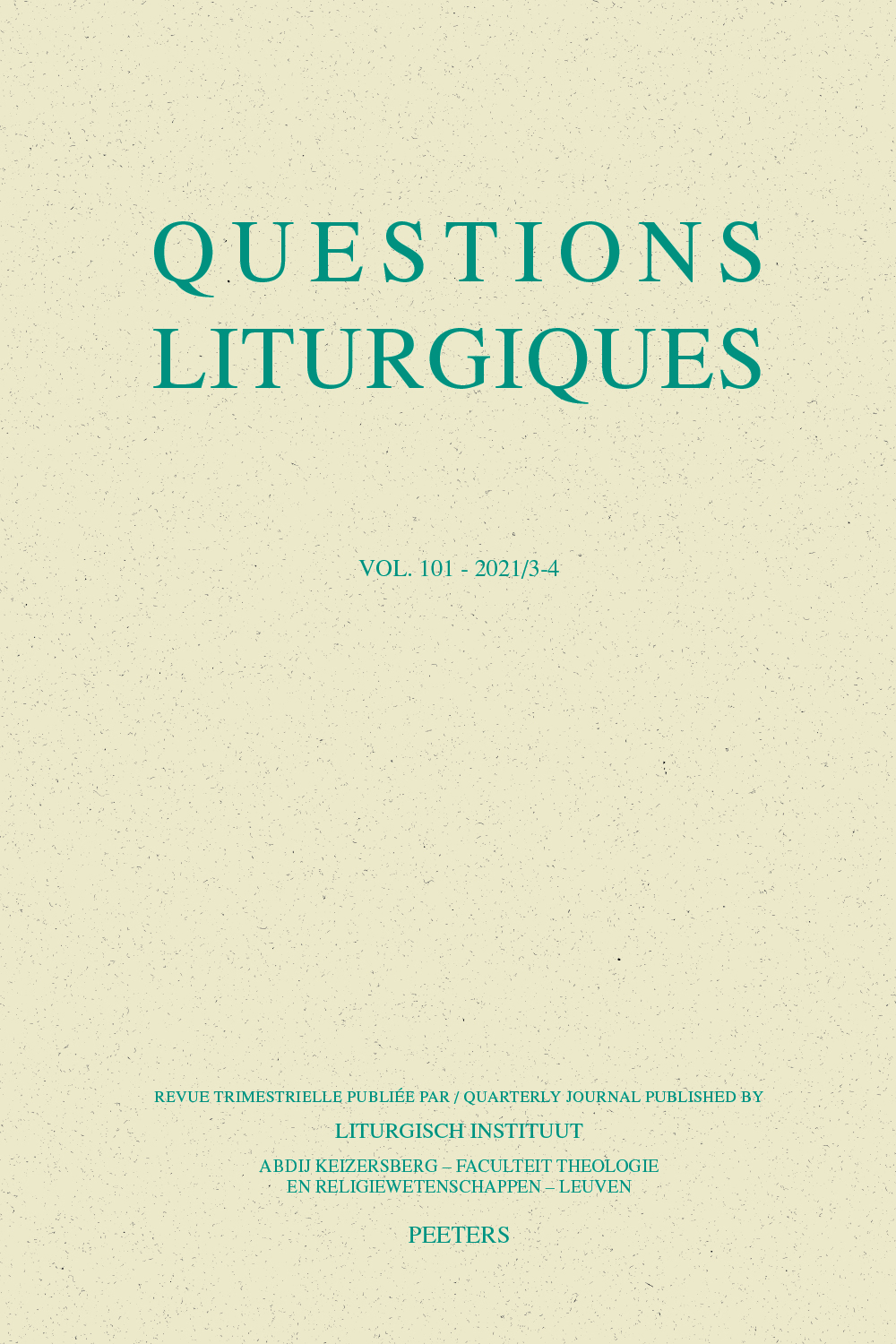 Document Details :

Title: Auf der Spur der Engel
Subtitle: Giorgio Agambens 'Herrschaft und Herrlichkeit' aus liturgietheologischer Perspective
Author(s): LEVEN, Benjamin
Journal: Questions Liturgiques/Studies in Liturgy
Volume: 93 Issue: 1-2 Date: 2012
Pages: 117-133
DOI: 10.2143/QL.93.1.2174120

Abstract :
This article deals with the sixth chapter of Giorgio Agamben's work The Kingdom and the Glory from the perspective of Liturgical Theology. In this chapter, Angelology and Bureaucracy, we find a complete re-reading of the traditional Christian doctrine of the angels. To a large extent Agamben's book is based on a discussion between Carl Schmitt and Erik Peterson about Schmitt's idea of Political Theology. The second significant source is Peterson's Das Buch von den Engeln (The Book of Angels). For Agamben, Peterson's most important thesis is that the heavenly liturgy of the angels with its acclamations and doxologies is essentially connected with the political sphere. But Agamben draws a distinction between politics (regnum) and economy or administration (gubernatio). The Italian philosopher claims that the actual function of the liturgical glorification is to camouflage the inactiveness of the heavenly sovereign. Referring to Peterson's understanding of liturgy and eschatology, the article attempts to challenge Agamben's view. In conclusion, the importance of a (rightly understood) 'doxological' theology of liturgy is emphasised.


---

L'article traite le sixième chapitre de Le règne et la gloire de Giorgio Agamben dans une perspective de la théologie liturgique. Dans ce chapitre, Angélologie et bureaucratie, on trouve une relecture complète de la doctrine chrétienne traditionnelle des anges. Le livre d'Agamben est largement fondé sur un débat entre Carl Schmitt et Erik Peterson au sujet de l'idée de la Théologie politique de Schmitt. Une autre source signifiante pour Agamben est Les livres des anges d'Erik Peterson. Pour Agamben, la thèse de Peterson est très importante, à savoir que la liturgie céleste des anges, avec ses acclamations et ses doxologies, est essentiellement liée à la sphère politique. Mais Agamben fait une distinction entre politique (regnum) et économie ou administration (gubernatio). Le philosophe italien avance que la fonction propre de la glorification liturgique est la dissimulation d'inactivité du souverain céleste. L'article cherche à infirmer cette allégation d'Agamben en faisant référence à la conception de la liturgie et de l'eschatologie de Peterson. La conclusion de l'article souligne l'importance d'une théologie «doxologique» (bien comprise) de la liturgie.


Download article