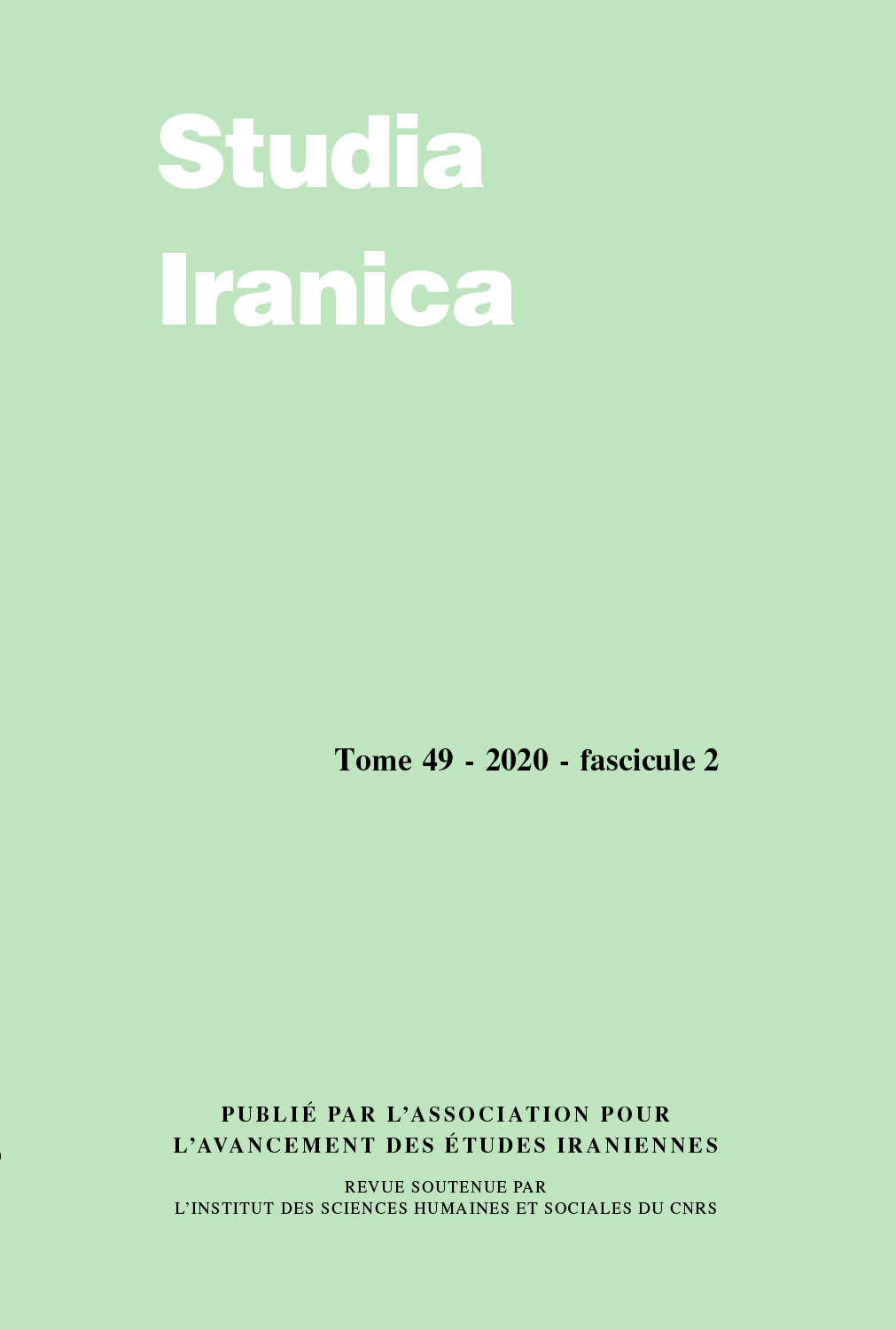 Document Details :

Title: Shāh Ṭahmāsp's Kurdish Policy
Author(s): YAMAGUCHI, Akihiko
Journal: Studia Iranica
Volume: 41 Issue: 1 Date: 2012
Pages: 101-132
DOI: 10.2143/SI.41.1.2170702

Abstract :
This paper challenges the widely held myth that, as distinct from the Ottomans, the Safavids dealt severely with the Kurdish tribes and their chieftains, depriving them of their inherited districts. A close analysis of related historical sources from this period, especially a unique record on Kurdish tribal confederations, Sharaf-nāma, written by Sharaf Khān Bidlīsī provides us with a fresh image of the Kurdish policy pursued in the 16th century by the first two Safavid rulers, Ismā'īl I, and especially Ṭahmāsp.


---

Cet article remet en question un mythe largement répandu, selon lequel, à la différence des Ottomans, les Safavides suivirent une politique sévère vis-à-vis des tribus kurdes et leurs chefs, les privant de leurs droits de gouverner leurs territoires. Une analyse attentive des sources historiques relatives à cette période, en particulier une chronique unique sur les confédérations tribales kurdes, le Sharaf-nāma, écrite par Sharaf Khān Bidlīsī, nous donne une nouvelle image de la politique kurde poursuivie au XVIe siècle par les deux premiers souverains safavides, Ismā'īl I, et surtout Ṭahmāsp.


Download article