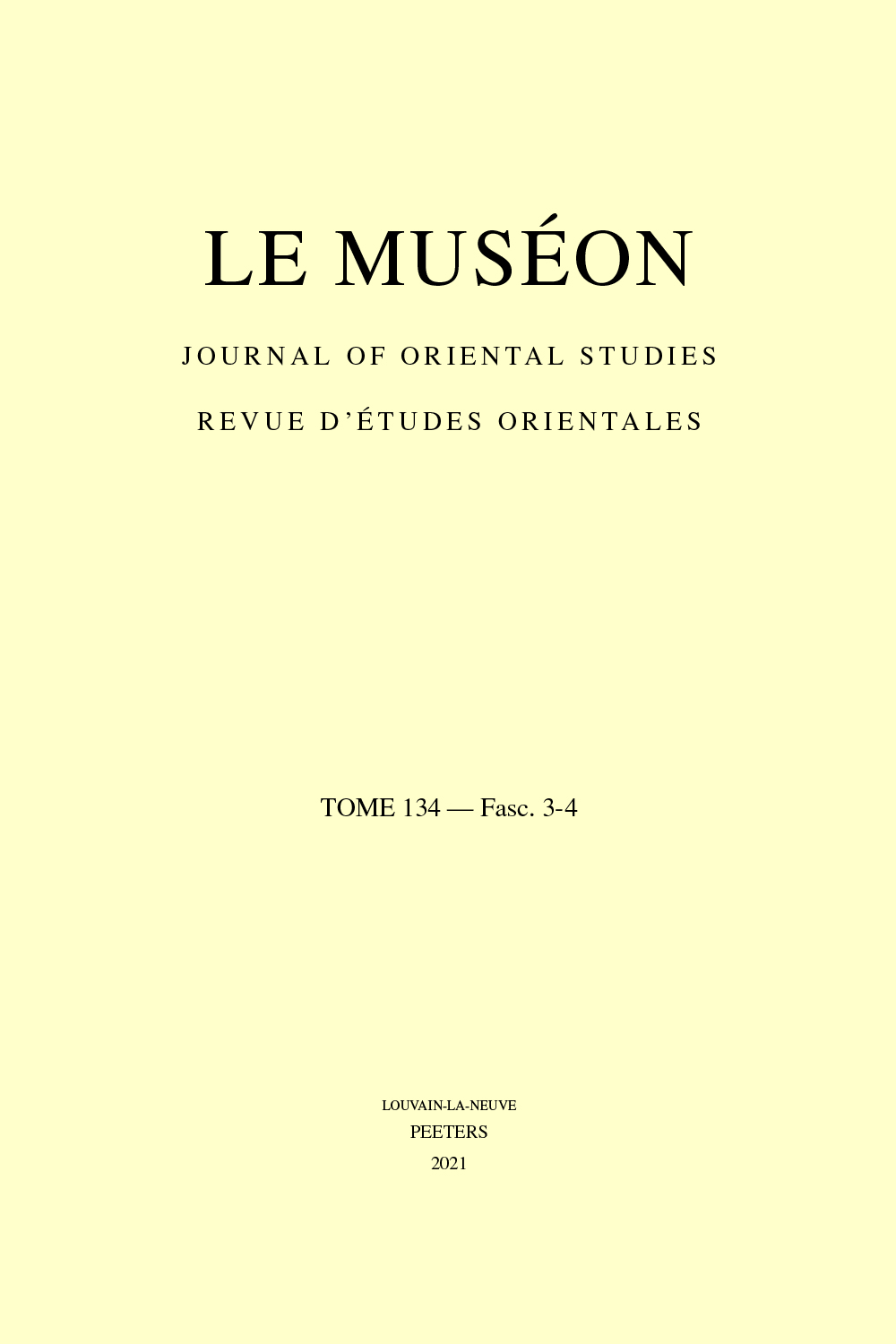 Document Details :

Title: A Reassessment of the History of Łewond
Author(s): GREENWOOD, Tim W.
Journal: Le Muséon
Volume: 125 Issue: 1-2 Date: 2012
Pages: 99-167
DOI: 10.2143/MUS.125.1.2162441

Abstract :
Although the History of Łewond has generally been regarded as a work of the late eighth century, there are strong grounds for treating it as a work of the late ninth century. These include its apparent knowledge of the coronation of Ašot I Bagratuni on 26 August 884 CE and its conspicuous defence of Bagratuni loyalty to the caliphate. This redating also allows the work to be associated through its colophon with the contemporary historian Šapuh Bagratuni. Three principal underlying sources are postulated: a list of caliphs, including brief biographical details and their interaction, either personally or through their representatives, with Armenia; the History attributed to Sebēos, heavily revised by Łewond; and several noble gestes. Łewond's History emerges as a carefully crafted composition, one whose construction of the past is mediated through contemporary political and cultural contexts. Although Łewond himself remains in the shadows, there can be little doubt that he was a cleric. Furthermore his History displays a particular interest in the fate of the city of Dvin and its population, suggesting a personal connection. This would also supply a suitable cross-cultural context within which his History was composed. Łewond seems to be the earliest Armenian author to depict the collective historical experience of an urban community through a lament. A visual expression of urban identity is identified on the exterior of the Church of the Holy Cross at Ałt'amar. It is argued that the letter purportedly from Leo III to 'Umar II preserved in Łewond's History was originally composed in the early eighth century in Greek. A mid-ninth century context for its translation into Armenian and subsequent preservation is proposed. Through comparison with two ninth-century Biblical commentaries, by Nonnus of Nisibis and Hamam, Łewond's History is shown to reflect contemporary concerns about Armenians converting to Islam.


Download article