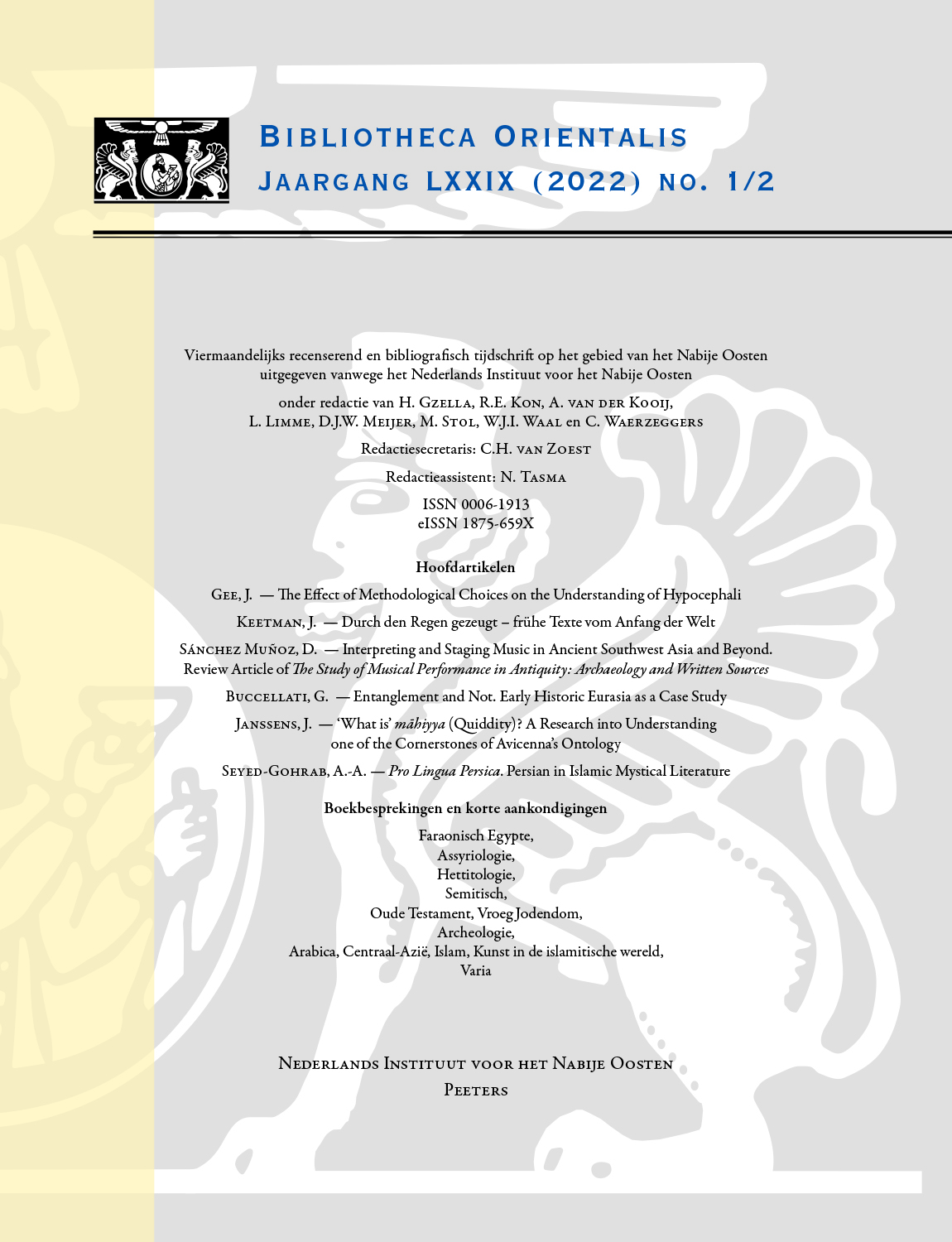 Document Details :

Title: Faraonisch Egypte
Author(s):
Journal: Bibliotheca Orientalis
Volume: 69 Issue: 1-2 Date: 2012
Pages: 61-84
DOI: 10.2143/BIOR.69.1.2160761

Abstract :
CRANÇON, S. - Le mystère de Toutankhamon. Larousse, Paris, 2008.

DEMARÉE, R., VALBELLE, D. - Les registres de recensement du village de Deir el-Médineh (Le «Stato Civile»). Peeters, Leuven, 2011.

BÁRTA, M., COPPENS, F., VYMAZALOVÁ, H., et al. - Tomb of Hetepi (AS 20), Tombs AS 33-35 and AS 50-53. (Anbusir 19). Czech Institute of Egyptology, Charles University, Prague, 2010.

BETRÒ, M., DEL VESCO, P., MINIACI, G. - Seven Seasons at Dra Abu el-Naga. The Tomb of Huy (TT 14): Preliminary Results. (Progetti 3). Edizioni Plus - Pisa University Press, Pisa, 2009.

CHERPION N., CORTEGGIANI, J.-P. - La tombe d'Inherkhâouy (TT 359) à Deir el-Medina. I: Texte. II: Planches. (Mémoires de l'IFAO 128). Institut Français d'Archéologie Orientale du Caire, Cairo, 2010.

VELDMEIJER, A.J. - Tutankhamun's Footwear. Studies on Ancient Egyptian Footwear. DrukWare, Norg, 2010.

KUCKERTZ, J. - Gefässverschlüsse aus Tell el-Amarna. Grabungen der Deutschen Orient-Gesellschaft 1911 bis 1914. Sozioökonomische Aspekte einer Fundgattung des Neuen Reiches. (Ausgrabungen der Deutschen Orient-Gesellschaft in Tell el-Amarna 6). Saarbrücker Druckerei und Verlag GmbH, Saarwellingen, 2003.

KARLSHAUSEN, C., L'iconographie de la barque processionnelle divine en Égypte au Nouvel Empire. (Orientalia Lovaniensia Analecta 182). Peeters, Leuven, 2009.


Download article