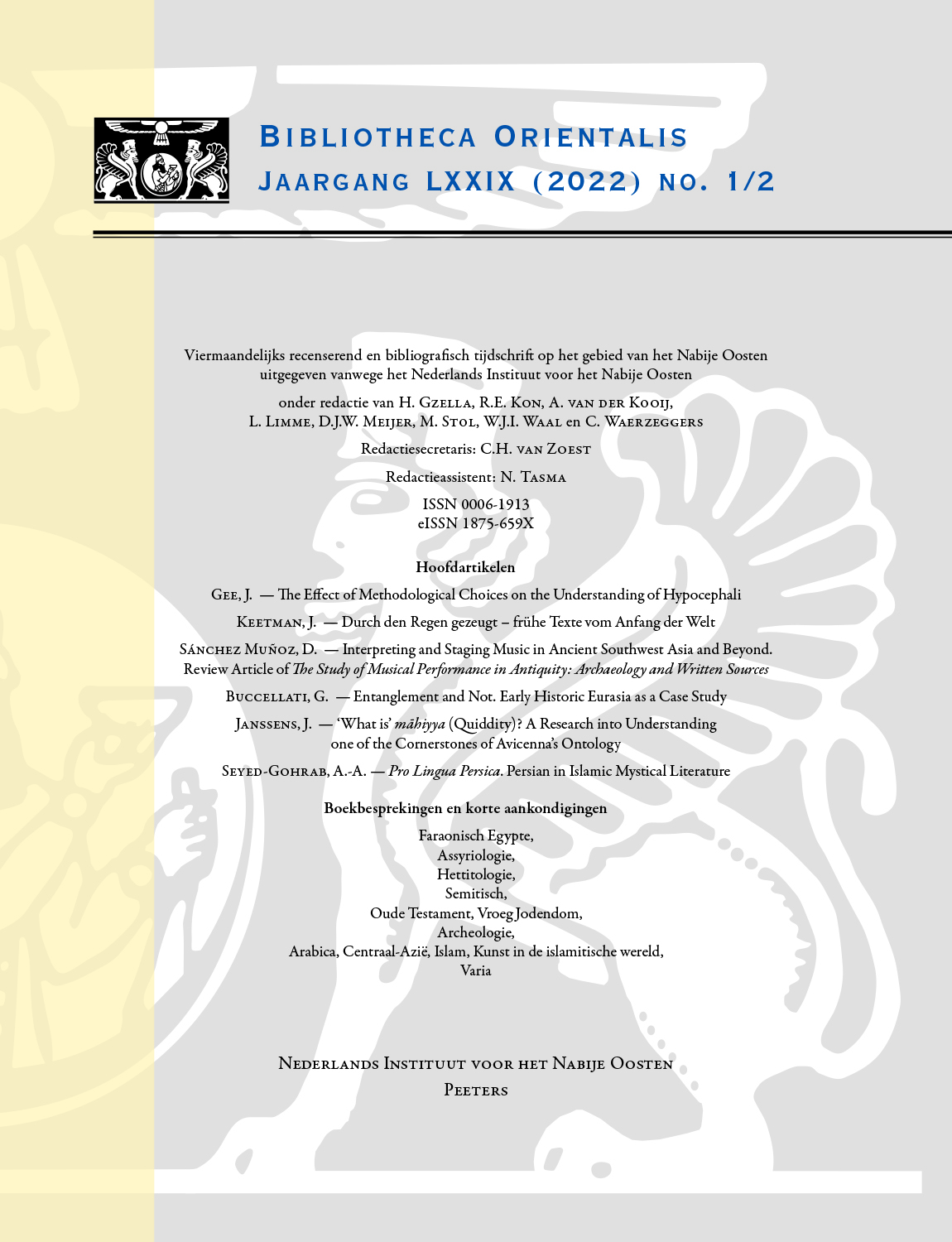 Document Details :

Title: The Petrie Project at the Ny Carlsberg Glyptotek
Author(s): BAGH, Tine
Journal: Bibliotheca Orientalis
Volume: 69 Issue: 1-2 Date: 2012
Pages: 5-12
DOI: 10.2143/BIOR.69.1.2160757

Abstract :
The finds from Flinders Petrie's excavations in Egypt 1908-13 and 1920-22 in the Ny Carlsberg Glyptotek have been documented and published with their contexts by T. Bagh, Finds from W.M.F. Petrie's Excavations in Egypt in the Ny Carlsberg Glyptotek, Copenhagen 2011. Important joins and contexts have been discovered within the frame of the Petrie project. The Glyptotek received finds from Memphis, Meydum, Hawara, Gerzeh, Shurafa, Tarkhan, Riqqeh, Harageh, Lahun, Sedment and Abydos. A quartzite block from Memphis showing Amenhotep III offering to Sakhmet turned out to form a corner of a chapel together with a similar block now in the Museum of Fine Arts, Boston. Another join with Boston is a limestone crown with horns and plumes from the Labyrinth in Hawara in the Glyptotek and a Sobek bust in Boston. Two painted wall fragments with a man with his wife behind him complement the famous scene from the chapel of Atet in Meydum with the 'Meydum Geese'. Her husband Nefermaat is dressed in two leopard skins and holds a tail in each hand. Various tomb finds from, for example, Meydum and Abydos have found 'relatives' in other collections and all in all a 'Petrie project' like the present is well worth the effort and more discoveries may await in the future.


Download article