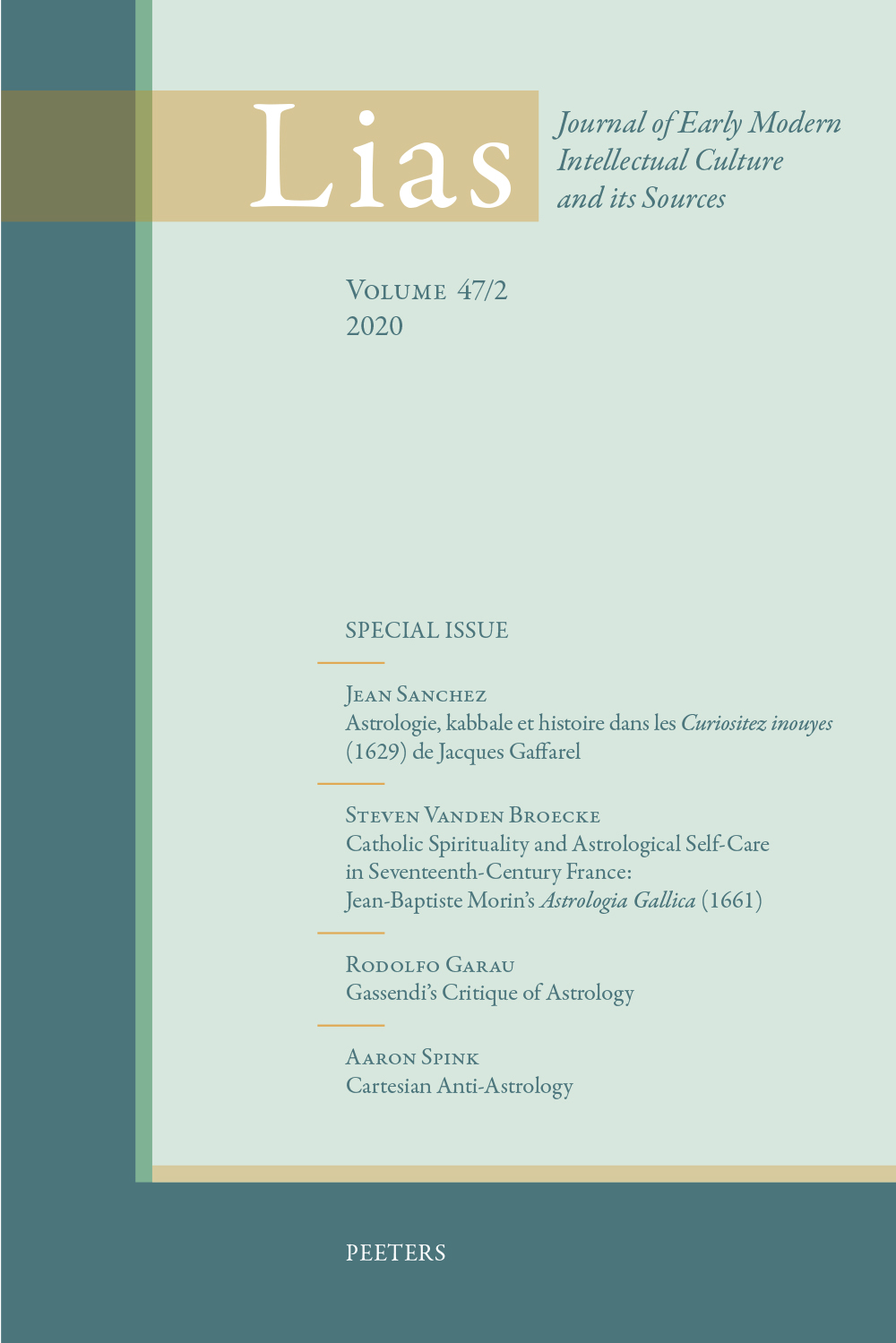 Document Details :

Title: A Clandestine Notebook (1678-1679) on Spinoza, Beverland, Politics, the Bible and Sex
Author(s): STEENBAKKERS, Piet , TOUBER, Jetze , VAN DE VEN, Jeroen
Journal: Lias
Volume: 38 Issue: 2 Date: 2011
Pages: 225-365
DOI: 10.2143/LIAS.38.2.2159017

Abstract :
In the years 1678–1679 an Utrecht freethinker scribbled daring remarks in an unsightly jotter. His interests included sex, politics, religion and philosophy. It takes only a quick glance to see that he felt drawn towards all things radical – Spinoza figures prominently in his notebook, but even more so Adrianus Beverland, a notorious libertine known for his eroticism. Our author – as yet unidentified – was well-informed about political affairs, both local, national and international. He appears to have been connected with the well-to-do and the well-educated in Utrecht and beyond. His jottings broached any subject, as long as it was novel, exciting or juicy. Much seems to be taken down spontaneously, as gossip or alehouse bravado. The notebook, now kept in Utrecht University Library (ms. 1284) and published here for the first time, offers a rare insight into the uncensored fascinations of a member of the Dutch elite in a period in which society and ideas underwent drastic change.


Download article