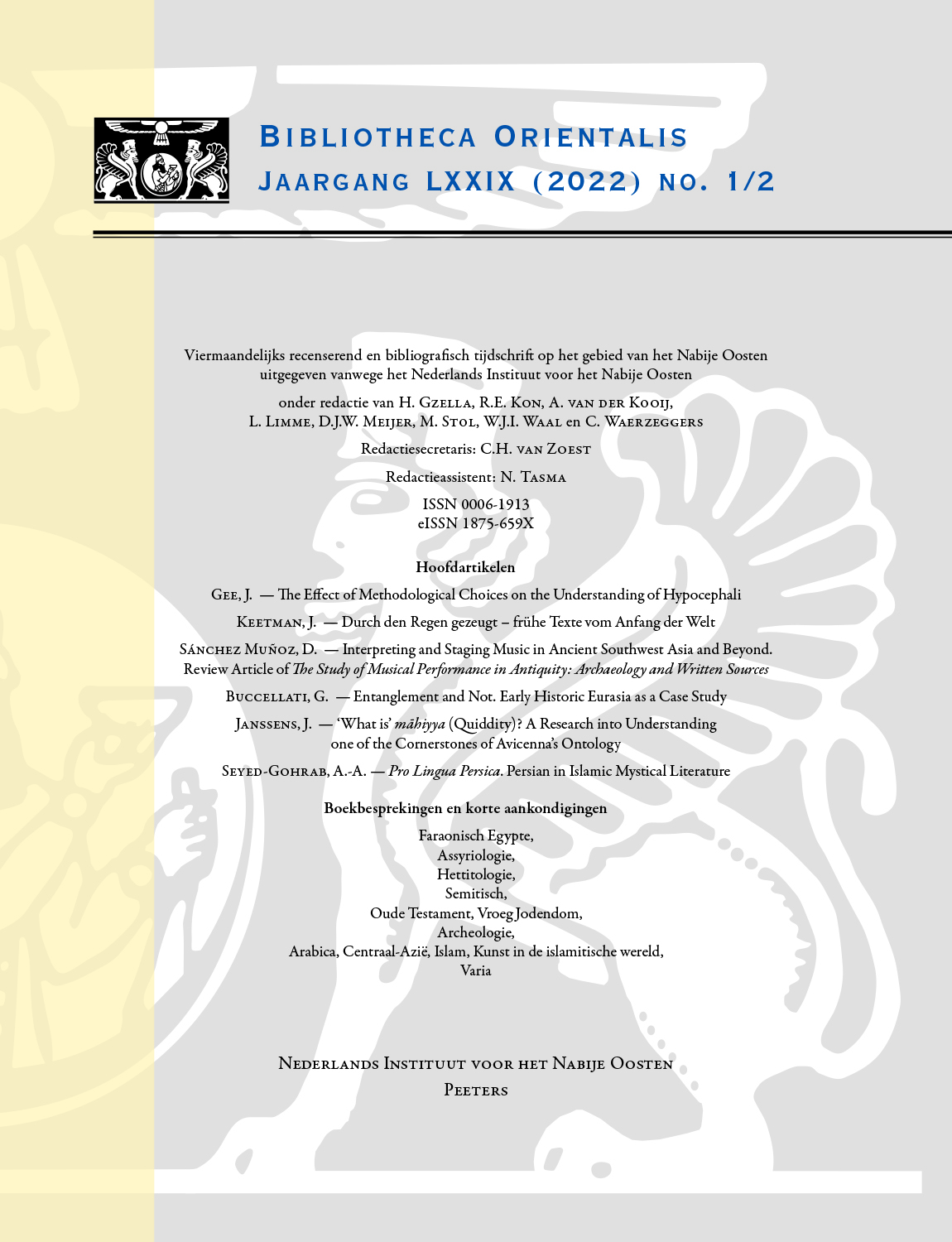 Document Details :

Title: An Autograph of Ṭūsī's Ḥall mushkilāt al-Ishārāt?
Subtitle: The Facsimile Edition of MS Ar. 1153 of the National Library of Iran
Author(s): LAMEER, Joep
Journal: Bibliotheca Orientalis
Volume: 68 Issue: 5-6 Date: 2011
Pages: 510-518
DOI: 10.2143/BIOR.68.5.2152691

Abstract :
Naṣīr al-Dīn Ṭūsī's (d. 672 AH) Ḥall mushkilāt al-Ishārāt is the most important commentary on Ibn Sīnā's (d. 427 AH) influential philosophical compendium, the Kitāb al-Ishārāt wa-l-tanbīhāt, to have been written ever. To this day, hundreds of manuscripts of this commentary can be found in libraries throughout the world. Since 1864, the Ḥall has seen at least eight lithographic and four printed editions, many more than Ibn Sīnā's Ishārāt itself. In view of the importance of the Ḥall, the announcement of the existence of an autograph, revised by Ṭūsī himself, is surely cause for excitement. The present article contains a critical review of the facsimile edition in which this far-reaching assertion is made. Careful analysis of the evidence supplied by the author will lead to the conclusion that his claim is unfortunately in no way supported by the facts.


Download article